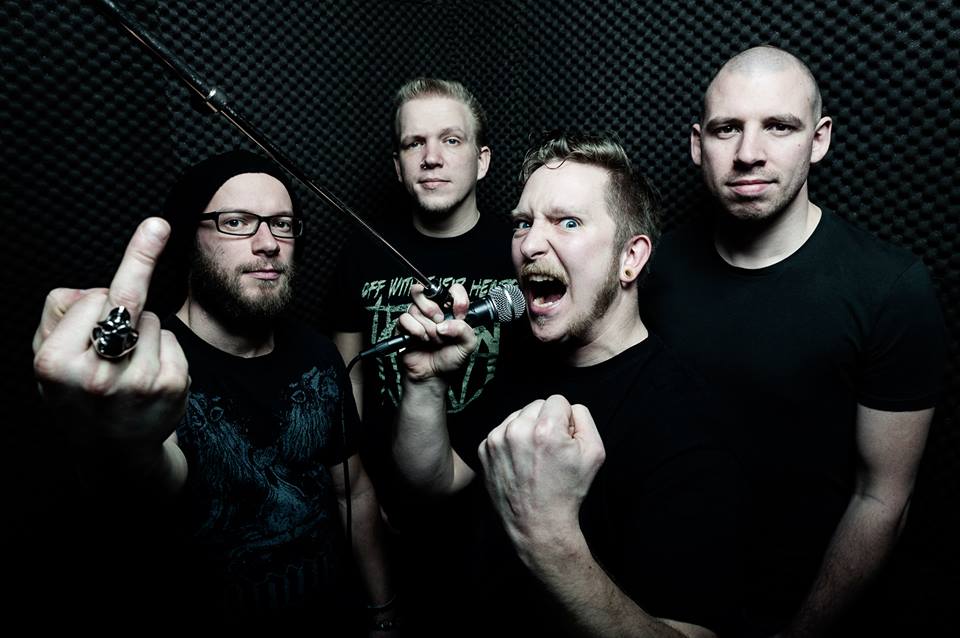 Joining the ranks of the plethora of supergroups that have sprang up recently is Netherlands-based project Mourn, whose members include Robin Zielhorst (Exivious, ex-Cynic, ex-Blue Man Group) on bass, Thomas Frankhuijzen (March) on drums, Kas Kluitman on guitar, and Pieter Verpaalen (ex-Textures)  handling vocal duties. When a band's lineup reads like a who's who of Dutch progressive metal, you'd think you know what you're in for…but guess again. While Mourn's musical direction is not completely out of left field compared to that of its members' past projects (Textures do have their bouncy, groovy moments some times), it's safe to say that no one would be expecting a Pantera 2.0 when checking this band out, which is pretty much what the band sounds like. They cite the aforementioned Pantera, Down, Black Sabbath, and Black Label Society as main influences, and that much is evident from their 3-song EP The Beaten Path which you can hear for yourself below:
Nope, no polyrhythms, jazz solos or experimental song structures found! What Mourn deliver instead is a constant barrage of meaty, blues-inspired riffs and deep grooves. The band members themselves admit that they're not even trying to invent anything new, which is fine. Besides, the music is still executed with enough finesse to keep it fun and head-bangable yet not overly derivative. For these reasons, I recommend that you don't let Mourn fly under your radar even if you'd prefer they pursued a style closer to what's expected, given their resumes.
You can order The Beaten Path from the band's official website  or from their bandcamp.
-DA