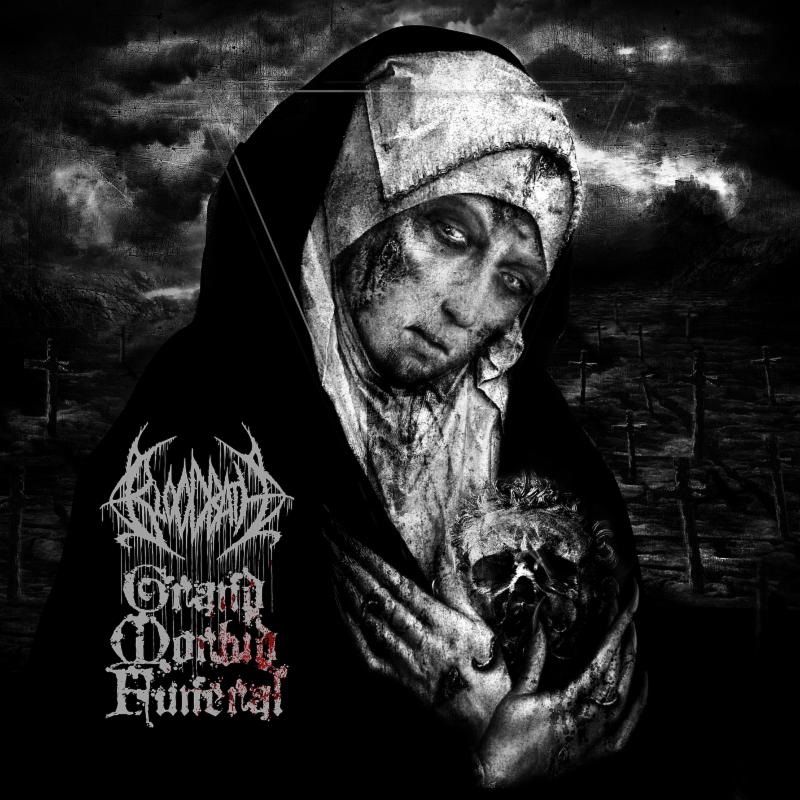 Swedish death metal supergroup Bloodbath stirred up a bit of buzz last week when it was announced that Nick Holmes of Paradise Lost would be assuming vocal duties for the band on Grand Morbid Funeral, their upcoming fourth studio album. This was largely due to the fact that Holmes' main project has not released an album that is sonically similar to Bloodbath in a considerable amount of time. (Digression – It is worth noting, however, that Bloodbath's previous vocalist was Mikael Åkerfeldt, who belongs to a somewhat well-known band that is also fairly dissimilar to Bloodbath's sound. Furthermore, the bands also has representation from Katatonia, yet another band that differs in musical direction. – /End Digression)
Wary listeners now have the opportunity to judge Holmes' performance themselves, as the band have released the track "Unite in Pain" from Grand Morbid Funeral, along with the album's tracklist. Check all of that out after the jump!
This is an exclusive stream, so head right over here to check it in its full glory. And here's that tracklist:
1. Let the Stillborn Come to Me
2. Total Death Exhumed
3. Anne
4. Church of Vastitas
5. Famine of God's Word
6. Mental Abortion
7. Beyond Cremation
8. His Infernal Necropsy
9. Unite in Pain
10. My Torturer
11. Grand Morbid Funeral
Anyone who considers themselves a fan of old-fashioned Swedish death metal will most likely dig the musical aspect of the track, with a tag-team of raucous riffs and walloping percussion that forms a rather satisfying dose of afternoon heaviness. And while Holmes does not present the greatest vocal performance in death metal history, it would be hard to argue that his vocals mismatch the music or detract from the song's vibe. Overall, the track is a solid release from the band, and will hopefully put to rest discussion over what certain members have done in favor of praise over what they are doing.
Grand Morbid Funeral will be released through Peaceville Records on November 18th.
-SM