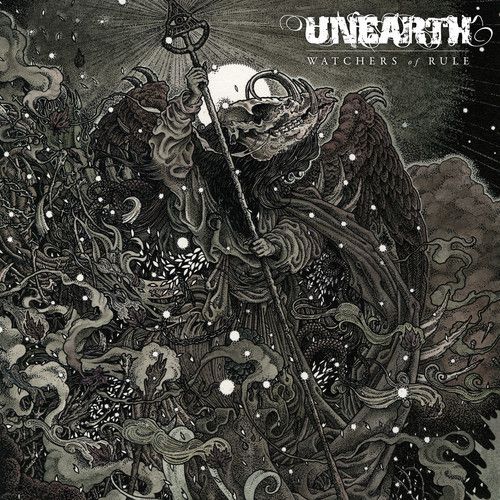 Listen to the first twenty seconds of 'The Swarm' and you would be forgiven for thinking that The Black Dahlia Murder had just dropped a surprise new track. Thankfully, the first new music from Unearth since 2011's Darkness In The Light does not take long to remind everyone that, contrary to popular belief, the NWOAHM still lives on. Its hairline may have receded somewhat and the beer gut may be a bit larger but metalcore is still here and it'll be damned if it doesn't still have one last round in the chamber. Get some hair swirling, air guitar magic after the jump!
https://soundcloud.com/eone-music/unearth-theswarm/s-kLNe0
The first track from the band's eOne debut Watchers Of Rule, courtesy of Revolver, has plenty of lead guitars, shout along vocals and foot stomping to leave any twenty something year old wishing it was still okay to wear a Chimaira shirt under a God Forbid hoody while listening to Shadows Fall and hiding their All That Remains CD from their friends. 'The Swarm' does show a maturing in the bands sound with a real sense of synergy between the melodic guitars and staple metal elements.
Unearth were always a firm favorite of many of ours back in the day when Killswitch and Lamb Of God were still on their way to becoming Billboard chart toppers. If you can't remember the opening lick to 'Zombie Autopilot' then your parents clearly brought you up wrong. Look out for the new album when it drops on 28th October. Grab preorders here!
-MM