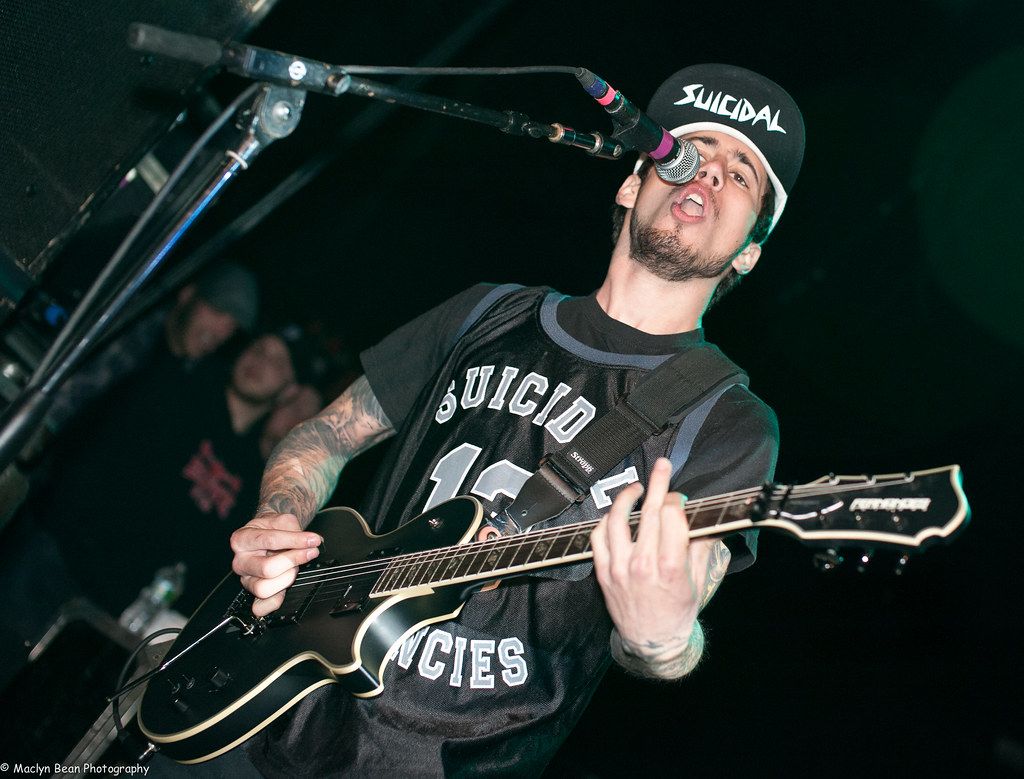 Image courtesy of Maclyn Bean Photography
The Faceless, a band that changes members more than most people change their underwear, has enlisted a new rhythm guitar player.  Nico Santora of Suicidal Tendencies is now on the road with The Faceless on The Summer Slaughter Tour as the replacement for previous rhythm guitarist, Wes Hauch who retired from the band back in February of this year.  Don't let his position in Suicidal Tendencies fool you, Nico is more than capable of handling the tech death riffs of The Faceless.  His YouTube features many videos showcasing his death metal and overall guitar skills.  It is not certain whether Nico will remain in the band as a full-time member after the tour as he is not officially listed on The Faceless's Facebook profile. Check it out and some other goodies after the jump!
In other news, The Faceless was joined for one show by original vocalist, Derek "Demon Carcass" Rydquist, on The Summer Slaughter Tour stop in Austin, TX.  Geoff Ficco will resume vocal duties on all remaining tour dates.  Prior to the show, a statement was made on Facebook and fans in Austin rejoiced while fans unable to attend were filled with envy.
Footage has surfaced of the show and Derek still sounds just as good as he did before he left the band.   You can hear both Nico and Derek in this video from the Austin, TX stop of The Summer Slaughter Tour!
-NB