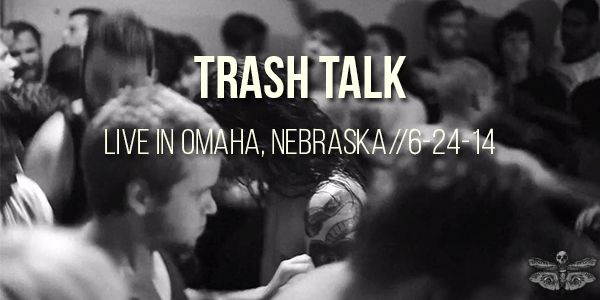 We have a YouTube channel, did you know that? Well, you should get acquainted with it real quick because we have some plans for the future. Meanwhile, we have a very dedicated team of photographers out in the field, bringing you all those tasty shows you couldn't attend. We've seen Ulcerate blast through some of their best work and watched a few more bands do what they do best. This time, we have our very own Randy Edwards and a tight, sweaty show by Trash Talk.
Sacramento's Trash Talk is currently halfway through their free tour stretching coast to coast in the United States, as well as 15 shows in the UK, alongside Odd Future's own Leftbrain. On June 23rd, the tour stopped in Omaha, and Randy was not only there, but also braved the stage divers and furious mosh pit with his camera to capture this video, set to the track 'Cloudkicker' off of their latest release, No Peace:
-EK, on behalf of Randy Edwards.