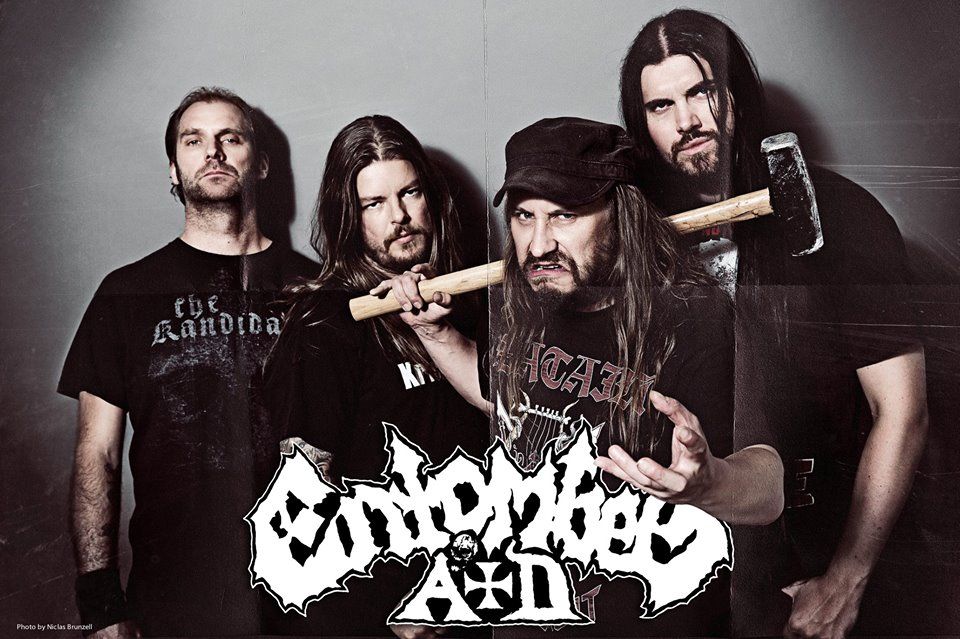 We've been waiting for an Entombed comeback album for some time now, but there has been some confusion and legal woes regarding the use of the name that eventually helped spawn a genre. With founding members Alex Hellid (guitar) and Lars Goran Petrov (vocals) both laying claim to the Entombed name after splitting up, two different versions of Entombed were floating around over the past few years, eventually (and obviously) leading to a legal fork in the road. Despite being the most active iteration of Entombed — signing to Century Media and writing/recording an album last year — the Petrov-fronted sect have been renamed Entombed A.D.
Will their new album Back to the Front do justice to the band's legacy as an influential death metal act? We're one step closer to finding out with the single 'Bedlam Attack'.
The groove and the riffs are there, as well as catchy songwriting. The mix is a bit too vocal-heavy for me (bury them growls a bit!) but there's no reason to expect an album that isn't fun. Those guitar harmonies at the end are what I live for, so I expect more great things from Back to the Front.
Expect more from Entombed A.D. in the coming weeks. Back to the Front drops August 5th.
– JR