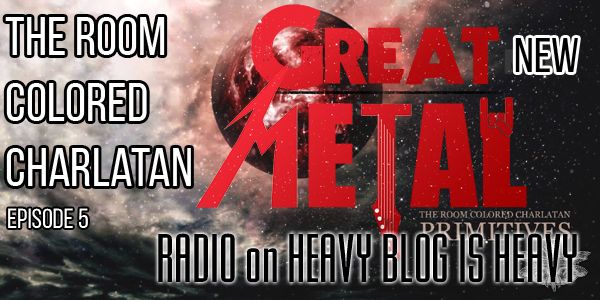 The Room Colored Charlatan is making a lot of waves right now among fans of progressive metal.  Here at Heavy Blog is Heavy we brought your attention to the full album stream and our own Matt MacLennan gave the band's new record Primitives a Four Star review.
Now Great New Metal's Brian Shields gets TRCC's founding guitarist Justin Seymour on the phone to talk about the new record, the band's direction and the future of progressive metal and to listen to the title track off Primitives.
Learn more about The Room Colored Charlatan on their Facebook page, and purchase Primitives on Bandcamp.
You can also get Great New Metal Radio on Heavy Blog is Heavy by subscribing for free on iTunes or downloading an mp3 here to take the show with you on your phone or other music player.
– BS