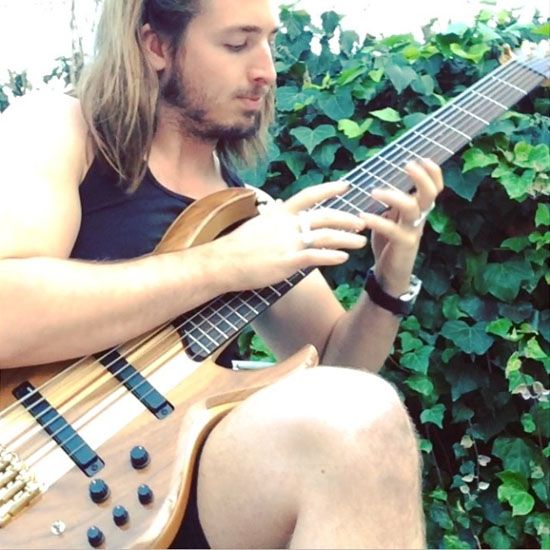 Last we heard from Veil of Maya, their planned EP was upgraded to a full album, slated for a release sometime in 2014. Along with that announcement came a track, which was hotly debated across the Interwebs. Ever since then, the community has been eagerly awaiting more word on the direction the new album will take. Will Veil of Maya return to the early days, relying on technicality, or will the ever expanding trend of breakdowns and chugs rule the day again?
This week, a little clue to that crossroads was dropped via bassist
Danny Hauser's Instagram account. The short clip features Danny himself playing a tasty

arpeggio riff from the upcoming album. What can we say? Danny was always known to be technically gifted — tapping on a seven string bass isn't something you see everyday — but the complexity of the featured riff makes us all very optimistic for the upcoming release. Stay tuned as more events unfold.
– EK