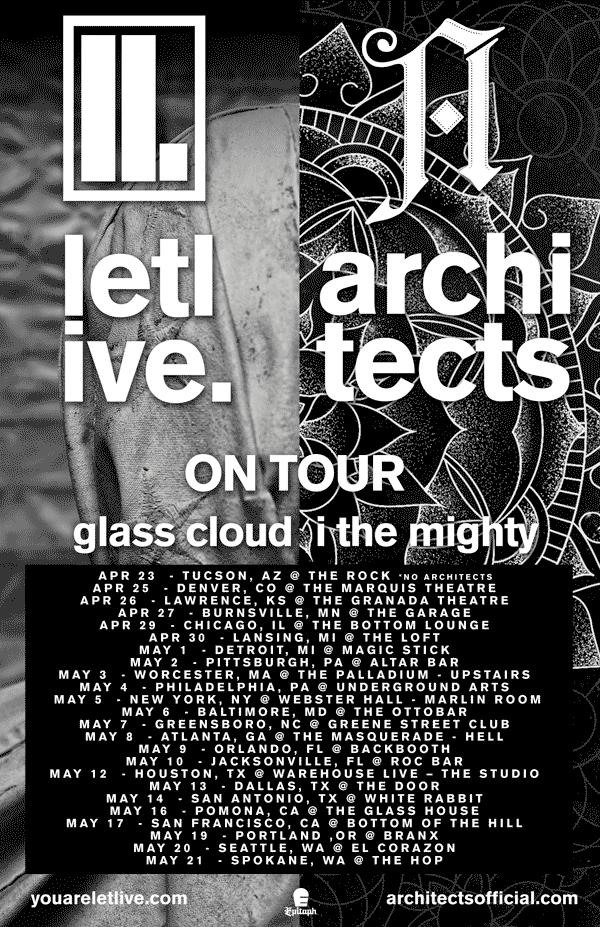 Letlive and Architects are likely two of the most important names on the hardcore end of the metalcore spectrum right now; Letlive's electrifying live act and forward-thinking approach put them on the cutting edge of music and Architects are hot off the release of their latest album Lost Forever // Lost Together, a record which puts them one step closer to topping their opus Hollow Crown. With both bands sharing a label in Epitaph Records, it would make sense that the two groups would be paired for a co-headlining trek, and they've sweetened the deal with support from up-and-comers Glass Cloud and I, The Mighty.
Check out photos from the tour's stop in Lawrence, Kansas courtesy of photographer Randy Edwards after the jump.
I, The Mighty
Glass Cloud
Architects
Letlive
For more from the photographer, including photos from this show in original high resolution, visit Randy Edwards on Flickr.