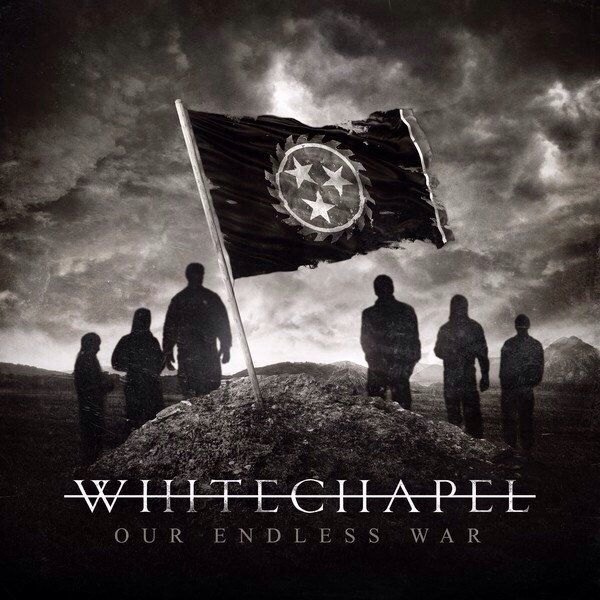 Whitechapel had a lot to live up to with the follow-up to their 2012 self-titled album. Personally, I felt that it was their best work to date and an enjoyable record from a band I once found boring. I've since changed my mind and celebrate Whitechapel's work, despite the firmly divided online metal community. The group's latest album Our Endless War is now here, and it's getting some mixed reaction. What else is new?
I've heard longtime fans complain that Our Endless War is too overtly nu-metal inspired for their tastes, but overall nothing as negative as I used to hear. The riffs groove and the songwriting is on-point, and from what I've heard, this is definitely par for the course for Whitechapel, so make of that what you will. Stream the entire record at this location and see for yourself.
Our Endless War is due out tomorrow, April 29th, on Metal Blade Records.
– JR