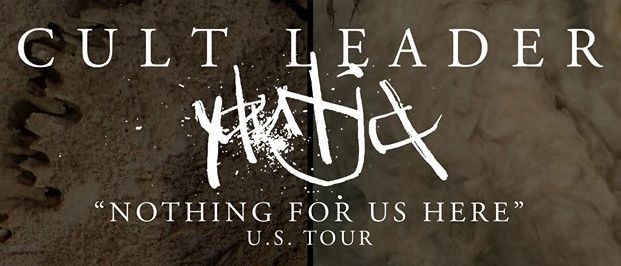 The hype for Cult Leader, basically Gaza without ex-member John Parkin, has been building for a while now. At the final days of last year, the group signed with Deathwish Inc and announced that their first EP will be blasting its way into our lobes in April. The track that came with this announcement was absolutely devastating, dispelling any doubts and firmly cementing Cult Leader's name as one of the most expected releases this year. Sludge, punk and hardcore mix in a brutal cacophony that is sure to set your teeth grinding.
Today, the gears in Cult Leader's hype machine screeched even higher. The band announced that they will be playing numerous dates throughout the US in support of their upcoming EP. Not only that, but they'll be backed by the massive Yautja. If you're unaware of these beasts, make sure to check out their corrosive mix of fuzzy riffs and grind mentality. Long story short, this show will break you apart and restructure you in a shape most horrible. Be sure to check out the dates and make it to see what is certain to be one of this year's most brutal releases.
Tour dates and tunes behind the cut.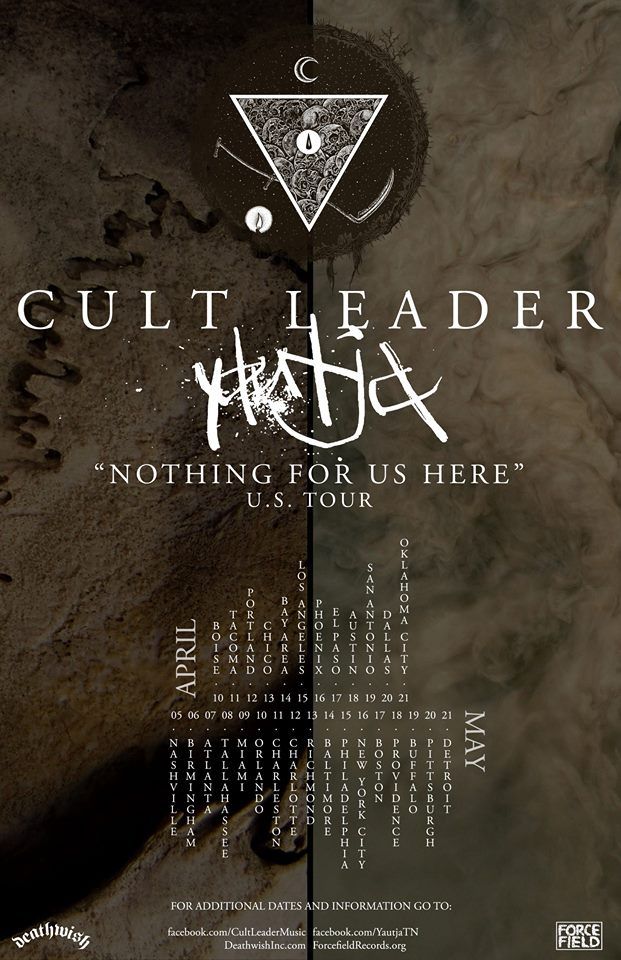 -EK