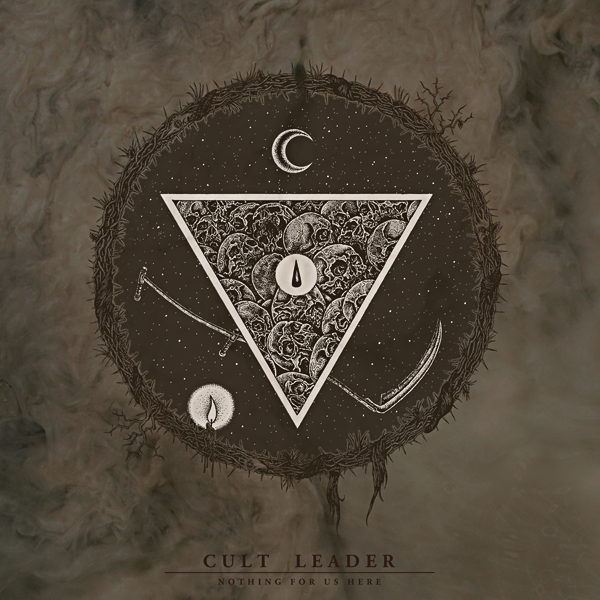 You may remember Cult Leader, the band that is pretty much GAZA without vocalist John Parkin. After performing a string of regional live shows and following the release of some new demos, the Salt Lake City hardcore/grind group have announced that they have signed with Jacob Bannon's Deathwish Inc and that we can expect their new EP Nothing For Us Here in April 2014.
A track from the EP, 'Skin Crawler' is available for streaming below, and it undeniably picks up where GAZA left off:
Here's the press release straight from Deathwish:
Cult Leader are the next evolutionary leap forward for three-quarters of Gaza, arguably one of the best metallic bands of the last decade. After the early 2013 dissolution of the aforementioned band, remaining members Michael Mason, Casey Hansen, and Anthony Lucero were joined by bassist Sam Richards to form this brand new beast.
"Nothing For Us Here" the debut from Cult Leader will hit stores April 15th, 2014 via Deathwish.
"Nothing For Us Here" is a complex crusher as you would expect. Brilliantly heavy, technical musicianship complimented by Anthony Lucero's newfound brutal vocal delivery. All of it coming together as an unconventional tangle of metal/hardcore/punk wreckage. Proving that even in their primordial state, Cult Leader are capable of standing as contemporaries Converge and Coalesce as new monsters of the aggressive music genre.
Dust off your GAZA discography in preparation for Nothing For Us Here and be thankful we didn't have to be deprived of the band's crushing breed of sludge for long. Keep your eyes out for it on April 15th, 2014.
– JR