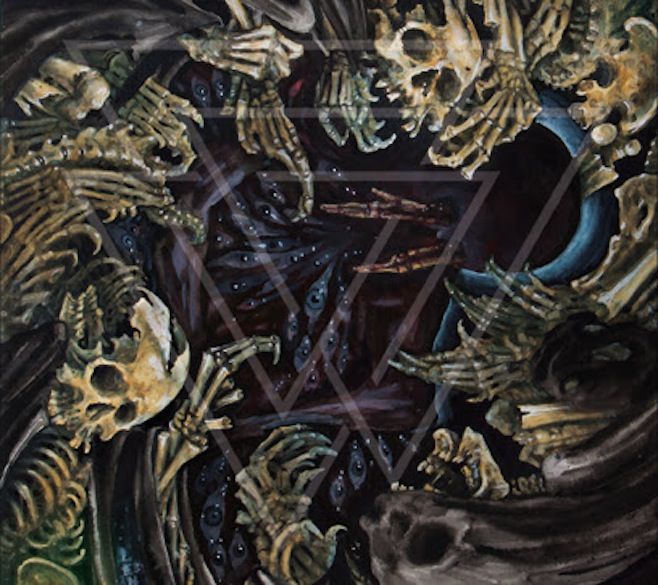 Twilight
III: Beneath Trident's Tomb
01. Lungs
02. Oh Wretched Son
03. Swarming Funeral Mass
04. Seek No Shelter Fevered Ones
05. A Flood Of Eyes
06. Below Lights
[03/18/14]
[Century Media Records]
The ever-revolving door of black metal supergroup Twilight has made it an incredibly interesting project to follow. Over the years and the course of three albums, members of some pretty formidable bands have come and gone, including Xasthur Nachtmystium, and Isis to name but a few. So, naturally, the final chapter in their blackened tome comes complete with a new line-up, this time boasting members of The Atlas Moth, Leviathan and Sonic Youth(!?). That's all well and good in terms of pedigree, but how does the music match up to the promise?
'Lungs' quickly sets out to define this bleak rollercoaster of a journey with searing guitar feedback  and noise, before drudging into a mid-paced industrial dirge, that progressively layers and twists under its own buckling weight. It's a disorientating and queasy atmosphere that pervades through the three minute run time, but it's one that comes about as the sum of it's parts: the depressive trawl of Leviathan, the surging power of the The Atlas Moth and the familiar-but-alien off-kilter approach of Sonic Youth.
These seemingly disparate elements provide the bulk of the material within Beneath Trident's Tomb and routinely jostle for space in a way that many groups would make sound messy and unrefined. However, here, within this dense cacophony of somewhat familiar and depressing black metal and otherworldly elements, it appears to limp through them seamlessly. This is all the more obvious when the group turn their attention to longer compositions, mostly within the core tracks of the album. 'A Flood Of Eyes', for instance, is the only track on the album to carry a direct song-writing credit for Thurston Moore (Sonic Youth), but his hand in the track becomes immediately obvious through the presence of fuzz-ridden guitars that are pushed to the forefront, even through the background of blastbeats and screeched vocals that the genre so demands.
Beneath Trident's Tomb isn't the easiest listen throughout. In fact, it spends a huge amount of time trying to as intentionally obtuse as possible by trading the ever shifting textures of blastbeat dominated black metal for a more mid-tempo approach that crawls along lethargically. These dank holes of sound and atmosphere aren't exactly new to the genre or even the band themselves, but here they're lathered in so many layers of distorted guitars and industrial screech that at times it can incredibly hard to discern where exactly the music is leading up to. This makes it all more the fascinating.
If the out of this world sounds of Oranssi Pazuzu met the stark and bleak atmosphere of Corrections House, you find yourself trapped in a dense tar pit much like that ones invoked on Beneath Trident's Tomb. It's dense, angular, and an all around tough listen, which are the exact qualities that make it so horrifyingly captivating. A brilliant swansong that takes an intense microscope to some of the more forward thinking dark crevices of black metal.
Twilight – III: Beneath Trident's Tomb gets…

4/5
– DL