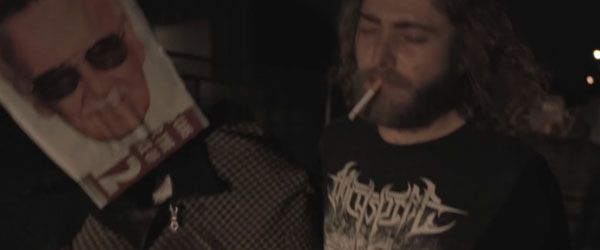 With a band name like Killitorous, quickly followed by a track entitled 'It's Not Stanley, It's Stan Lee', I wasn't sure what to expect when the band posted the video to the Heavy Blog Facebook page.
Thankfully, what I did get was some relentlessly blasting and crushing death metal, complete with one of the most rare and unknown traits around these days; a sense of humour. 'It's Not Stanley, It's Stan Lee' would still be a great video even for a terrible band, but thankfully this beautiful tale of peanut butter and forbidden love with a man-puppet is backed up by infectious, grinding and churning riffs and unending blastbeats. Check it out:
Party, Grind, the upcoming debut from which 'It's Not Stanley…' is taken, is currently being worked on by the band and will apparently be ready for May of this year. It will also live up to it's name of a party by including guest appearances from a huge range of bands including Unhuman, Cryptopsy, Obey The Brave, Archspire and Blessed By A Broken Heart(!?).
The group have also set up an Indiegogo campaign for Party, Grind that you can check out here.
– DL