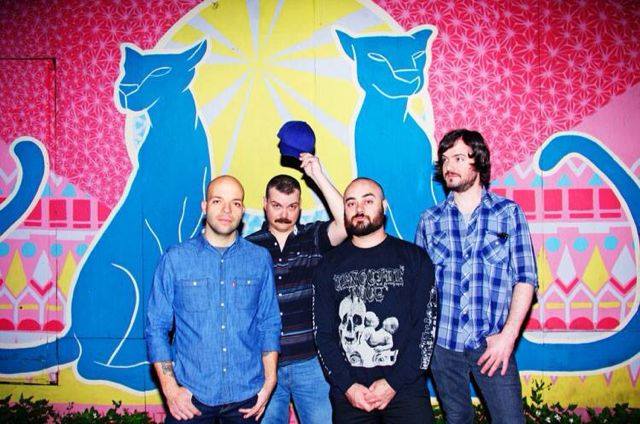 Pop-sludge extraordinaires Torche seems like the kind of band that should have already found a happy home at leading underground label Relapse Records, but apparently that wasn't the case until now. As the band put finishing touches on the follow-up to 2012's celebrated Harmonicraft — which was released by skateboard and clothing company Volcom Entertainment — they've announced that they have signed a deal with the label for a summer release.
Here's the info from the press release:
Torche, the Florida-meets-Georgia quartet whose album Harmonicraft, was proclaimed "one of the strongest guitar-rock records 2012 will yield" by Alternative Press, have signed with Relapse Records.
"We're looking forward to working with a label that has stood the test of time while continuing to expand their diverse roster." Explained Jonathan Nuñez, adding, "Releasing this record on Relapse lined up pretty well since it contains some of the heaviest songs we've written to date."
Torche are often cited for their masterful combination of melodic songwriting and heavy music, with Spin dubbing their music "sludge-pop" and Filter saying the band proves "a heavy-rock band can be optimistic and sincere-without sacrificing any of the edge."
The band is currently recording at Pinecrust Studio in Miami with Nunez serving as producer and Converge's Kurt Ballou mixing the album. The as-of-yet untitled album is expected to come this summer. Torche have also announced a celebratory, post-recording show, Feb. 26 at St. Vitus Bar in New York. The band's most recent material can be found at torche.bandcamp.com.
With Kurt Ballou once again mixing the record, the album should sound phenomenal. Those raspy vocal harmonies will rock our ears for weeks.
More info when we get it, but keep an eye out for news through Torche's Facebook page.
– JR