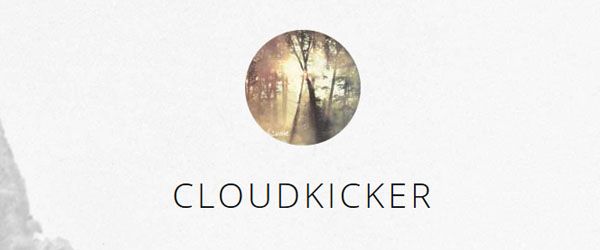 ThePRP blew everyone's minds last night with the exclusive leak of the news that Tesseract will be touring North America this Spring with support from Intronaut and… CLOUDKICKER?! Throughout the years, Cloudkicker mastermind Ben Sharp has maintained that he has no plans to turn his studio project into a live act. Now, it looks like he changed his mind, and the group will make their live debut this April.
That's not all, because we found out who is rounding out Cloudkicker's touring lineup alongside Mr. Sharp, and it's pretty big news!
We've heard (from more than one source) that Intronaut will be pulling double duty on this tour, as they will be backing Ben Sharp during Cloudkicker's set! There's no specifics on if it's the entirety of Intronaut or a few select dudes, but there's no reason to not believe it isn't the entire band; surely Cloudkicker's music is layered and dense enough to make use of three guitarists.
I seem to recall (and have trouble finding!) a recent interview with Ben Sharp where he was asked about who he'd like to play with, should he ever want to tour. He expressed confidence that Intronaut would take him out. Perhaps they reached out to him with a generous offer? I'd imagine it would take quite a bit of convincing to get Ben to take a leave of absence from his full-time job and take a risk like this, but "hey, we'll even be your band!" would probably be too good to pass up on. Googling "Intronaut Cloudkicker Interview" brings up more than one interview where Ben and Intronaut express their enjoyment of each other, and with this mutual admiration, it makes sense that they'd eventually get in touch.
This isn't officially confirmed yet, but an announcement is expected tomorrow, January 23rd. Here are the known dates so far:
04/05 Dallas, TX – Club Dada
04/13 San Francisco, CA – DNA Lounge
04/15 Seattle, WA – Studio Seven
I'm told there are a lot of dates, so fingers crossed!
– JR