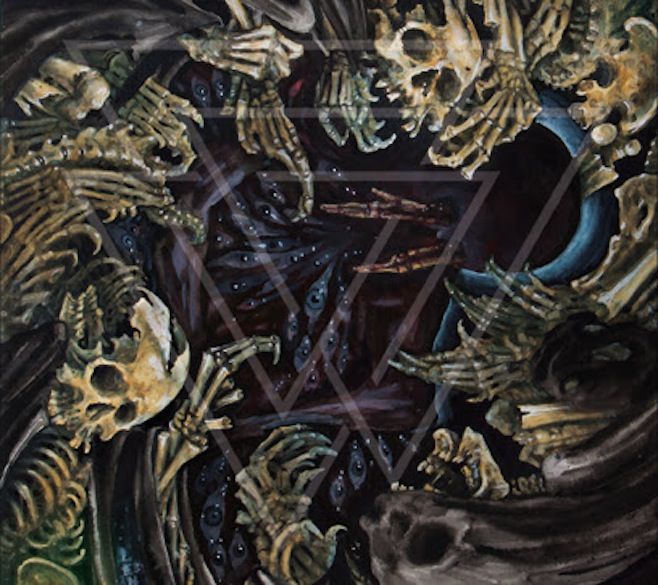 How long has this new Twilight album been ready? I remember reading in Decibel magazine about the band, which features Jef Whitehead (Leviathan — bass, drums, vocals), Stavros Giannopolous (The Atlas Moth — guitars), Thurston Moore (Sonic Youth — guitars), Imperial (Krieg — bass, vocals), and superproducer Sanford Parker (guitar, synth) finishing up in the studio, but that had to have been around a year ago, and that included Blake Judd (Nachtmystium), who has since stepped away from all of his projects, including this one. Regardless, this San Francisco supergroup has just released a new track from their long-awaited and final LP, III: Beneath Tridents Tomb, which is entitled 'Lungs'. Check it out below:

At just a shade under four minutes, it is quite short, and, while it is definitely black metal, it falls on the experimental side of the spectrum, with dissonant chords, harsh feedback, electronic programming, and an esoteric vocal production. It is an extremely challenging listen, but it is rewarding, as it achieves a level of claustrophobia that is hard to match.
The tracklist for the effort is as follows, complete with writing credits:
01. Lungs (Whitehead/Jameson)
02. Oh Wretched Son (Giannopoulos/Whitehead/Jameson)
03. Swarming Funereal Mass (Whitehead/Jameson)
04. Seek No Shelter Fevered Ones (Giannopoulos/Whitehead/Jameson)
05. A Flood Of Eyes (Giannopoulos/Moore/Whitehead/Jameson)
06. Below Lights (Parker/Jameson)
You can pick up their swansong on March 17th in Europe and March 18th in North America via Century Media. Pre-orders should be up shortly, which will include a limited run of vinyl with 500 in purple and 500 in standard black.
– GR