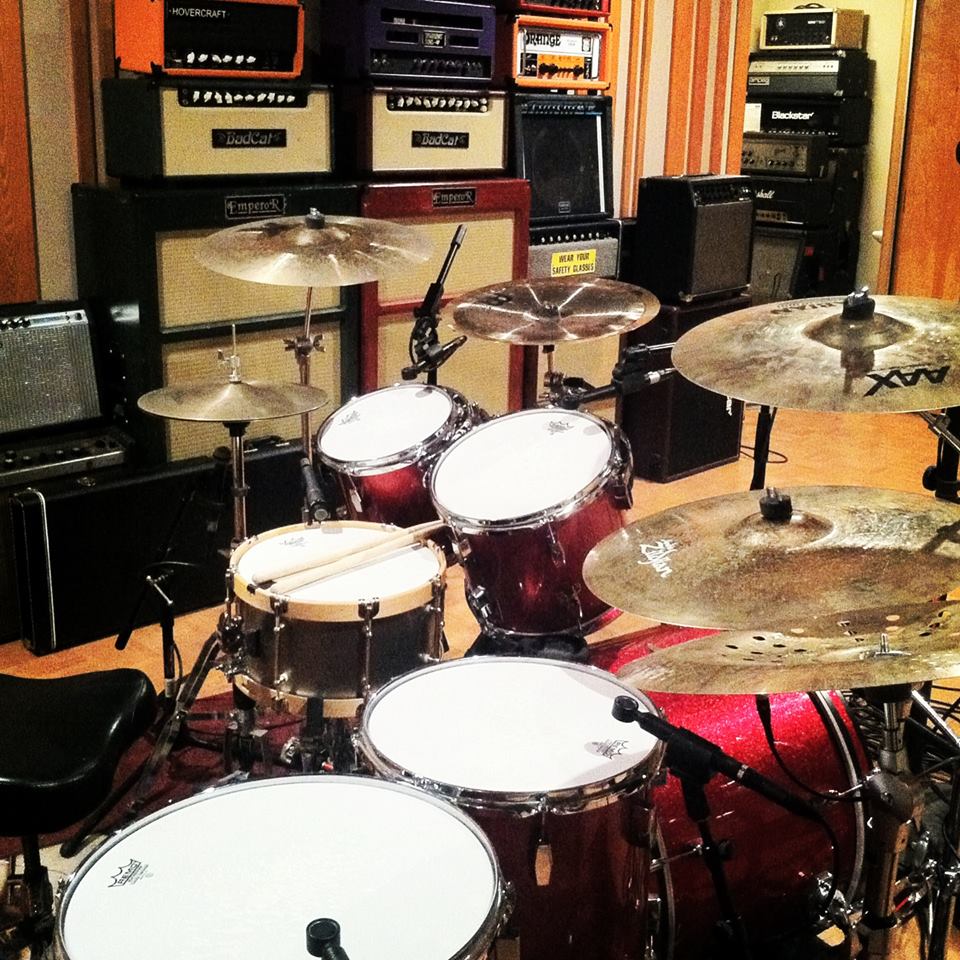 Our favorite psychedelic prog metal band White Arms Of Athena have been readying their sophomore album since last year, and it feels long overdue. Astrodrama — released back in 2011 — was a particularly inspired DMT trip set to music, and it matched the likes of Cynic and Between the Buried and Me with a brief glimmer of Blink-182. It worked well in context, especially under the helm of producer Jamie King (BTBAM, The Human Abstract, Scale the Summit). A fitting producer for the sound for sure, but White Arms have different plans for album number two; White Arms have recently entered Kurt Ballou's God City Studios in Massachusetts!
Perhaps the change in production will lead to a markedly different sound? When I met the group last, they hinted strongly that the new album was going to see a bit more in the way of pop and jazz. I could see the group channeling some earthier tones and pop-punk melodicism like Torche or a softer Intronaut. Either that, or Ballou is a more versatile producer than his roster leads us to believe and I'm reading too much into the hardcore/sludge nice that seems to find its way in his backyard.
Drums for the new album have been tracked by Kurt at God City. However, since Kurt is a highly in demand producer right now, it's looking like the group will be tracking the rest of the album at a studio in Tennessee, with the tracks being sent to Kurt for mixing at a later date. An odd situation for sure, but I too would stagger out the recording of my album in order to work around Kurt's busy schedule. After all, in the last month, Trap Them and Baroness were in and out of God City!
Keep your eyes on the White Arms Of Athena Facebook for more information as it comes in. We're in for a treat next year when White Arms drops their sophomore album (presumably) on Prosthetic Records.
– JR