Hello there, fiends for physical media. It's been a while! Actually, now that I'm looking, we haven't provided an update to this column since the summer, and for that, we apologize. It's not for a lack of interesting purchases on our behalf; at least for me, my vinyl collection continued to grow, and as of writing this piece, I've crossed the 500 record mark with a dozen or more records waiting in the wings through various shipping and pre-order stages. I try not to think about it that hard lest I become ashamed at my own spending habits.
This month, I'm digging into the shelf to pull out some of the most unique, noteworthy, or otherwise remarkable releases that I've picked up since we last met. The gap in time might mean that most of these simply aren't available anymore in the way I've presented (which was often the case anyway due to the cursed nature of the format and the niche genres we happen to love), so bear with me as we catch up. In case you missed it, I used our Patreon to get a bit of a gauge on what to cover, peppered in with some of the stuff that I wanted to cover most. Without further ado, let's pull some wax. -Jimmy Rowe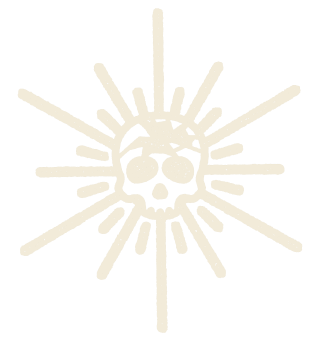 The Callous Daoboys - Celebrity Therapist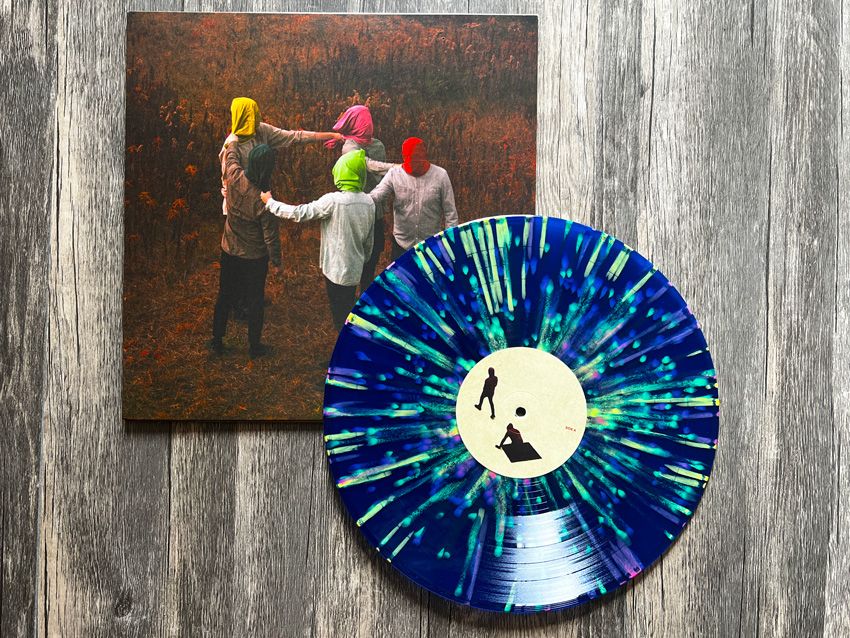 Blue w/ Splatter [limited to 1000]
MNRK Heavy
I've made no secret that my personal album of the year of 2022 is the sophomore album Celebrity Therapist from Georgia's mathcore collective The Callous Daoboys. I'm a die-hard fan of The Dillinger Escape Plan and the Daoboys are the closest thing to come in scratching that very specific itch in my ADHD-addled brain, while also broadening the scope of the sound. It did wind up on our collective Best Of list, but I did my fair share of lobbying on its behalf.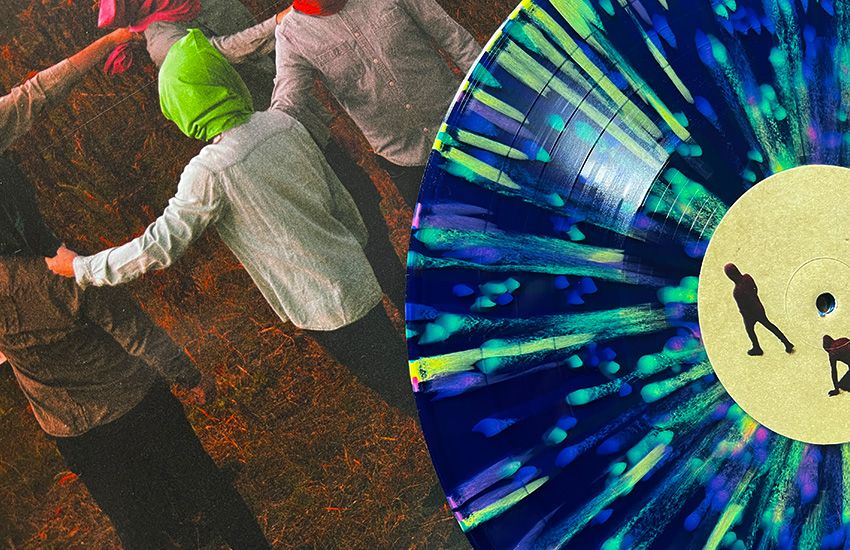 When we got the promo before the album's release, I knew I had to have it. Getting my hands on this wasn't without heartache; the first copy that arrived in the mail came with the most egregious vinyl gore I'd ever personally experienced. Something happened during shipping that was obviously out of the label and merch fulfilment's control; the mailer was pierced and the record was snapped in several pieces. Support wasted no time sending me out another copy which fortunately arrived in one piece. Bless them. You can feel confident ordering from MNRK and Down Right Merch.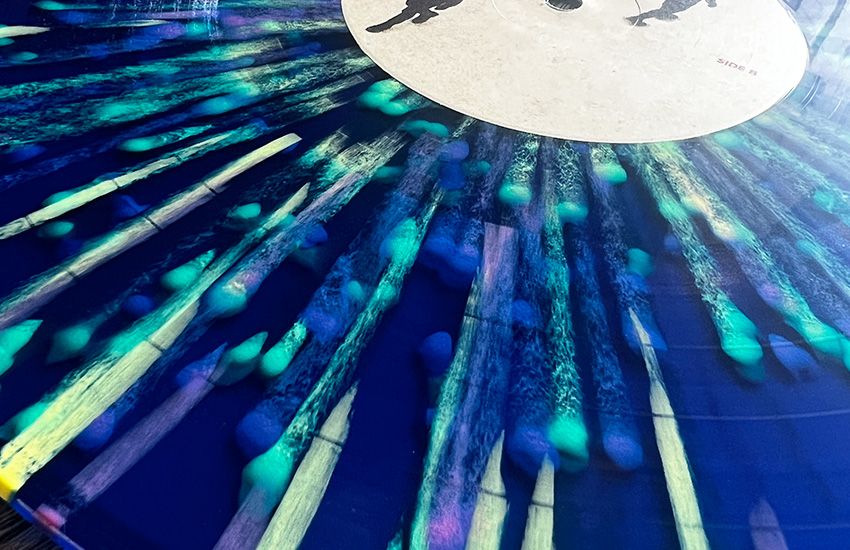 The record is heavyweight 180g vinyl in a pretty standard sleeve with printed inner sleeve housing the record. It's a gorgeous slab of vinyl that has a subtle nod to the bagged heads on the artwork but is nonetheless fun to watch spin. Unfortunately in an otherwise remarkably lucky edition of Heavy Buys, my copy of Celebrity Therapist was noisier than average, particularly during the album's cleaner moments. I'd do a cross reference to the broken copy on its playable portion, but being in a sleeve with shards of itself scratched it to shit so it wouldn't be fair, so I can't speak on the playability of the broader run. It's not a world-shattering experience, but enough to break immersion during "Title Track", which is disappointing. This album is worth rolling the dice for, though. Let me know how yours turned out.
Variant sold out, sorry! (Other variants available) | Discogs
---
Chat Pile - God's Country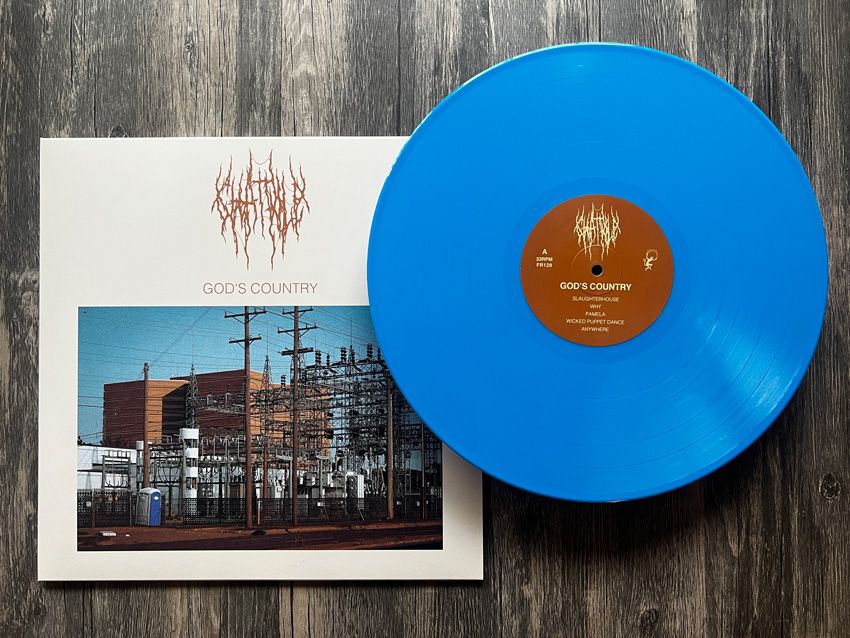 Blue [limited to 750]
The Flenser
Nobody could have foreseen the immediate success that the debut full-length from Oklahoma's noise rock and sludge quartet Chat Pile would wind up being. Of course, only time will tell where God's Country will wind up in terms of its influence, but signs seem to be pointing to the record being an immediate classic that would somehow break out of its niche underground scene to obtain wider music nerd success. I don't have access to any numbers or anything, but I would bet that God's Country is the most successful record in The Flenser's catalogue. Have A Nice Life's shoegaze classic Deathconsciousness might be up there, but give Chat Pile time.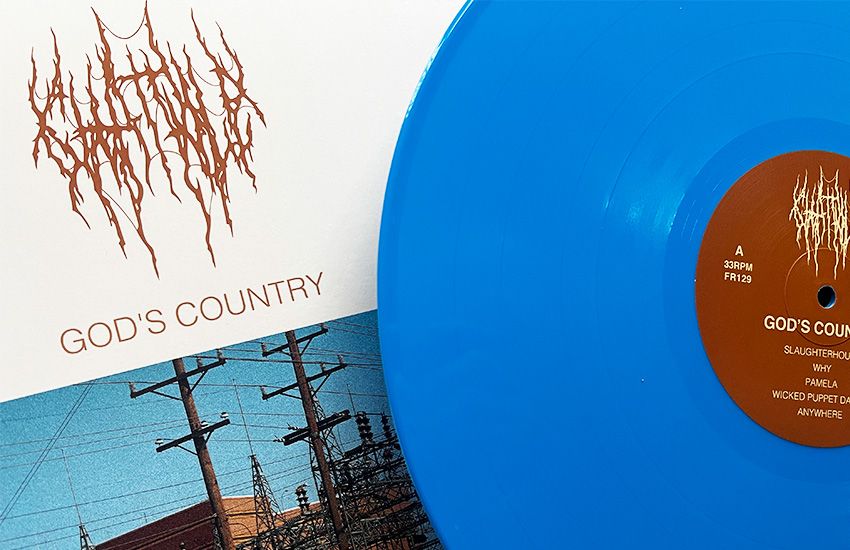 Noise rock and sludge on vinyl is a no-brainer, and while I've been aware of Chat Pile and a casual fan of their first EPs, I missed the entire first wave of vinyl pressings as they sold quickly. I had waited for a few singles to drop before I took the plunge, and quickly snapped up one of the blue opaque records from the second pressing. For what it's worth, it's now on its sixth round, with more to come. Though, I almost wish I had waited until that sixth pressing, as it's the best-looking one, but the blue sky that presides over God's Country is an easy sell.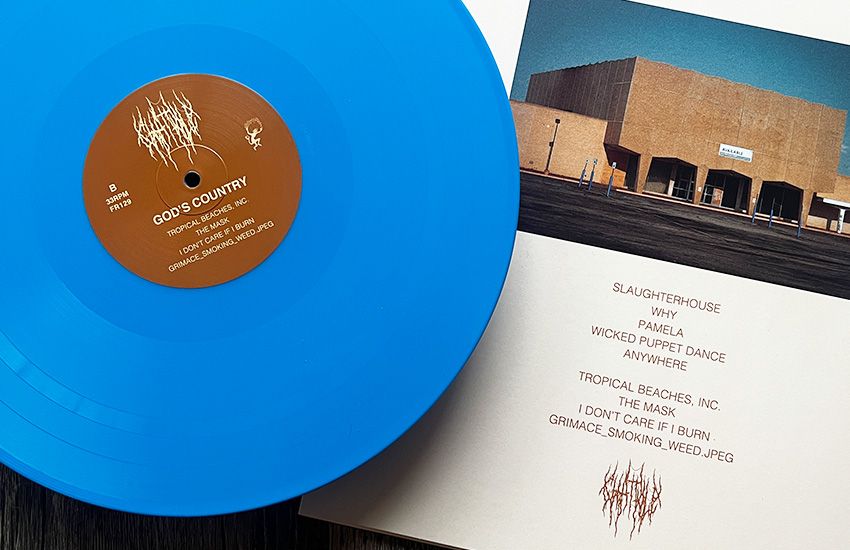 The physical product and presentation is fairly standard, all told. Record, sleeve, insert. Fitting for a band who have offered fairly minimalist representations of their music since day one. I love the consistency of it all. And speaking of consistency, the record itself is one of the most clear listening and pure listening experiences on the format I've had in some time. Not a speck or skip, outside of the blank grooves at the beginning and end of the music. Even the sparse and eerie "I Don't Care If I Burn" is immersively clean. The Flenser know what they're doing, and so far, I can't say I've ever had a disappointing experience from them or their records, and they dare to remain affordable through it all. Bless them for continuing to be such an arthouse of a label.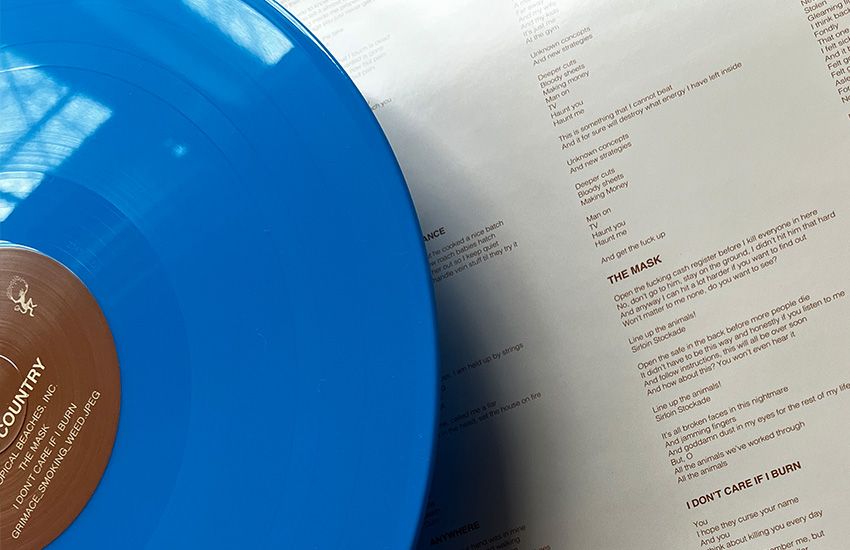 As far as I'm concerned six months after release, this album is a must-have. I grew up a fan of Korn and documented my transition from nu-metal and metalcore into sludge and beyond here in one way or another for the past fourteen years (I am getting old, so very old), so this album speaks to me in the past and present. But even beyond being tailor-made to my taste and experience, it's easy to feel the gravity of this record in the grand scheme of where extreme and otherwise weird music is in 2022 and beyond. I could own two copies of this. I could own five. Luckily the vinyl experience is worth it.
Sold out, sorry! (Other variants available)  | Discogs
---
Every Time I Die - Gutter Phenomenon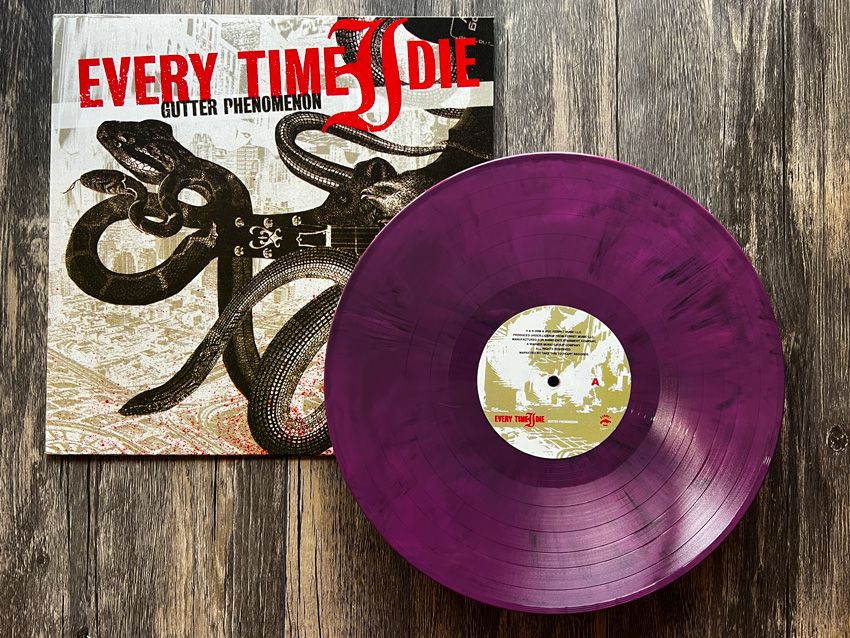 Hot Pink and Black Galaxy [limited to 500]
Parting Gift / Take This To Heart Records

Every Time I Die's 2005 record Gutter Phenomenon is probably my favorite of theirs. I recall catching the video for "The New Black" on MTV2's Headbanger's Ball and subsequently playing the hell out of the song on Rock Band 2 in high school, so the record holds a sentimental place in my heart. For me, it's the definitive southern metalcore record. When I had caught wind of this pressing last year, it was one of those things where I had set early reminders on my phone so I could be there during drop time. And indeed, being prepared was fruitful on this occasion, because I was able to snag the more limited of the two pressings available. And yes, they immediately sold out, of course. I had a friend who had completely forgotten and whiffed. Preparedness is key.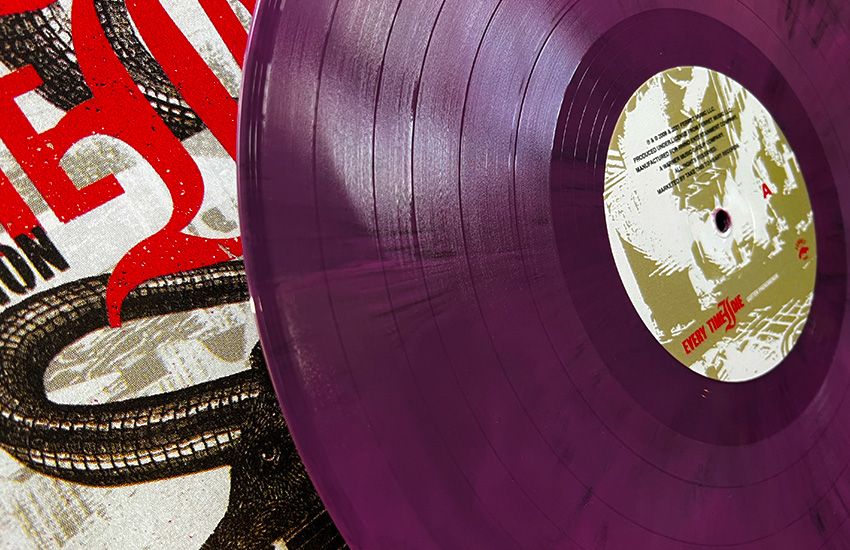 Prior to this pressing, I had never heard of Parting Gift Records or Take This To Heart, so I had no idea what to expect from them, but it appears they've handled this pressing quite well. Everything's standard; single LP in a single sleeve, 33 rpm, paper sleeve, double-sided insert with lyrics. No bells, no whistles. It probably goes without saying that the original album was never intended to be pressed to vinyl in 2005, so the artwork doesn't necessarily scale up super incredibly; either that, or I've just never seen the artwork up close and big enough to make out details like the dot matrix style obfuscating pixilated or blurry details. Either way, the aesthetic works for the blown up artwork. The outer sleeve itself feels pretty hearty as well, so the disc was well protected.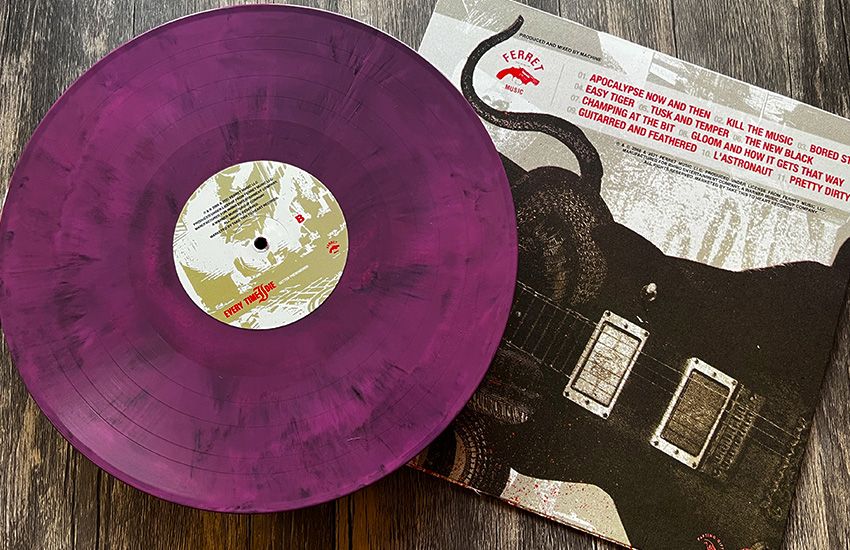 The vinyl pressing is nice, even if it does feel untethered to the artwork's color scheme and aesthetic. The playback on this one was flawless for me; the disc spins absolutely flat, and the audio is devoid of any popping, scratching, or skipping. Definitely an immersive listening experience for vinyl, as far as 2000's metalcore goes. I can most definitely see hitting up Parting Gift Records again for other pressings and encourage you to keep up with them for a potential round two of their pressings. Fortunately, Parting Gift had indicated on Twitter after sell-out that more were planned, but when remains to be seen. You can go to the release page and sign up for email notifications regarding the next pressing, though! If you don't want to wait around, there is a reasonable markup on Discogs if you're willing to pay in the ballpark of $75 after shipping.
---
Fallujah - Empyrean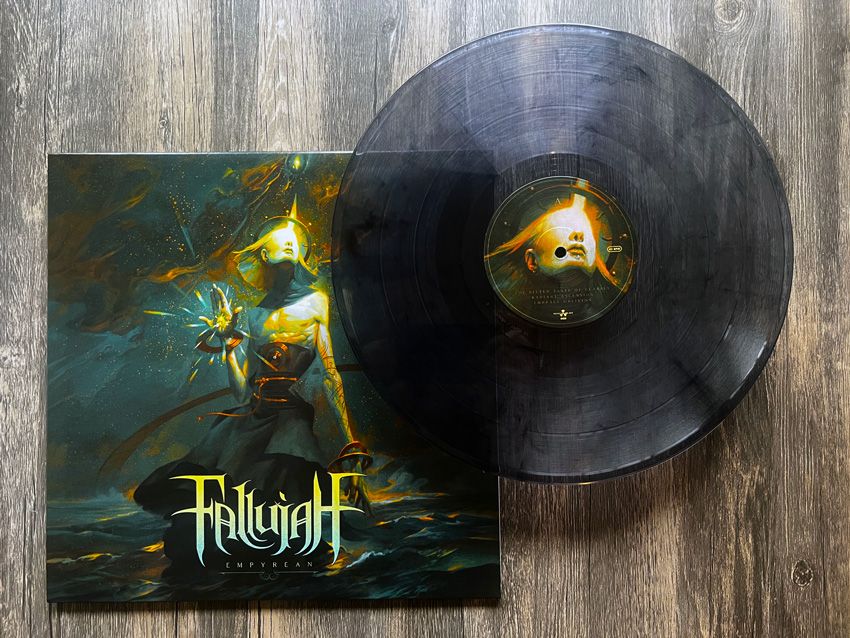 Dark Blue Marble [limited to 300]
Nuclear Blast
As you'll recall, Empyrean marked the much-celebrated return to form for Bay Area technical and progressive death metal act Fallujah after a detour into more meditative post-hardcore and a severity of lineup changes. It's a wonderfully ethereal death metal album that has all the atmospheric flourishes and soaring guitar leads that one could hope for. In fact, this excursion landed Fallujah among our favorites of 2022 quite handily. If we had ranked lists that went by number of votes, Fallujah would have seen high marks, perhaps top five collectively for us here at Heavy Blog.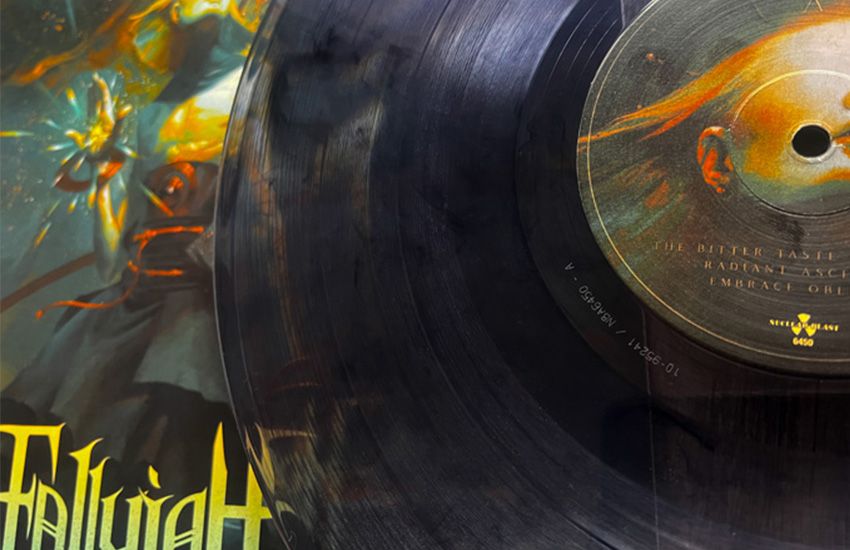 Naturally, as soon as the first single dropped and took me straight back to the majesty of Dreamless, a pre-order was secured. The cover art is easily one of the best covers I've seen in years, which was an obvious selling point for the medium of vinyl. What becomes immediately disappointing upon arrival is that Empyrean is a 2xLP set that comes housed in a single sleeve. No gatefold for 2xLP's is a minor peeve of mine, but it's not a dealbreaker. The album art is the sole key art of the piece, with it being replicated either in part or in whole on the back cover, disc center labels, and both sides of the insert, so it's no wonder a gatefold wasn't a priority, because there was no additional artwork to show. I guess if you're going to have one of the best album covers in the genre, you've got to make the most of your money. I can't blame them; the artwork is glorious and rich in detail.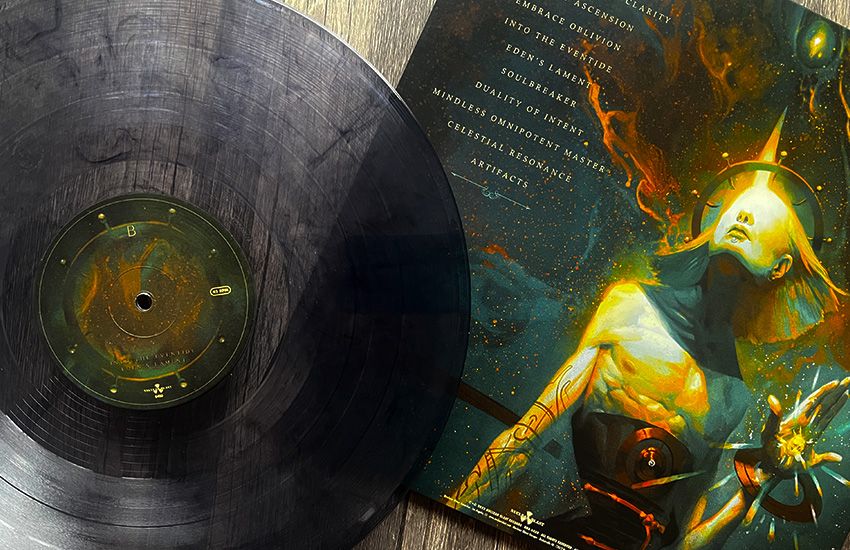 This album rollout included three variants: transparent blue marble and an opaque white, both limited to 300 copies and have since sold out. A more widely pressed run of gold/black galaxy had 1700 copies and is still available. I was fortunate enough to grab the dark blue marble early, and they're beautiful discs that complement the artwork and aesthetic of the record. They sound relatively pristine compared to some other transparent pressings I've had; playback is fantastic with very few weird vinyl artifacts coming into play, which is always a worry I have for dynamic and atmospheric records. The low end on this thing is incredible, with the clearest double-bass kicks in the game.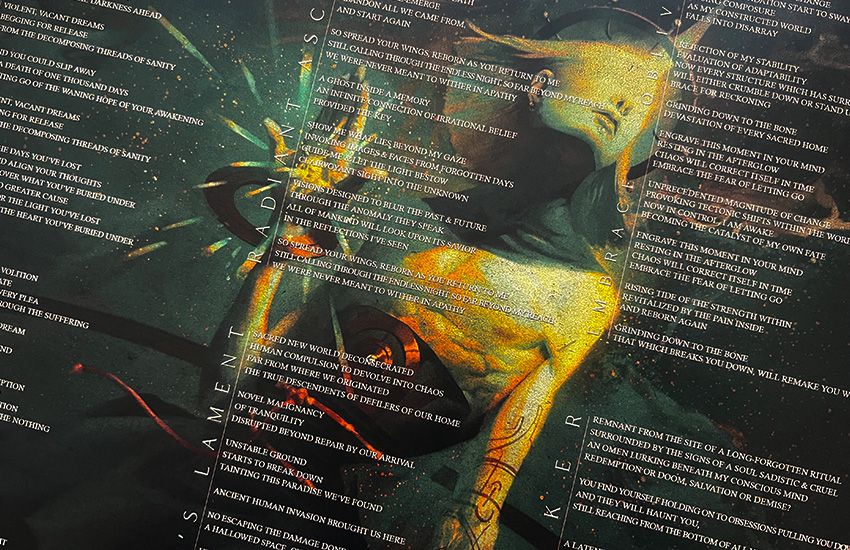 So although the physical presentation and packaging is relatively standard if not a bit underwhelming (a poster insert with that artwork would have been an incredible bonus), the music speaks for itself and makes for a surprisingly punchy and clean experience on vinyl.  
Sold out, sorry! (Other variants available) | Discogs
---
Gospel - The Moon Is A Dead World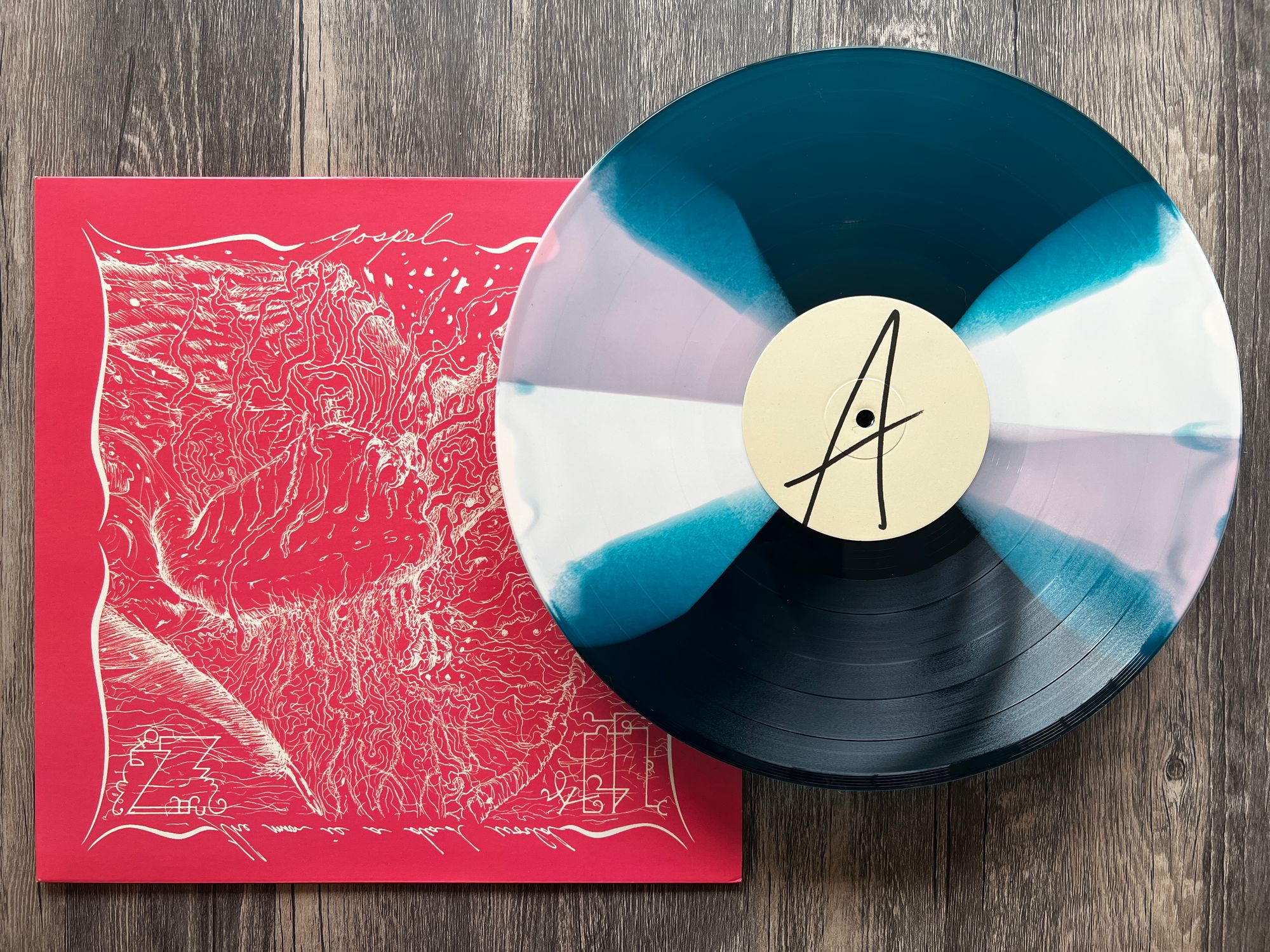 Aquamarine Blue w/ Pink & Bone Twisted Stripe [Limited to 200]
Dog Knights Productions
I was a late fan to progressive screamo act Gospel. It was the fervor to their two-decades-in-the-making comeback record The Loser in 2022 that lead me to work my way backwards in their discography to their debut LP The Moon Is A Dead World. At the time that I discovered this record, the chances of scoring this record physically were pretty low; at the beginning of my discovery of this band, new vinyl was sold out everywhere for The Loser and Dead World, but UK label Dog Knights kept everyone updated on repress plans, so I stuck around and paid attention.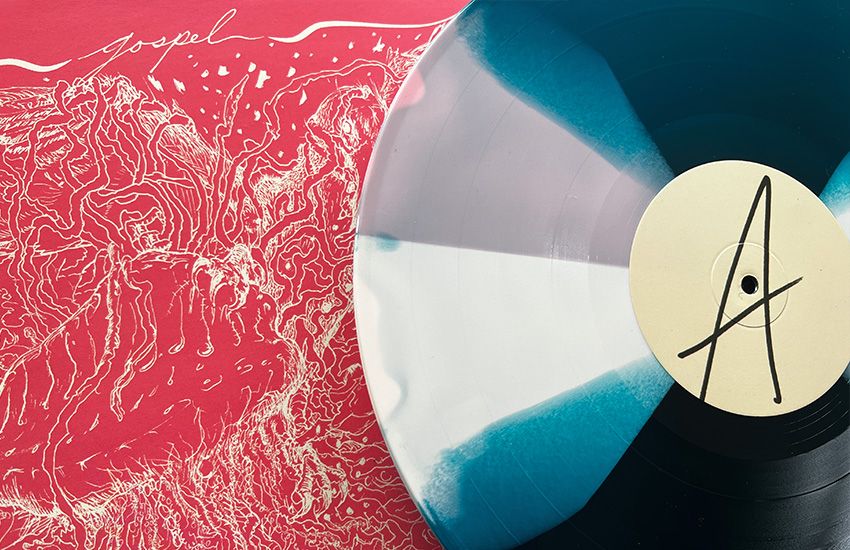 Come relaunch time and free money to move, I was able to grab a limited US pressing of The Loser, but The Moon Is A Dead World was long gone to those of us in the States. The Europe-exclusive stock caught my eye, but Dog Knights absolutely would not allow US based addresses to dip into the Euro stock for shipping. So I did what any internet-based music nerd would do: buy it anyway and have the record shipped to longtime friend and former co-editor of this site, Chris Grenville. The ride-or-die he is, he graciously accepted the favor of having take the record and ship it to me. All told, this $30 (ballpark) LP wound up costing around $60 after it was all said and done, but I still came out ahead; these are currently fetching around $100 on Discogs.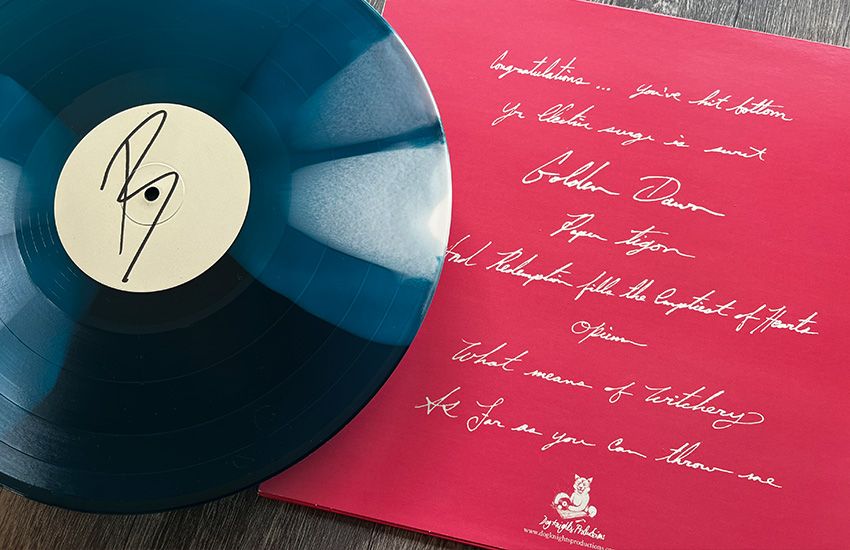 It was entirely worth it. This disc is one of the most unique variants on my shelf, and the record itself plays perfectly. Oversees shipping in the late summer did have me a bit nervous, but I avoided any shipping disasters or warped vinyl. You couldn't ask for better vinyl playback on a record of this genre; absolutely clean and flat from end-to-end. This is my first forray with Dog Knights but their product seems to be incredible. I wouldn't jump through these hurdles for just any record though, but for an album that some are calling "the greatest screamo album of all time," sometimes you gotta do what you can to grab a piece of history.
---
Hath - All That Was Promised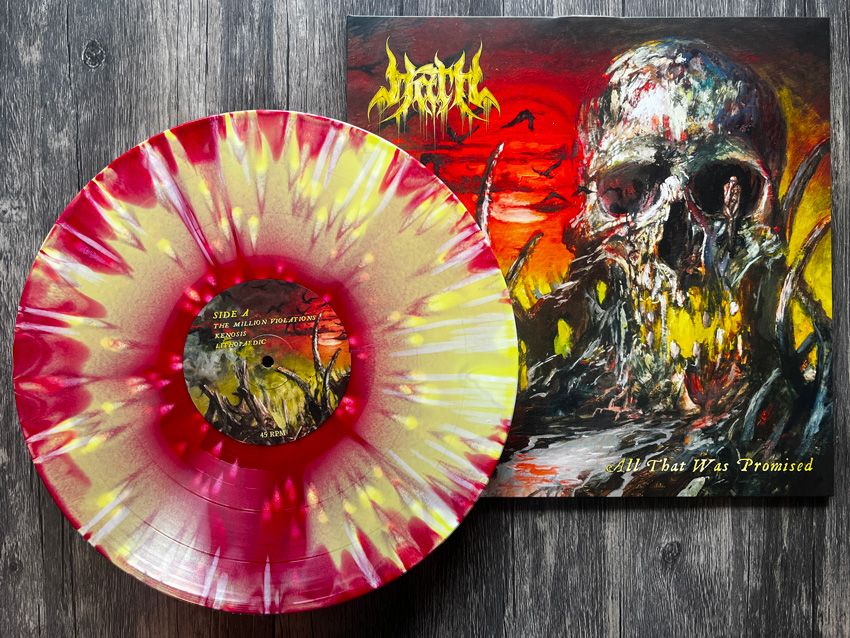 Red & Yellow Merge w/ Splatter [limited to 200 copies]
Willowtip Records
New Jersey progressive blackened death metallers Hath are one of those bands that basically everyone on staff can agree on. We've been a supporter and friends to the band for some time, and were ecstatic to send their latest LP All That Was Promised up to our Album of the Year list for 2022. It didn't take long for this thing to creep upwards on my own list, and when I saw how gorgeous this pressing was, I had to grab it before it was gone.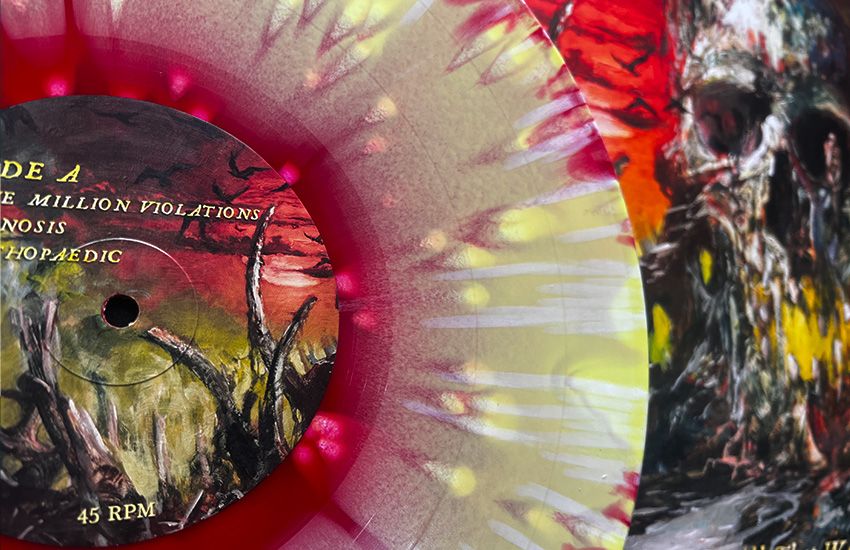 By now, we all know that Willowtip means business. Nine times out of ten, their pressings are great, with a glorious variant up top if you manage to get in early before the larger-run "random mix" variants are all that's left. I mean, these first edition runs from Willowtip are some of my favorites of all time; off the top of my head, Pyrrhon's Abscess Time is an easy one. This one's up there too, easily.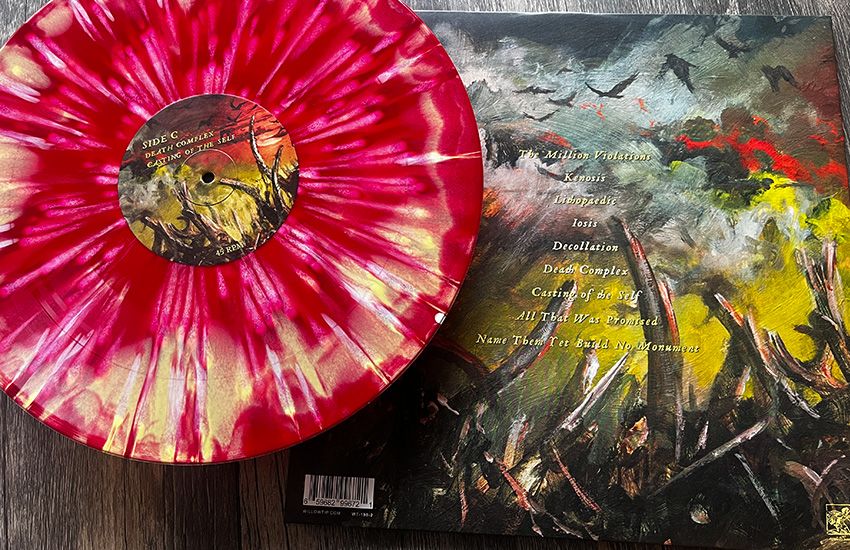 There's been a severe lack of them here in this rundown this month, but we finally have a 2xLP with a gatefold. No complaints at all here; the supplemental materials are as you'd expect. Playback was good as well, with some instances of noise or popping that aren't unforgivable. But really here, beyond supporting a band of good people, the draw here for me is the stunning wax variant that so closely matches the artwork's color pallete.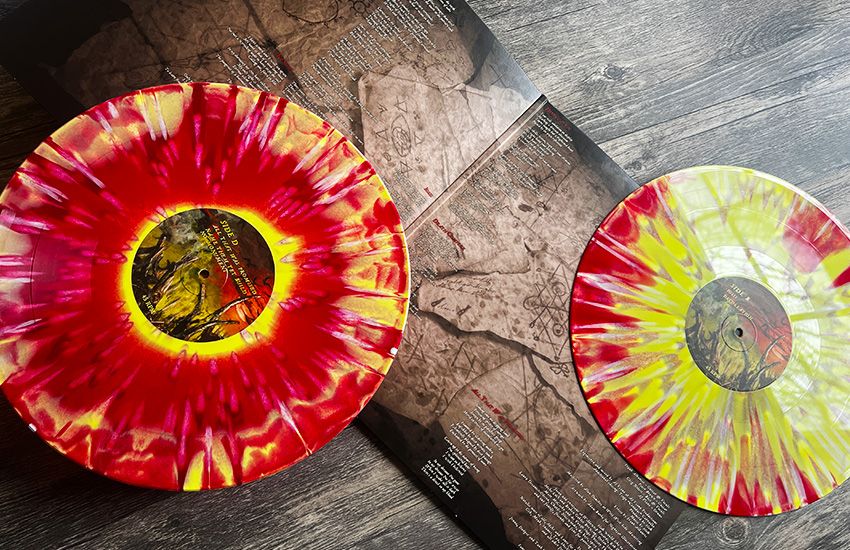 As unfortunate as it is for late comers, it's good to see Hath sell out of three separate variants at 600 copies of vinyl, plus whatever of the Random Mixed are left over. With the pretty variants gone and those infamous and often unfortunate looking Willowtip random mix records all that appear to be left, it it still worth purchasing? For fans of this record and the band, absolutely yes, but y'all likely pulled the plug on that one already. Otherwise, it might be worth waiting for another pressing that may or may not come. Recent releases from Pyrrhon and Countless Skies got additional copies in subsequent years from the label, and given Hath's apparent succes, I'd imagine it's something you can gamble on.
Sold out, sorry! (Other variant available) | Discogs
---
Limp Bizkit - Chocolate Starfish and the Hotdog Flavored Water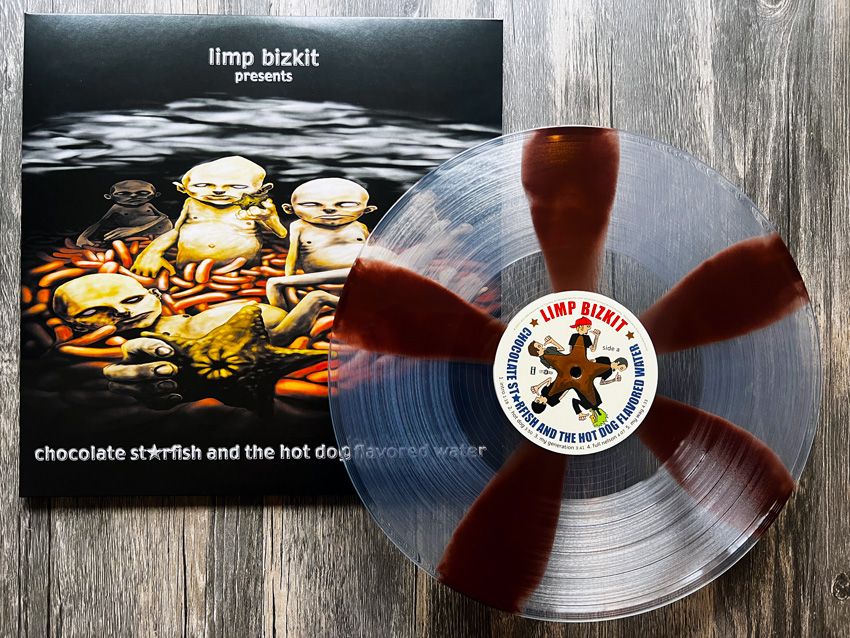 Chocolate Starfish [Clear with Brown Stripes]
Enjoy the Ride / Interscope
I don't have a good excuse for this one. Chocolate Starfish and the Hotdog Flavored Water rocked my world in middle school, and I'll be the first to admit it hasn't aged well since then. But when it was offered for the first time on vinyl in over twenty years in a variant that looks like a chocolate starfish (and another that's an homage to Fred's iconic red hat), I couldn't just NOT buy it. It's peak novelty, pure nostalgia, and absolute ignorance.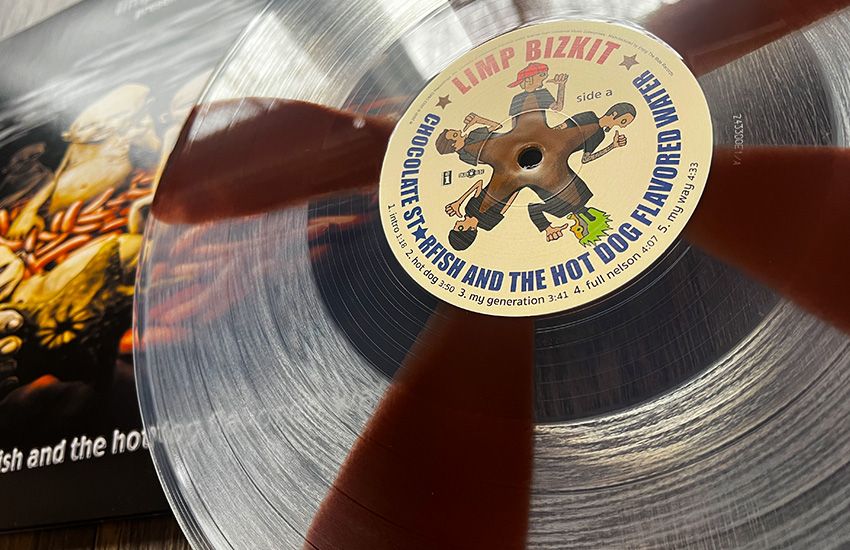 These things sold out fast, thanks in part to some controversy before orders dropped due to Fred Durst erroneously weighing in on social media thinking this was a bootleg (speaking of Limp Bizkit bootlegs, I just bought one and will cover it here when it comes in). In a show of good faith, pressing numbers weren't made public by the label due to a possibility of repressing these in the exact same variants, which I appreciate. Hopefully they announce something soon, as these copies are going for $150+ on Discogs.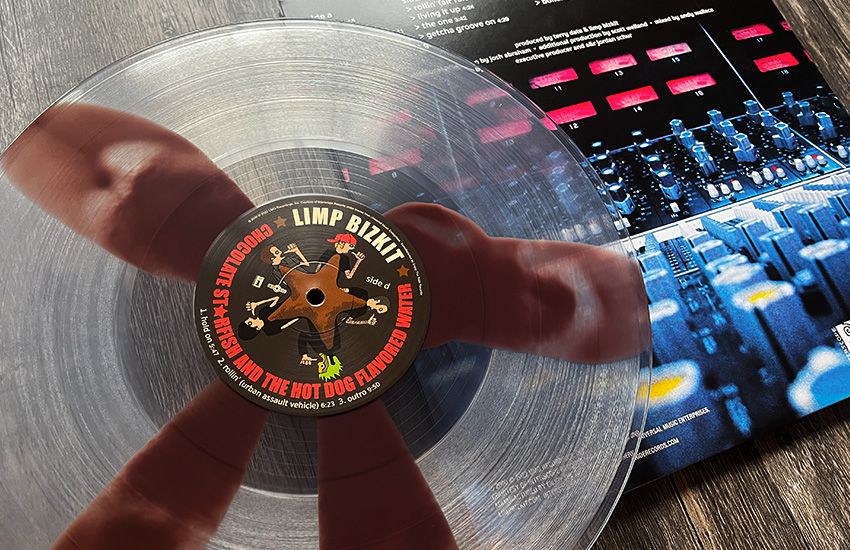 This release is a 2xLP gatefold with original artwork and additional photos from the era, with liner notes from the CD scanned and arranged on the inside. It's a blast from the past and I appreciate the effort. The disc themselves are hilarious, and I would say that the chocolate starfish effect turned out better than expected if one of my starfish(es?) wasn't missing a limb. Oh well.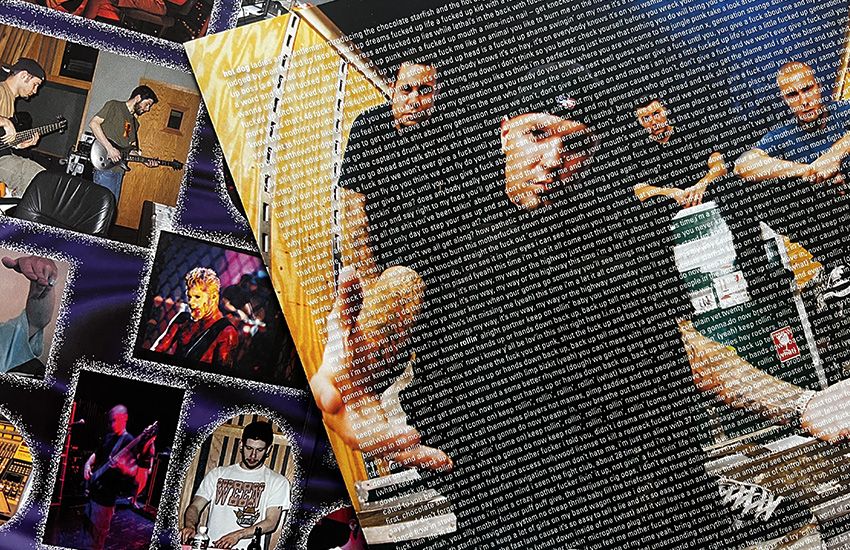 I expected a lot from playback due to the positive comments left on the Discogs page for the release, but even after cleanings I'm getting consistent pops and snaps on sides A and B. C and D are fine, so I suppose it's a minor gamble. The low end is as punchy as I had hoped, but sometimes things get muddy, particularly on "Hot Dog". Overall I love the sound even if it isn't perfect. You're not coming to Limp Bizkit for perfection anyway, you want big, ignorant, and bouncy riffs, and that's what I got.
Sold out, sorry! | Discogs
---
Meshuggah - Nothing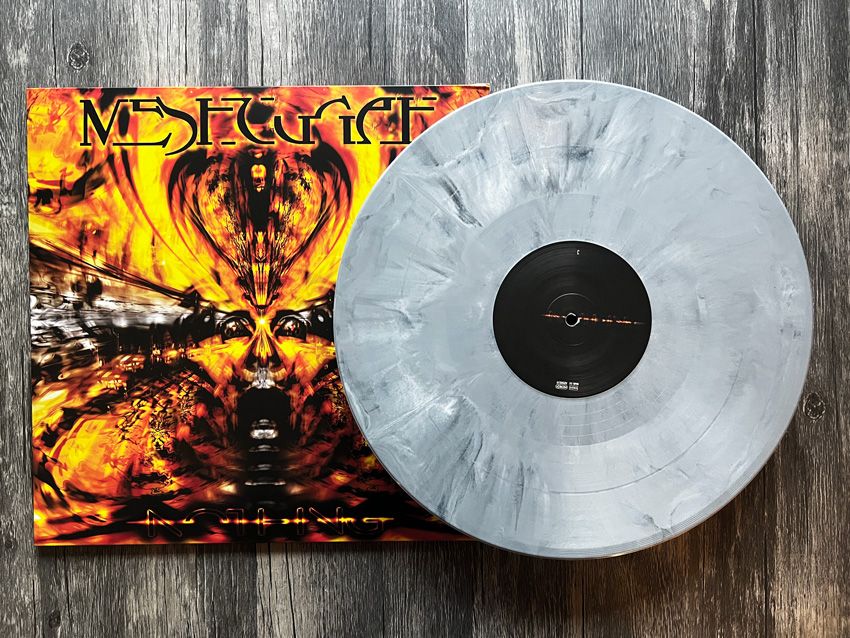 2022 Repress // Black and White Marble [limited to 500 copies]
Atomic Fire
Meshuggah is a staple in just about any metalhead's collection, and I've picked up a few over the years, namely ObZen and Koloss. My relationship with the band has waned over the years to the point where I really don't get in much of a hurry to pick up pieces of their discography. I enjoyed The Violent Sleep of Reason fair enough, but actively disliked last year's Immutable. I had always meant to reach back into time and grab 2002's Nothing, but until last year, the available pressings were marred by some questionable and ugly alternative art.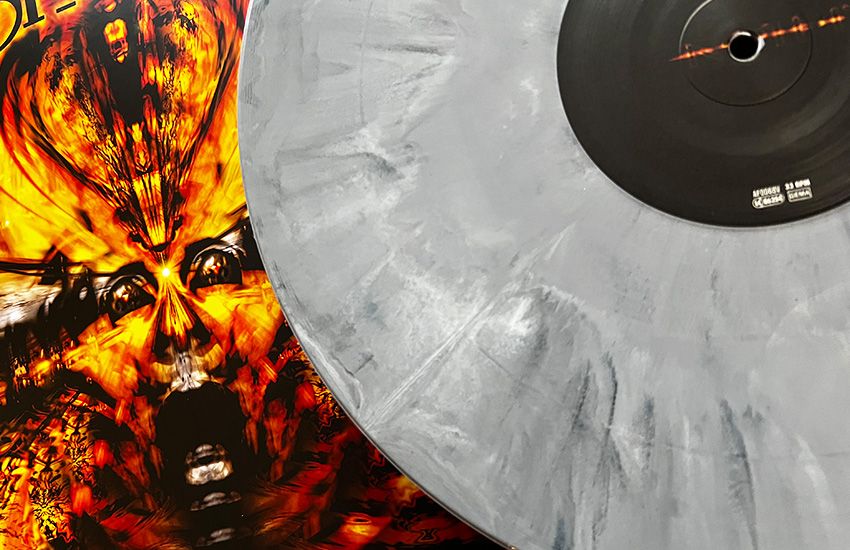 But finally, in celebration of the album's 20th anniversary, Atomic Fire (ex-Nuclear Blast) put out a pressing of Nothing with the original artwork and mix, so I couldn't pass it up. I know a lot of folks prefer the beefier 2006 mix, but I'll take what I can get. Plus, perhaps vinyl is the perfect format for the original recordings, which were a bit more organic.
Of course, I am once again complaining about a 2xLP in a single sleeve in this column, and the packaging leaves a lot to be desired. No lyrics or liner notes. Nothing. There is a panoramic fold-out of the artwork, but there's not much to this release at all. I don't suppose I can complain too much, because otherwise the vinyl pressing is fantastic.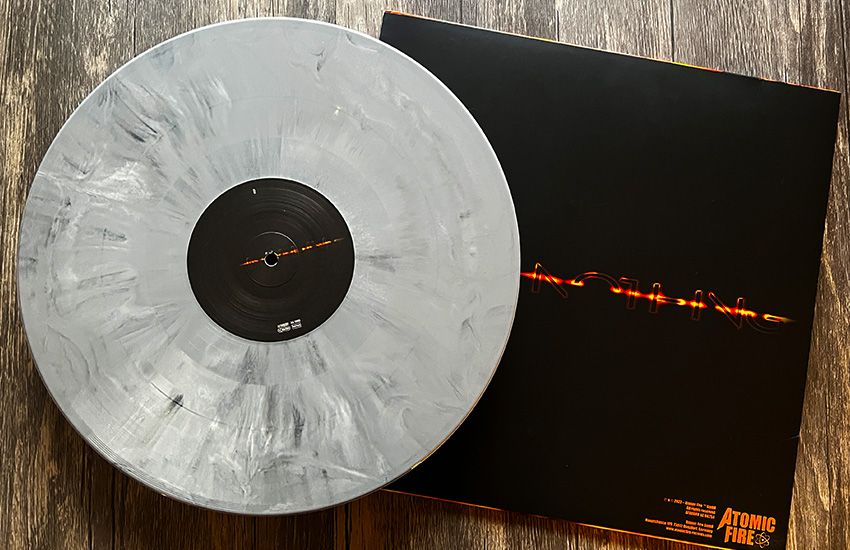 The original mix thrives here, and the playback is crystal clear. This particular marbled variant appears to be sold out online, but it's not a particularly eye-popping variant anyway. I had picked this up from my local record store, so I had no control over what I recieved. I'd have preferred the orange or white, the latter of which is still available via Atomic Fire. There's really no excuse to not pick up this classic, as it's definitely worth having.
Variant sold out, sorry! (Other variants available) | Discogs