It's June! You know what that means: Record Store Day 2021 is among us, and by the time this post goes live, we'll have already experienced the first RSD drop on June 12th. I'm going to be honest; I used to loathe Record Store Day. I once wrote a piece on these pages back in the early 2010's bemoaning the exclusivity of RSD titles and how it was impossible for rural folk like myself without access to a record store to get fairly priced records. In my late teens and early twenties, my observance with RSD with titles relevant to me started with day-after eBay gougers and friends who would pick up things for me. Then, as I gained privileges through employment, stable access to transportation, and increasing economic security over the years, I found myself calling every store within three hours of me to find out what their stock situation was like and making a day of it.
In 2014, I drove nearly 300 miles in a round trip to Johnson City, TN with my brother to Backdoor Records to grab a copy of Between the Buried and Me's Colors_Live in a red 2xLP and Slipknot's Vol. 3. I got super lucky and scored both, and celebrated with lunch at a nearby Five Guys. Nowadays, I'm incredibly fortunate to have had a record store pop up inside of a local music store where I can straight up ask them to order records for me. It's a privilege not afforded to many, and I even though I choose to utilize this privilege and participate, I stand by what I wrote years ago and touched on last month: there's a toxic exclusivity to the hobby that boxes out a portion of music lovers, and the SoRrY yOu DiDn'T gEt OnE mentality and often forced scarcity of certain albums is something I could do without.
But I get it, there's factually a limitation to what resources are available out there, and the intention of getting people inside of record stores to support local businesses is a noble one. But then again, a grip of big name corporations like Rough Trade, Urban Outfitters, Walmart, and Bullmoose, among others, have swept in to capitalize on the vinyl renaissance. If you can help it, do go to your indie stores. I know the folks at mine, and I'm happy to support them where possible, even if it means paying a dollar or two more than what Amazon is charging. Develop relationships with those people, and don't be afraid to ask them if they can order something for you if they don't have it on the shelves.
Did you / are you participating in Record Store Day this year? The next drop is July 17th, and you can check what's still to come by perusing the list of RSD exclusives and reaching out to your local shop(s) to find out what they'll be carrying that day.
Below, get a look at some of the noteworthy selections from the last month in vinyl, including releases from Ad Nauseam, The Black Queen, Phoebe Bridgers, Fear Factory, and Opeth.
-Jimmy Rowe

Ad Nauseam – Imperative Imperceptible Impulse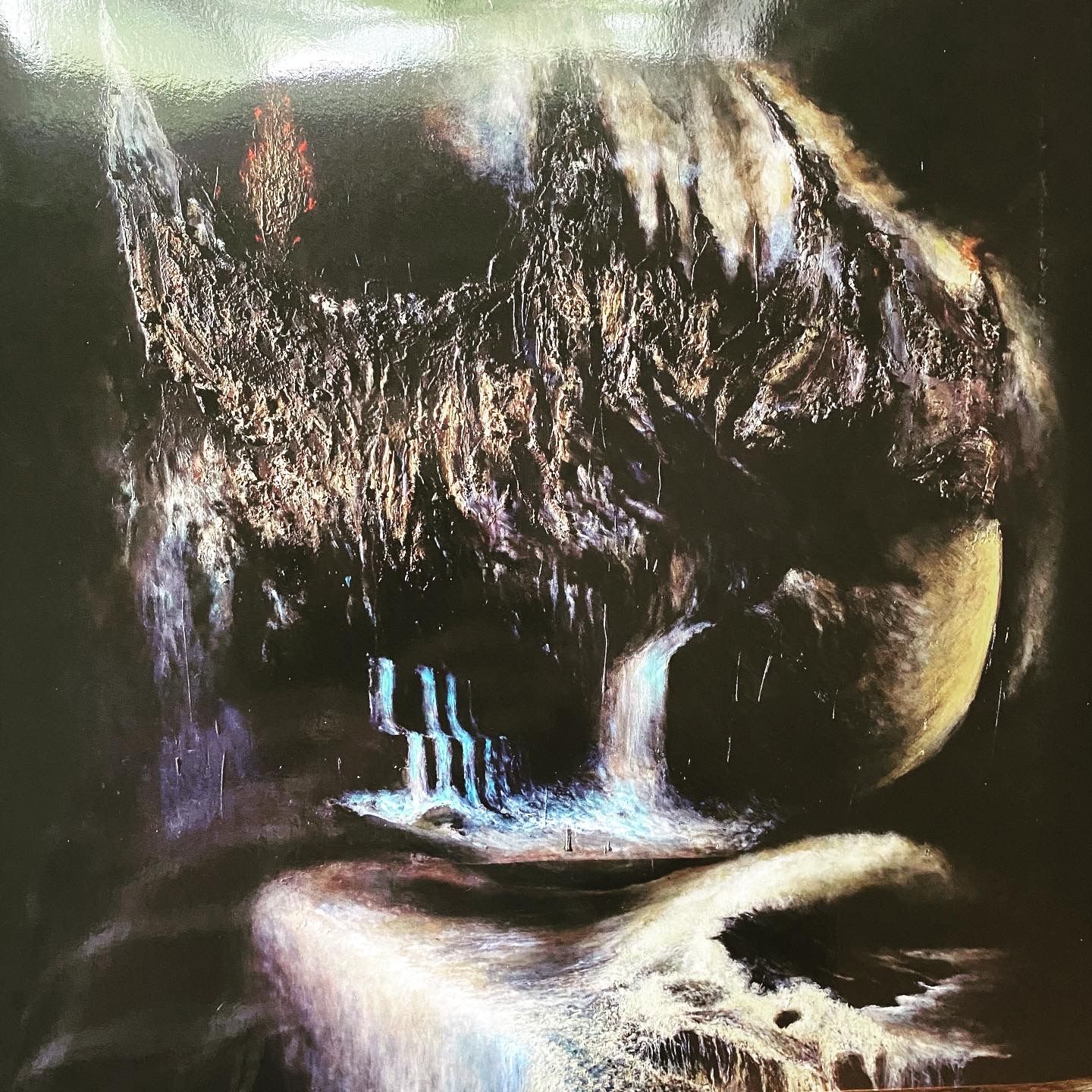 Smoke
Avantgarde Music
Italian avant garde / dissonant death metal act Ad Nauseam released one of the best albums of the year so far with their new full-length Imperative Imperceptible Impulse. Ad Nauseam is firmly within the lineage of Gorguts, and these tracks are labyrinthine and absolutely insane. It's also one of the more finely produced records I've heard in 2021 to date. How they are able to create such chaotic, technical, and disharmonic music that sounds so organic, clean, and dynamic is beyond me, and that focus on sound absolutely comes through on vinyl. Death metal usually holds up incredibly well in the format, but this record sets a benchmark. Dead quiet even during the album's lulls, which, as you may know from reading this column, is a bit of an issue for me. Imperative Imperceptible Impulse gives me a sense of validation that perhaps it isn't entirely my fault when dynamic albums falter to surface noise and sporadic popping. In fact, Ad Nauseam make the kind of death metal that makes you wonder if the needle is skipping. It's not; they're just that weird.
The original pressings of this record — the standard black and a green swirl — are long sold out, but this smoke edition is still available from the band's official store.  This double LP set is housed in glossy, heavyweight gatefold and the whole package just looks and feels substantial. Shipping from Europe may be an issue; I paid upwards of $50 all said and done, as there's no North American distro for this thing. But I felt that it was worth it to nab one of 2021's first benchmark death metal records, and I don't regret it one bit.
Purchase: Official Store | Discogs
-JR

The Black Queen – Fever Daydream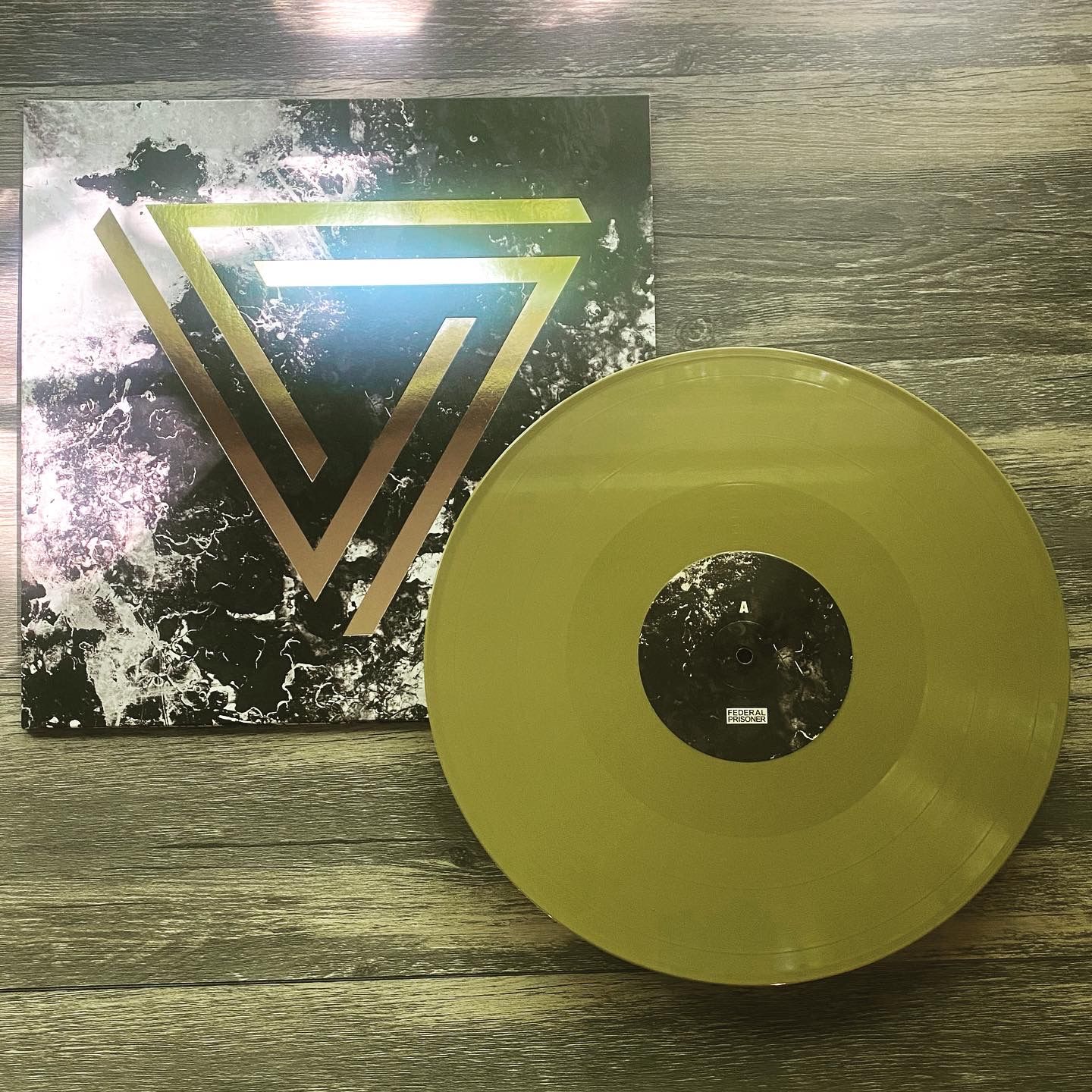 Gold Foil Five-Year Anniversary Edition /. Limited to 500.
Federal Prisoner
Way back in 2015, The Dillinger Escape Plan frontman Greg Puciato unveiled his new band The Black Queen. Rounded out by Joshua Eustis of Telefon Tel Aviv and formerly Nine Inch Nails and Steven Alexander, who was a longtime tech for Dillinger and Nine Inch Nails, the group dropped a series of singles hinting at a dreampop direction before dropping Fever Daydream to a decent amount of acclaim in 2016. The original vinyl release of this album went quickly in a series of three pressings, and have long since been sold out, fetching upwards of $200 on Discogs. In the last of those pressings, the band promised it was the last.
Fortunately the band saw the demand and came through with a line of five-year anniversary editions of the album on vinyl through their own label Federal Prisoner. Back in February, I was working when the notification came across my phone from the band's mailing list that pre-orders would be happening that same day, only moments away. After fervent refreshing, I was able to eventually score the Gold Foil edition, which went in minutes. Silver would soon follow and vanish. Other variants, such as a blood red Australian and a transparent black European variant would creep out into the world. For a minute, Amazon had a listing for a milky clear version of the album that is no longer there and is not mentioned on Discogs, so perhaps another version is yet to come? Check your local record stores and ask if they've got any copies coming.
The gold foil edition finally arrived last month, and it is gorgeous. The band's logo is, naturally, emblazoned on the cover in reflective gold foil. The records themselves are gold as well. My copy was hand-numbered 60/500 in silver marker. The jacket is a high quality double gatefold with minimalistic design on the inside, with white tracklist on black. After spending years struggling with the idea of paying $200 for this incredible record, actually having it is honestly a huge relief. Fever Daydream is a classic and a must-have.
Unfortunately, I'm having the exact same issues with Fever Daydream as I had with Genghis Tron's latest. The low-key ambient parts can be somewhat noisy, even after cleaning, and there's a scratch across the first track on side C. But again, I can't necessarily place blame on the pressing itself because I can't say for sure how it happened. My first move when getting a new record is always to replace the paper sleeves with Mobile Fidelity anti-static and anti-scratching sleeves and I do a brush and clean before each play. Maybe it's something I'm doing within that ritual? I guess that's part of the dangers of the medium, and I'm just gonna have to deal with a clicking sound for that part of the album. Beyond these specific problems, when there are stretches of "pure" playback, the album sounds incredible. Your mileage may vary.
At the time of this writing, there doesn't seem to be a variant of this album that you can buy from an online storefront in new condition. However, Discogs has copies at reasonable prices for the Silver edition for under $50 when these were $40 new. Give it a look, because if you're a fan of Greg Puciato, synthwave, industrial, or dreampop, this album is a must-own.
Purchase: Sold Out! (sorry!) | Discogs (Gold) | Discogs (Silver)
-JR

Phoebe Bridgers – Copycat Killer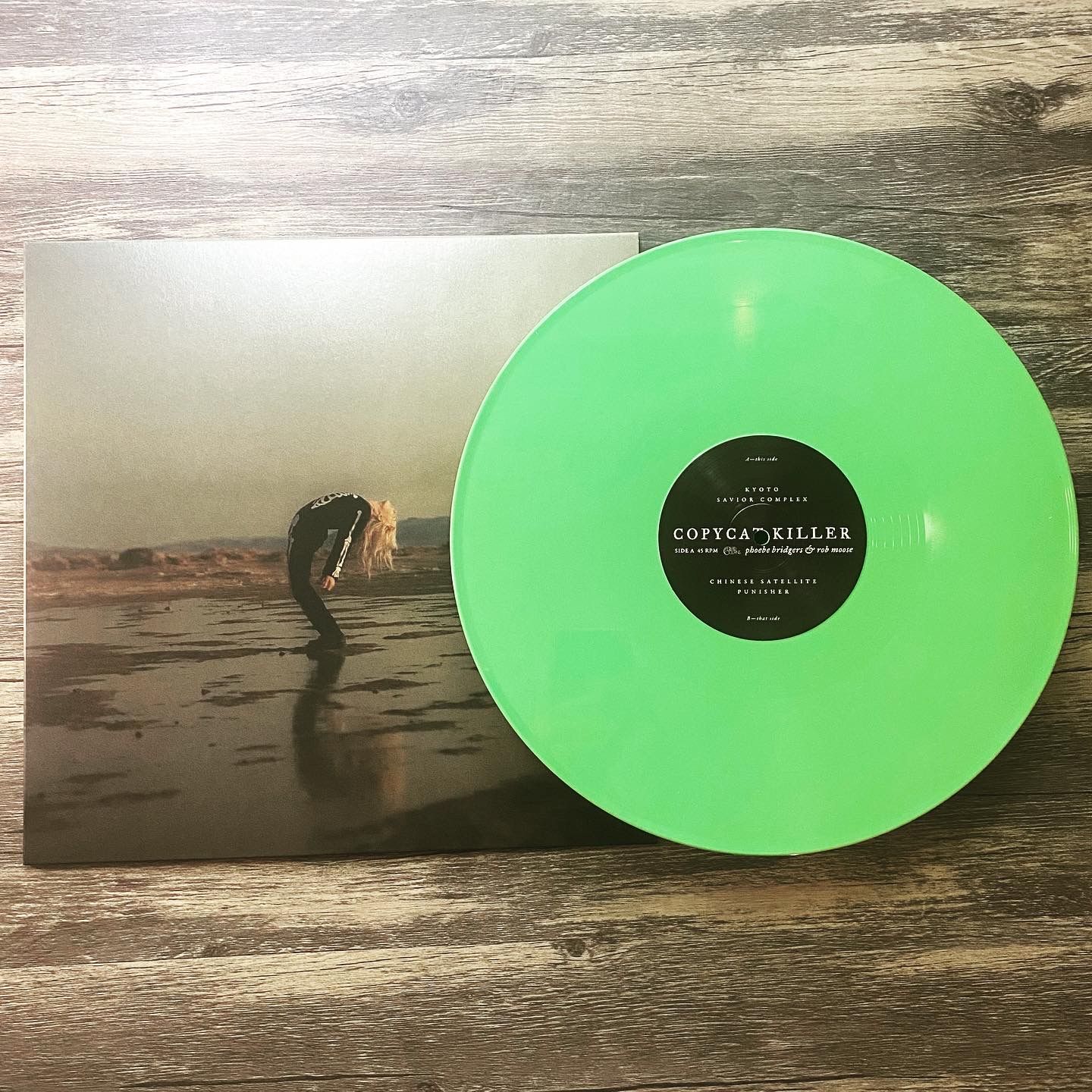 Mountain Blast
Dead Oceans
Little known fact that I don't even know I'm allowed to share: Heavy Blog Staff's Top 20 albums of 2020 were in fact tabulated based on math, and no matter how you sliced it, this collective of metal dorks voted singer/songwriter Phoebe Bridgers' sophomore album Punisher as our album of the year. Is that a reason why we elected to not run the list? Probably not; we've never been shy about our collective musical tastes branching ever outward, with coverage in non-heavy genres winding up on this digital webspace becoming increasingly common. The official story is the real one; it just didn't make sense for us to run lists like that anymore. At least, not until we can manage to find a way to do it in a way that makes sense.
I'm a huge fan of Bridgers myself, and did eventually cop Punisher on vinyl. I'm not sure why I never featured that one in this column, but I'd be remiss if I didn't mention the new pressing of Copycat Killer as one of the biggest vinyl releases last month in the whole format. Plus, it's nice to talk to you about a record that you can actually go to your record store and buy right now.
In case you're not familiar, Copycat Killer is a reimagining of four of the best songs on Punisher with stripped-down orchestral arrangements, and they're all absolutely incredible. Bridgers is probably one of the most important songwriters in the broader popular music landscape right now and needs to be supported and protected at all costs.
Problems do persist: it's a cool pressing for sure, but there's some weird distortion in random spots on my copy when "Chinese Satellites" gets going, and again, moments of sparse, quiet musicianship just welcomes noise in the vinyl format. Comments on Discogs make similar complaints, so it's not just me! But you get what you pay for: four gorgeous songs on a gorgeously colored Baja Blast vinyl for $15?! At this point, both this and Punisher are must-have albums anyway. Grab Copycat Killer when you can.
Purchase: Secretly Store | Bandcamp | Discogs
-JR

Fear Factory – Demanufacture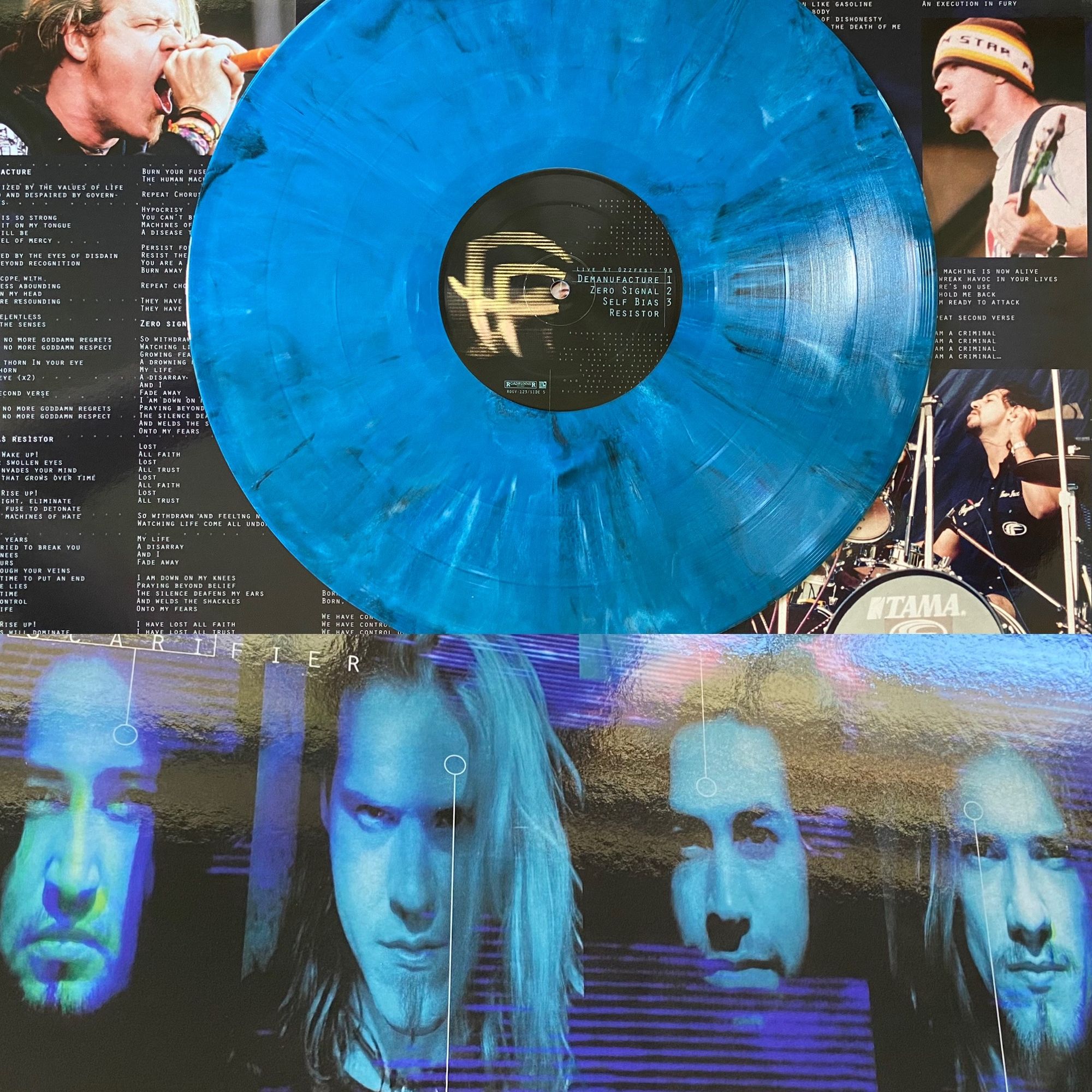 25h Anniversary 3xLP Transparent Blue/White/Black
Run Out Groove/Roadrunner Records
This is precisely where it all started for me, extreme music-wise. One fateful day, a twelve-year-old me snuck into my older brother's room to rummage through his cool shit, your classic "What CDs can I sneak outta here?" situation. I landed some great shit: the original X-Games soundtrack, White Zombie's Astro Creep 2000, and of course Fear Factory's Demanufacture. I mean, how fucking cool does that sound? It was a no-brainer. Pressing play for the first time affirmed my suspicions, hearing the mechanical kick drums, the …I still don't know what the fuck it is …alien technology(?) winding-up, the razor-sharp chugs, it was exhilarating, the epitome of cool. I was simultaneously thrilled, curious, and kinda freaked out. It became fucking audio Terminator for me, this was the bar for all that is cool (and in many ways, it still is). This dude is yelling about having no goddamn regrets? FUCK. YES. Me either. No regrets. I'm fucking twelve.
Anyway, late in 2020 Run Out Groove announced a reissue for Demanufacture's 25th anniversary, a record that somehow never had a US pressing. What gives? I have no clue, and now I have no care because this press ruuules. For those unfamiliar, they do this thing where you can vote on an out-of-print or new-to-vinyl record and viola! it comes to life. Turnaround was pretty slow, and I'll admit, I was getting annoyed with the lack of transparency on when I'd receive my copy. I ordered in late October with the promise that it'd ship by April 30, 2021. I checked my email obsessively throughout April and eventually into May with no updates. Apparently, there were many less patient than myself who were asking for clarification via email and on Facebook but still received no response. Suddenly, on May 10 I got a shipping notification and four days later it showed up. Not super great communication or customer service, but it's hard for me to complain because it eventually showed up, and it was totally worth the wait.
Starting with an awesome color selection for the wax, a near perfect match of blue for the cover's central F, it feels as futuristic now as it did holding the CD with creepy FF logo shining through. The gloss on the trifold jacket underscores the modern vibe, and the hefty weight of the cardstock feels like the album is getting the respect it deserves – definitely "anniversary-level" shit here. Plus, it leaves plenty of room for lyrics and photos, all of which are printed and laid out nicely. It's an immaculate package that also includes black poly lined sleeves and a nice 'n' snug outer sleeve that includes a tacky flap. A real dust-buster setup.
Being both an anniversary package and first-time US press, I fully expected this to feel like the definitive edition. In many ways it does. Part of me will always believe that Demanufacture will always be best on CD to suit their "technological" angle, but in the wax world, this is it, Run Out Groove truly killed it, the quality is exceptional here. It sounds and looks incredible, and the extras aren't the fluff I imagined them to be. LP 3 includes three previously unreleased live tracks from Fear Factory's 1996 Ozzfest performance (which also sound surprisingly good), as well as three previously released Ozzfest tracks. Live tracks can be hit or miss for me, but these are choice selections, capturing the band at their (arguable) peak. Yeah, Burton can sound rough, but I appreciate they didn't cherry pick some random performances of these songs from over the years in favor of capturing the moment of a band on the rise. Another extra included is a poster of the album art, which apparently comes in a few different versions. The bonuses might not be much, but everything is handled so well I can't complain. There is, however, a very small, weency, tiny bit of bleed from the intro from "Body Hammer" (C1) on the end of "Dog Day Sunrise" (B3) which is weird, but I'll keep my rose-tinted glasses on and stay stoked that we get a little extra "Body Hammer" (it's my favorite FF track). In short, if you're a fan of the band and are into vinyl, you owe it to yourself to grab this anniversary edition. It simply won't get any better than this.
Purchase: Run Out Groove | Discogs
-Jordan Jerabek

Opeth – Morningrise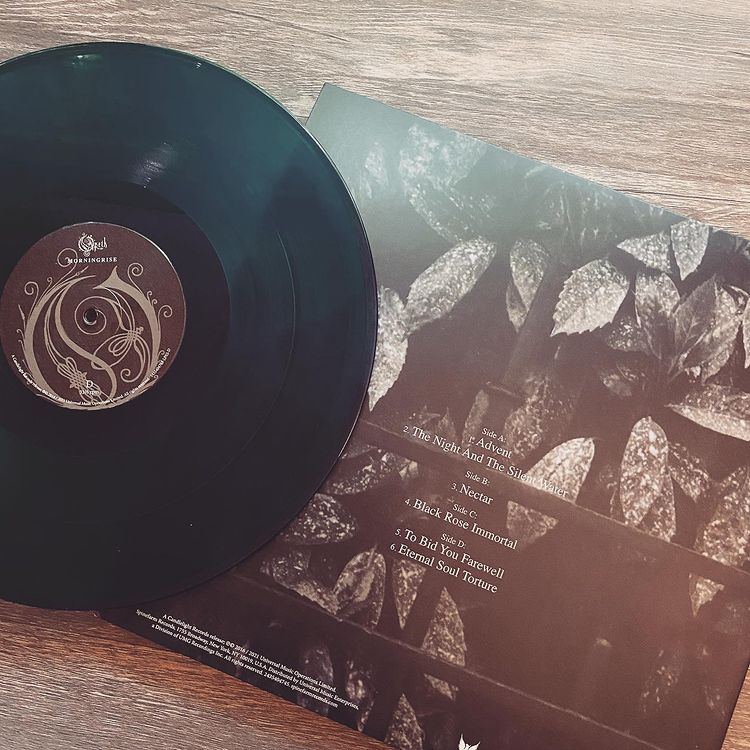 Record Store Day 2021 Exclusive Blue vinyl
Spinefarm / Candlelight
This new pressing of Opeth's 1996 sophomore release was the big one I needed to get during the first of two RSD drops this year. Yes, loads of people were excited about the long awaited repress of Linkin Park's Meteora, but I happened upon a copy of that years ago at a random Hot Topic when traveling. I hadn't owned any Opeth yet, and between the Morningrise RSD title and the upcoming anniversary repress of Blackwater Park, I'm ready to play catch up on the Opeth albums that matter.
As you could tell from this article's introduction, you know that this isn't my first Record Store Day. I live in a rural area, and am friendly with the staff of my local record store, who are happy to take requests and make orders based on what I'm looking for when the annual RSD list drops. That's no guarantee, of course, but it's a privilege I try to take advantage of and share with others, as I had a couple of albums I had ordered for a friend of the site that I would fight the crowd for on the day of the event: Linkin Park's Meteora and Thrice's To Be Everywhere Is To Be Nowhere.
Perhaps I flew too close to the sun and got too comfortable. I knew going in that there would be two Opeth records, three Linkin Park, and one Thrice. I underestimated the demand for Thrice in a rural Kentucky record store that perhaps would not have carried the title at all had I not requested it, and I rolled in an hour early, decidedly not early enough. Even then, I was tenth in line, and I heard a voice ahead of me say the word "Thrice" and I knew I'd be out of luck. Of course, the record was gone before I could get to it. Fortunately, I was able to secure Opeth and Linkin Park. 2/3 ain't bad.
Let's focus on Morningrise: It's easy to forget how cool early Opeth was given the mid-career peak in the period between Blackwater Park and Ghost Reveries, but Morningrise exists in this very specific space of folk, melodic death metal, and prog that certainly sets the stage for where their sound would develop in the future in a rawer form. It holds up quite well for a death metal record from the mid 90's, when you almost expect things to sound like the bonus demo track "Eternal Soul Torture" which caps off most editions of this release.
The 2xLP translucent turquoise color (advertised as blue on the hype sticker) is completely unrelated to the aesthetic of the album's packaging, sure, but it's a gorgeous color regardless that pops against the monochromatic and bleak album cover. The gatefold feels nice and substantial, with fairly minimal art direction inside; the band's decorative O logo as a backdrop for lyrics and liner notes. The 140 gram vinyl makes it relatively heavy. The price point is pretty steep at $36, which is especially questionable when it was manufactured in Canada, per the sticker on the back. A European import, I'd understand. A minor complaint, I suppose, but the rising cost of vinyl is one that has bothered me in recent years.
The sound of this release is fine. I've had a history of bad luck with dynamic albums, and moments of acoustic guitars and vocals can leave room for noise. That demo track does sound a bit rough, but that's a part of the charm, yeah? Overall, not a bad pressing, and it's always nice to have a piece of metal history on the shelf.
Purchase: Check your local record store | Discogs
-JR