For those in the know, mathgrind weirdos The Central have a knack for, nay, the fucking essence of upending expectations and turning things on their head baked right into their DNA. They just can't seem to help themselves, and it's exactly why I end up in a tizzy every time they announce new material. I've learned to absolve myself of all expectations because whatever dumb shit I fantasize in my head will never even come close to the zagging and zigging The Central will run around my head. That being said, I'm tizzied and beyond stoked that we're able to premiere the lead track from their upcoming record due out August 3, Van Dyke Browne's Crystal. Crank this thing after the jump.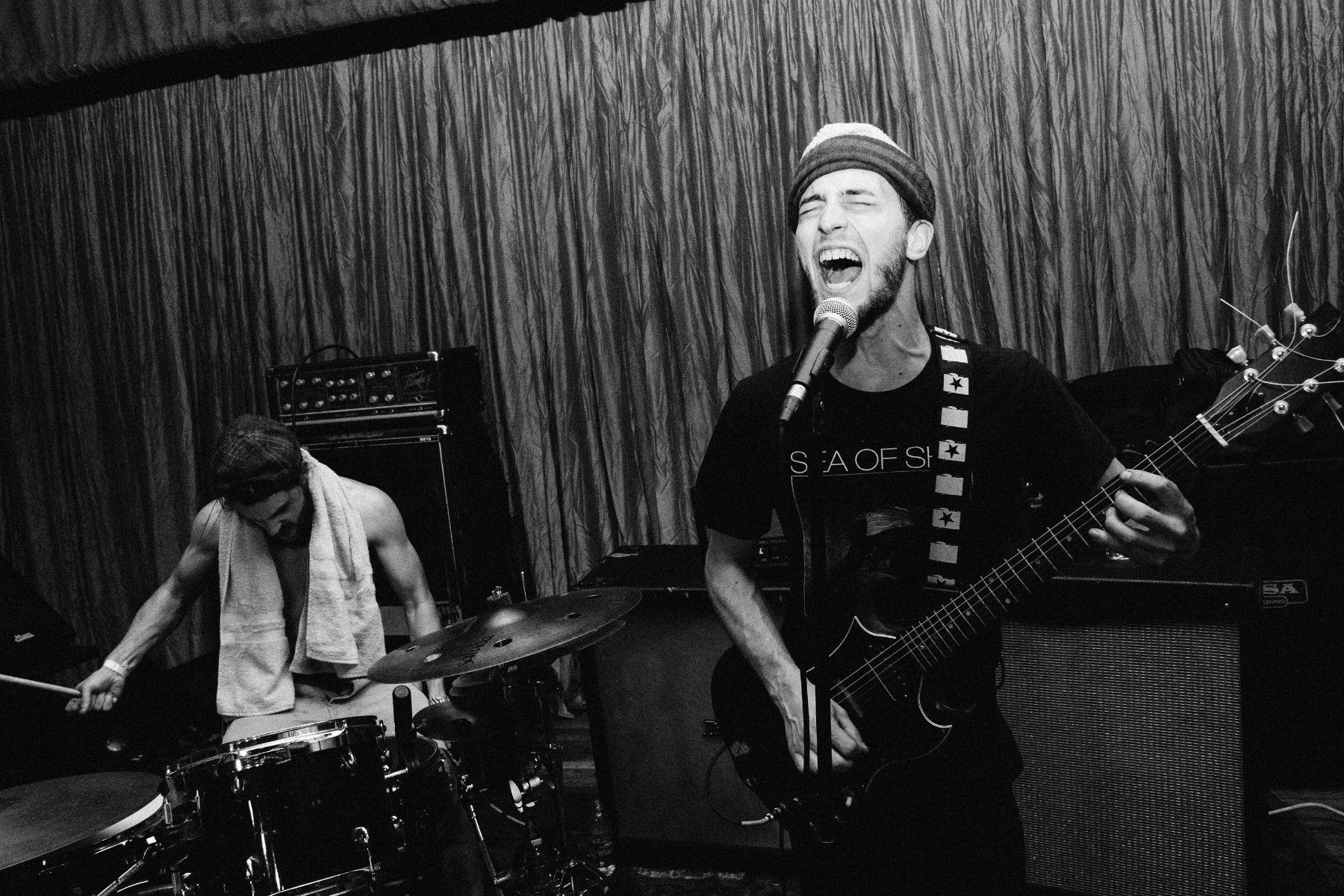 For me, the hallmark of so much great hardcore is the manipulation of tension. The build, that palpable anxiety-building and foreshadowing of a lose-your-shit kind of eruption or release is one of my favorite tropes in all of music. "Browne's Crystal" pushes this idea to the extreme. Kicking down the door with a tension-building stomp with bends that seem to blow off a little steam along the way, the ensuing mania is a rhythmic assault littered with psyche-outs and visceral outbursts. There's a militaristic "Prison Song" sort of stomp that progressively unhinges itself further and further, while carving out niches for some pulverizing shred and signature Central melodies that juxtapose in a very weird – but once you get your sea legs – absolutely addicting kind of way. In this sense, this mercurial Tera Melos-via-System of a Down-by-way-of-Discordance Axis vibe carries throughout the track and informs some of the record (buckle up for this one, homies: it's a ride).


[bandcamp width=100% height=120 track=788694043 size=large bgcol=ffffff linkcol=7137dc tracklist=false artwork=small]
They're violent, erratic, and heady, but not without focus – this thing (and the record at large) has more hooks than your grandpa's tackle box, and you'll come back biting for more because it seems impossible to not be a sucker for this signature blend of frenetic shred. What never ceases to blow my mind though is how consistently they're able to produce fresh, interesting, and fun ways of delivering the blows. At this point, I can't help but feel like we're just snack mice getting toyed around by a cat, like they're delivering the entire thing with a wink and smile that's indistinguishably lighthearted and sadistic. Everything gets pushed to the absurd and self-deconstructs; but "Browne's Crystal" is still snappy, pinpoint, and efficient. What more could you want except more?

Grab a physical copy of Van Dyke Browne's Crystal in person (because you GOTTA catch these dudes live) at any of their upcoming tour dates ahead of the August 3 digital release:

JULY TOUR: (*with EXITS)
7/19 – Minneapolis, MN Hexagon Bar*
7/20 – Madison, WI Mickey's Tavern*
7/21 – Davenport, IA Triple Crown Whisky Bar*
7/23 – Cinncinati, OH Q's Dungeon*
7/24 – Akron, OH The Peach Pit*
7/25 – Colombus, OH Donato's Basement*
7/26 – Baltimore, MD The Sidebar*
7/28 – Buffalo, NY Stamps*
7/31 – Louisville, KY Kaiju
8/3 – Madison, WI Mickey's Tavern