I don't need to remind you that 2019 has already been an exceedingly impressive year for instrumental post-rock and math rock. We're not even fully midway, and I can easily identify a solid dozen or so albums that will be in heavy contention for my personal top 50 of the year, with many of them falling into my top 25 and 10. The post-rock gods continue to giveth, however, and their bounty is plentiful and abundant. Today I come bearing the gift of an entire album in the latest from our friends over at Post. Recordings, CAVALLO, and their debut LP Interstices.
Hailing from Brooklyn, the trio blend a heady mixture of classic cinematic post-rock, aggressively punchy math rock, and noodly prog. It's a combination of sounds that calls to mind the likes of another great post-y trio from this year in Town Portal. CAVALLO don't hit as much on the deep sludge sound as Town Portal do, but they likewise pull a ton of detail and intricacies out of their streamlined trio setup. As you can hear below, Interstices has a ton to offer and is all but guaranteed to get your blood pumping.
Interstices is filled front to back with deeply impressive performances, though it's difficult to get far without taking note of drummer John Hayes, who positively demolishes everything in his sight on these songs. Just listen to labyrinthine opener "Gravity Knife" or the utterly ballistic "Send Me Into The Dark" to hear the full potential of the kind of mammoths guitarist Kyle Hussa-Lietz and bassist Jeff Arancherry are able to construct around Hayes's monster drumwork. "Engine Down" and "Parallel Infinities," meanwhile, are slow-burners that start out as more cinematic in scope and wind up bringing the hammer down by the end in different and deeply satisfying ways.
In addition to the CD digipaks and shirts you can purchase through the band's Bandcamp and their merch provider, the increasingly omnipresent A Thousand Arms, the band will also be independently selling some utterly gorgeous vinyl of Interstices, which you can get a preview of below as well as some additional info.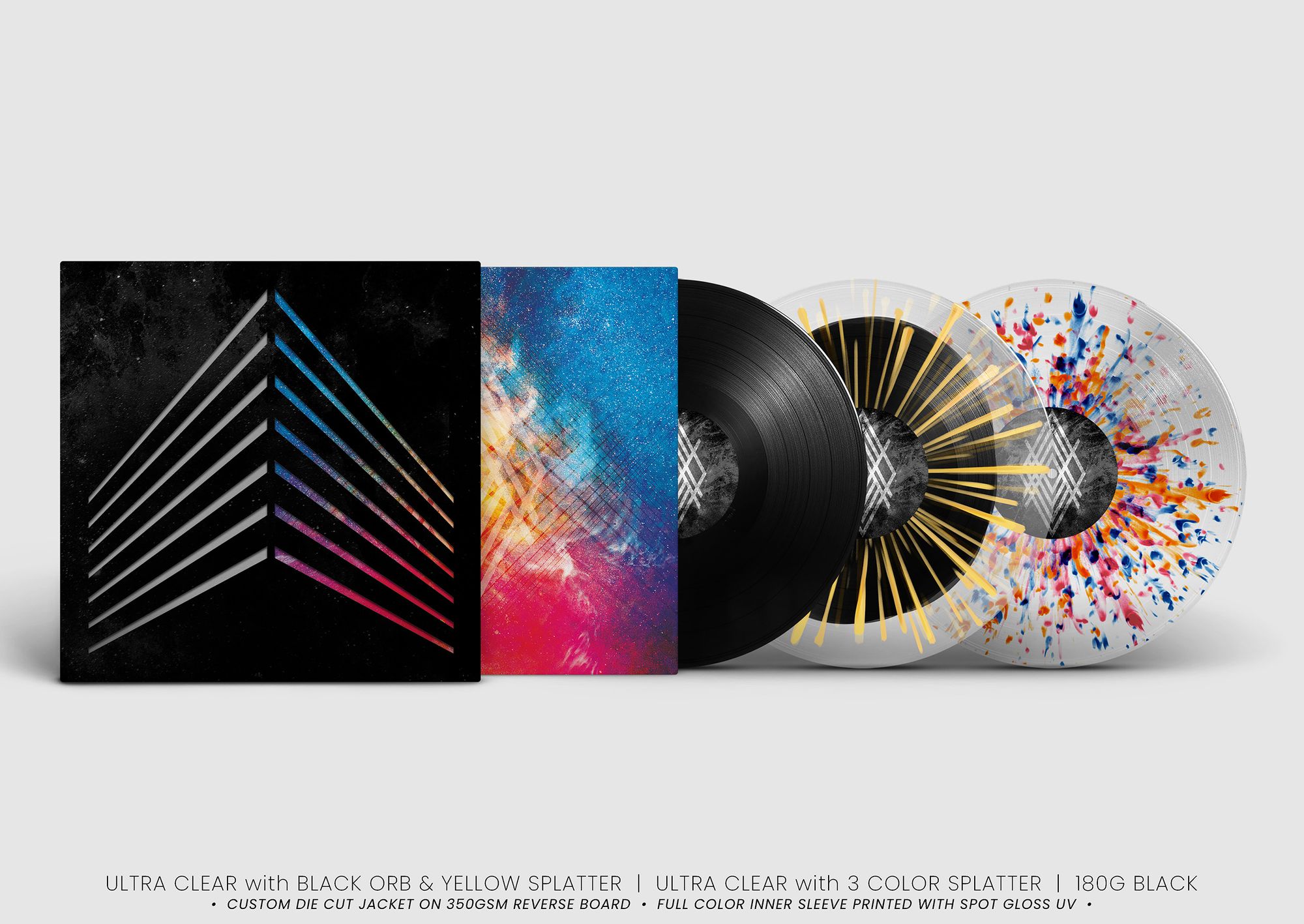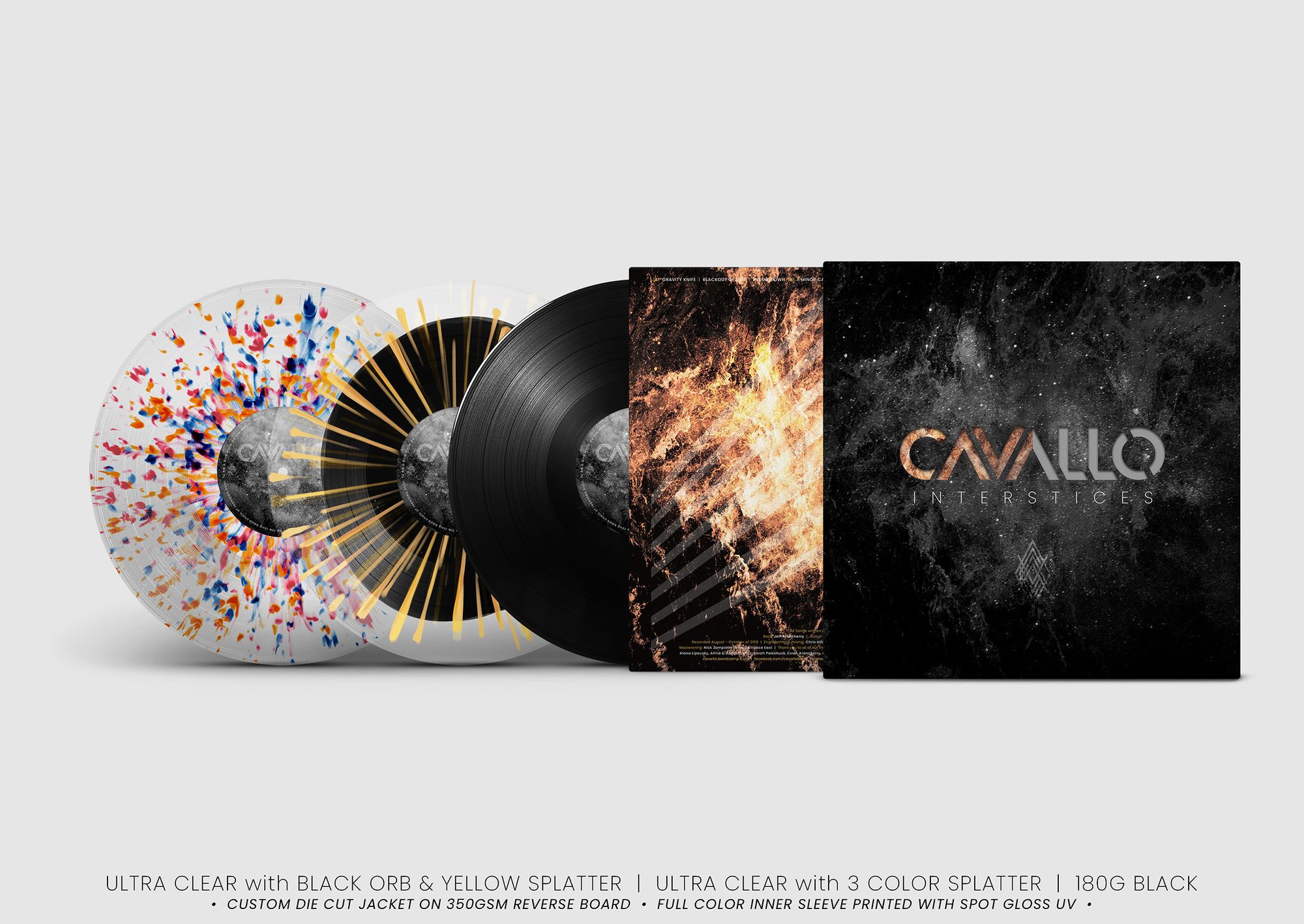 Limited pressing of 300.
100 Heavy (180G) Black
100 Ultra Clear with 3 Color Splatter
100 Ultra Clear with Black Orb and Yellow Splatter
Custom die cut outer jacket on reverse board.
Full color inner sleeve is full color with spot UV printing on both sides.
I don't even collect vinyl, but stuff like this makes me want to start because these designs are out of this world. Anyway, whether you buy physical or stick to digital, make sure to support these guys when Interstices comes out this Friday, June 14. You can purchase all of this at CAVALLO's Bandcamp. Meanwhile, prepare yourselves for plenty of more post-y goodness throughout this week. It's gonna be a good one!