10 years after the release of their debut album, symphonic death metallers Fleshgod Apocalypse are back with Veleno, their fifth full-length. The veterans have done a lot in that time, from the technical death metal of Oracles and Mafia, to the over-the-top insanity of Agony, and most recently to the finely balanced symphonic death metal of King. With such a smorgasbord of stylings rotating around a uniquely Fleshgod core, it begged the question of which direction Veleno would take. Adding to this curiosity was two key lineup changes prior to recording, with guitarists/vocalists Cristiano Trionfera and Tommaso Riccardi both departing the band due to personal reasons. Well, fans of the band needn't fear because these maestros have delivered another strong entry in their increasingly impressive catalogue.
From the first moments of opening track "Fury" we encounter many of the record's most striking aspects, with many of our questions immediately laid to rest. The track kicks off with a bang, blast beats, fast riffs and menacing piano bursting onto the scene and announcing that Fleshgod Apocalypse is back. No orchestral intro track, no subtle build-up, just pedal-to-the-floor from the outset. The past three years have been a long wait and they're in no mood to waste time. We soon learn that the songwriting and production are much like that of King. The consistency is remarkable, to the point that one would barely have known of the lineup changes if they hadn't been informed of them.
This should come as no surprise given that the inimitable Francesco Paoli is still behind the reigns. The guy is an absolute madman. He founded the band as lead vocalist/guitarist, before switching to drums while continuing to serve as the primary songwriter, and now he's switched back into his original role. He is Fleshgod, so as long as he's at the helm we can expect them to retain their core identity: hard-hitting riffs, pummelling blasts, neoclassical solos, and bombastic orchestrations.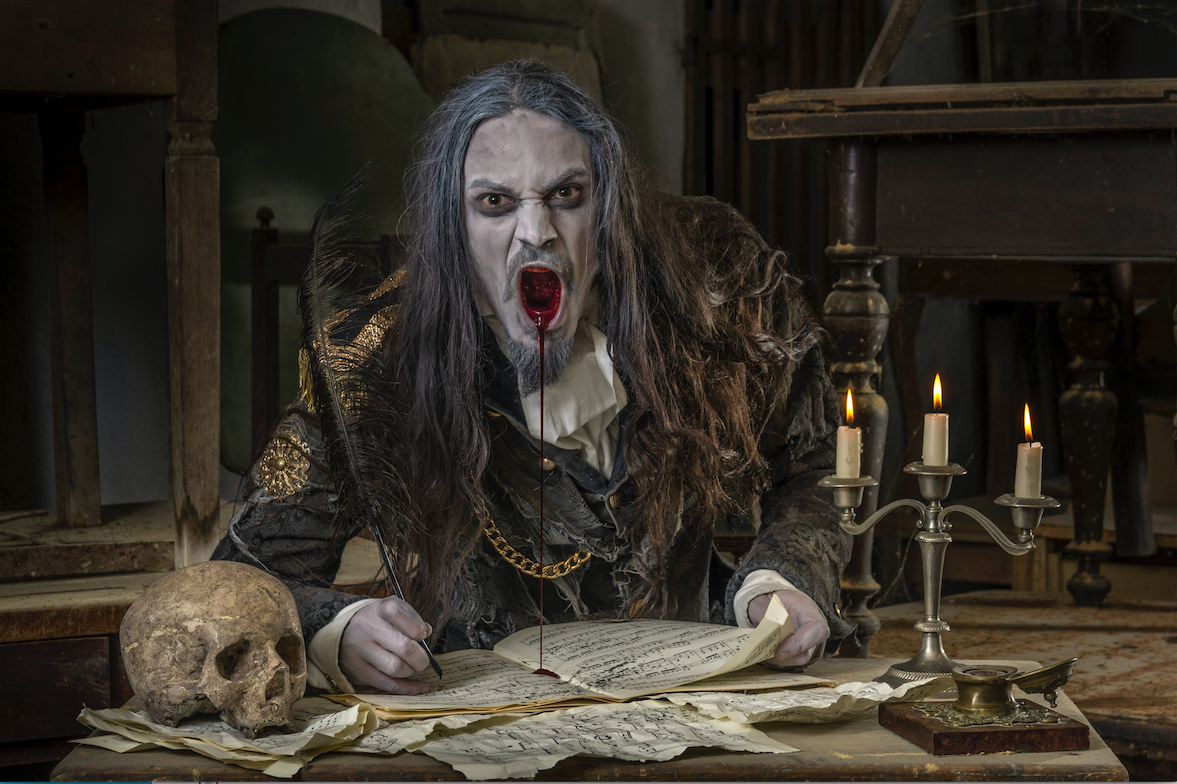 Fleshgod are certainly a band for whom the production plays just as important a role as the songwriting in shaping their aesthetic. Much like its predecessor, Veleno strikes the finely poised balance between their metallic brutality and their orchestral grandiosity. It allows both aspects of their identity to shine and, whilst it may not hit quite as hard as Oracles or Agony did, good luck trying to convince someone that songs like "Sugar" aren't heavy enough. The production allows the death metal to be as heavy as it needs to be without consigning the classical and orchestral components to a bit-part role. Fleshgod Apocalypse needs both. They are both.
So ok, we've learned that Veleno follows in King's footsteps – but what exactly can we look forward to? Thankfully, each song has plenty to offer. "Fury" neatly balances the two sides of their sound whilst powerful choirs add a dramatic touch you didn't know you needed until it was there. "Carnivorous Lamb" has a slightly folk-influenced but nonetheless grandiose orchestral opening with lovely piano lines. "Sugar" is an instant live anthem with crushing grooves and a positively monstrous pre-chorus, whilst "Monnalisa" combines choirs, strings, and an addictive piano motif to form the first ballad of the record.
Despite the record's familiarity, there is still the odd tweak which keeps things fresh. "Absinthe" is decidedly wacky, replete with crazed vocals and even male clean vocals in the bridge, whilst "The Day We'll Be Gone" features a duet with Veronica Bordacchini's stunning operatic vocals and mandolin playing a distinctly Italian folk melody. Even still, one wouldn't begrudge a few further changes to the band's template.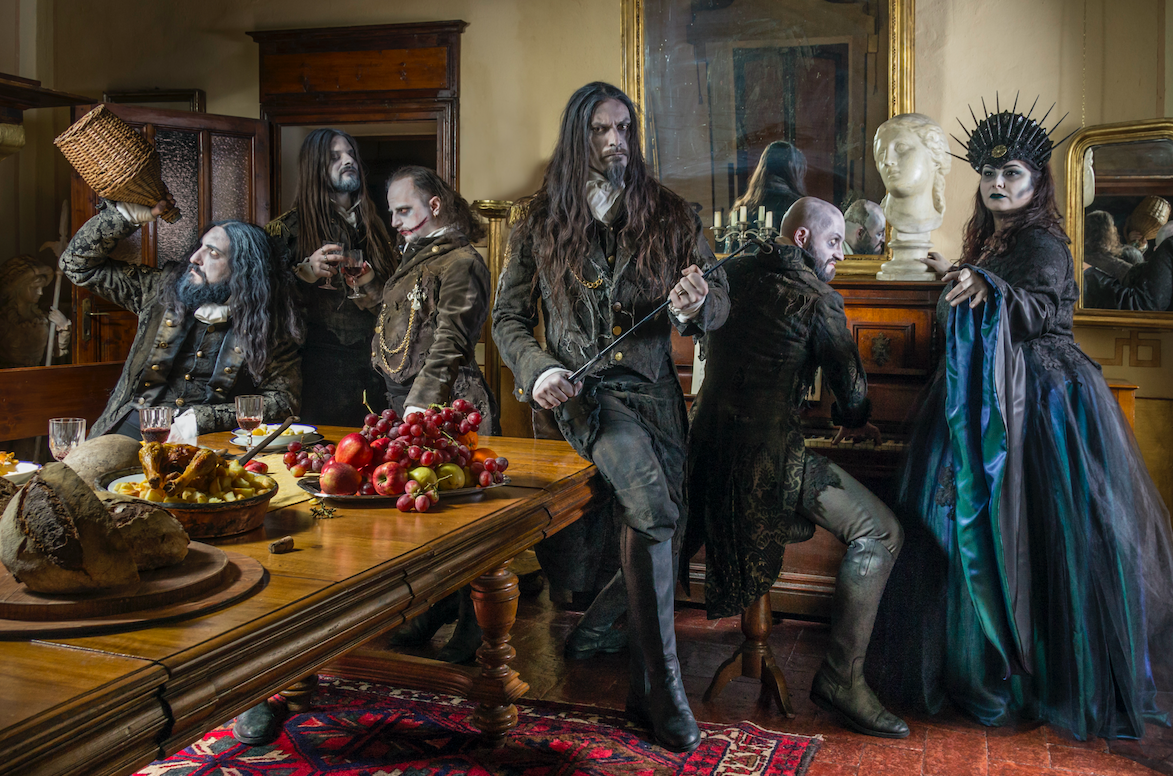 Veleno lays to rest any doubts over Fleshgod Apocalypse's ability to respond to change. Having sifted through a myriad of styles and endured enormous lineup disruptions, Veleno ushers in a period of consistency by following in the footsteps of the fantastic King. Whilst matching its predecessor for quality and perhaps signifying a steady state, one which neatly balances their death metal and classical influences, one hopes that the band will continue to experiment with their sound moving forward. They've transitioned from one genre to another with great success in the past, and it would be a shame to see them recreate their past two records ad nauseam. Nevertheless, for the time being, the consistency is welcomed – particularly when of such quality, and we can't wait to see where they go next.
…
Veleno is available May 24 via Nuclear Blast Records.