The Denver trio Palehorse/Palerider embody the core aesthetics of doomgaze, meticulously crafting sweeping soundscapes ripe with mysticism and guttural power. Layering Brandon Richier's shimmering guitar work and ethereal vocals over the muscular low end provided by bassist David Atkinson and drummer Nate Marcy, they possess the ability to transport listeners to deeper planes of thought while simultaneously creating an utterly crushing undertow. The band achieve a certain balance between the traditional sonic onslaught of the doom genre and something lighter with their swathes of dreamlike backdrops.
Their newest EP Fire Gone Out/Haxan sees the band moving forward into new aesthetic territories from their previous work. According to the band, inspired by trips to lonely and forgotten locales in the deserts of Colorado, these songs look at the concept of purgatory and afterlife within the realm of the tangible, seeking to capture the essence of being a ghost tied to the Earth. This shift in perspective clearly shows on "Fire Gone Out" which is the English translation of the Choctaw word "Keota", the name of a plains town that prospered until the Dust Bowl rendered it uninhabitable. This EP seeks not to traffic in absolutes but to explore the in-between, the grey areas that define so much of the world around us.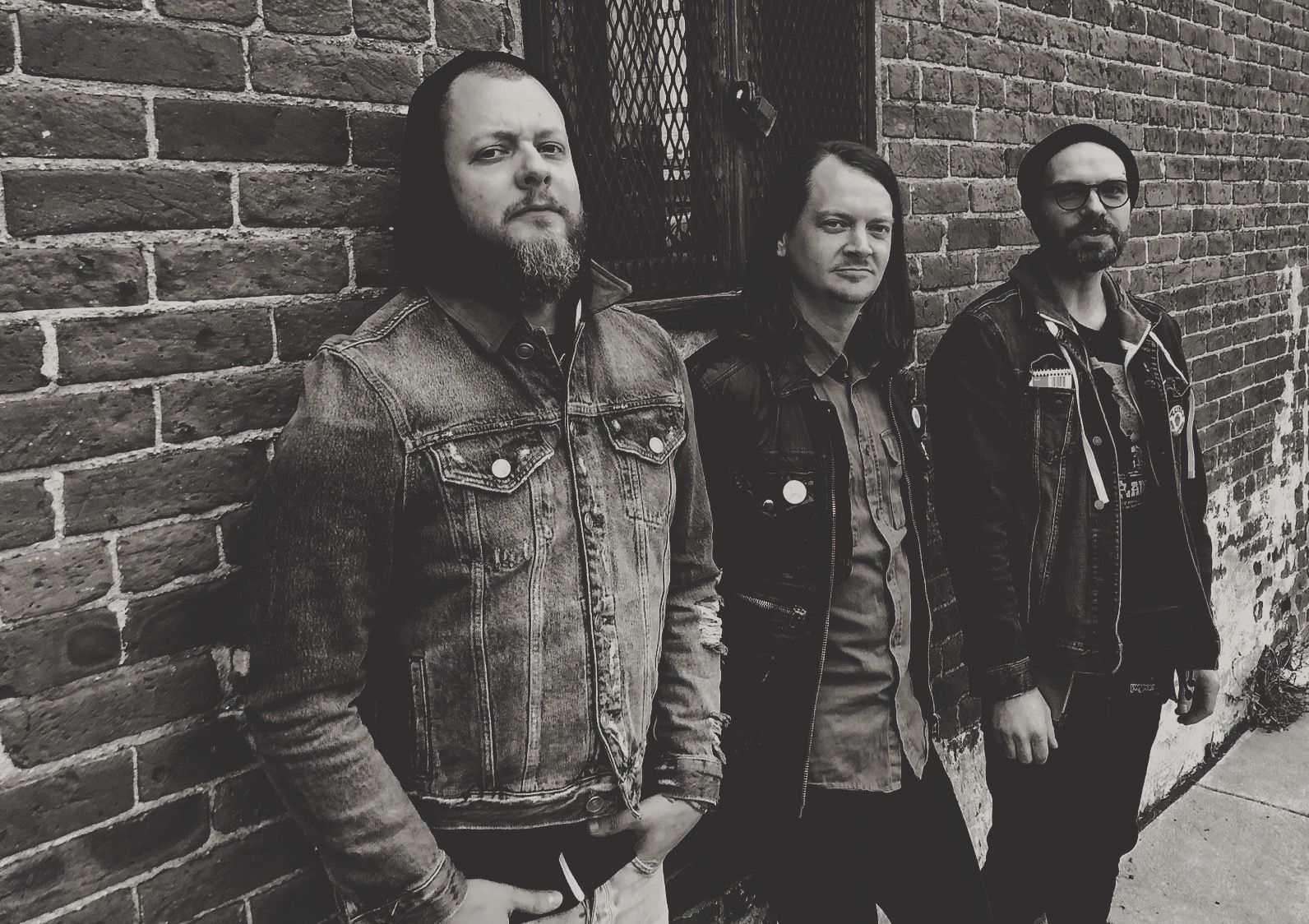 Sonically, this EP builds on many of the textural elements, melodic sensibilities, and patient grooves that made Burial Songs so successful with listeners and an integral addition to the developing doomgaze palette. A new focus that one will find with these two songs is the purposeful shift to a decidedly doomed-Western aesthetic. The record is meant to evoke the contradictory feelings of a desert landscape – beautiful expanse marked by crushing desolation, the lightness of uninhibited breeze clashing against the weight of an oppressive sun. Such is the realm of abounding beauty hard-won: between the cracked earth and the yawning sky, swirling in the dust and reflecting in the shimmering heat, there is Palehorse/Palerider.

One of the elements that listeners can become enamored with on first listen of "Fire Gone Out" here is the manner of balancing the thud and thunder of bands at the forefront of doom such as Elder and Pallbearer while incorporating elements that call back to the darker undertones of Echo and the Bunnymen and Depeche Mode. Palehorse/Palerider don't merely throw their hats into the ring of this growing subgenre. They plant both feet firmly in the middle of it all and announce their presence to what should become a growing legion of fans. This track, and EP, are a can't miss for fans of the doom genre.