Three years removed from their debut album, the curiously named Lazybones Flame Kids are back with more dynamic, melodic post-rock via the single "Greek Fire" off their upcoming album Beyond. The Italian five-piece create wonderfully layered guitar-driven atmospheres that stir emotions through their creative melodies and crescendos.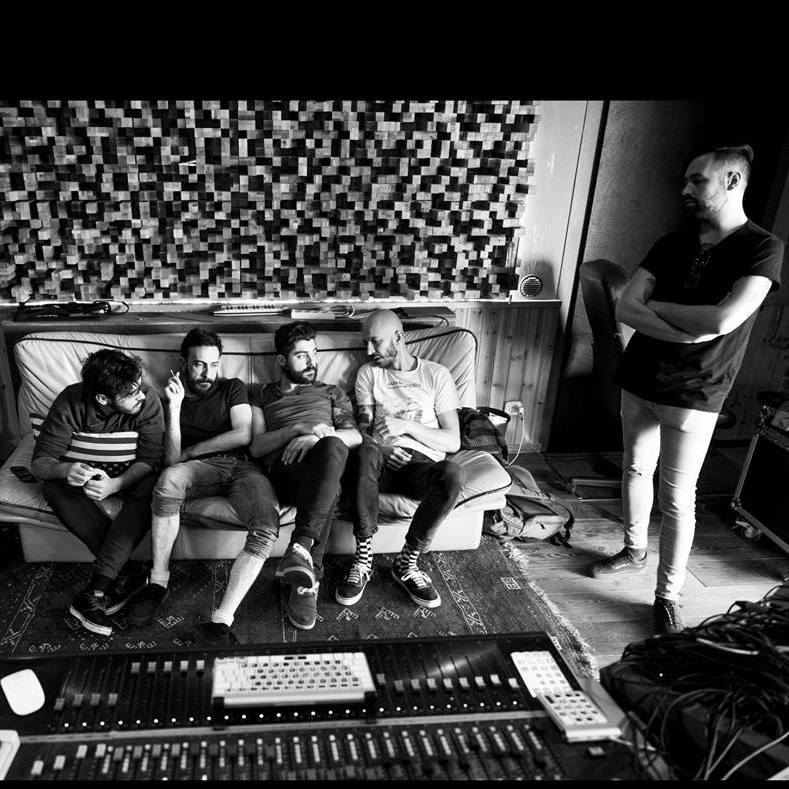 A cathartic energy is on display right from the get go, with distorted guitar, bass and pummeling drums exploding at the first note. This energy builds and releases into a soft American Football type guitar melody that is then picked up by the drums again in the most post-rock of ways.  This track shows an uptick in production quality from their previous release with great clean and distorted guitar tones, and audible bass (a big for me in this genre.)
Their upcoming album Beyond, elegantly put by the band, is about "finding hope in the face of desperation. … We find solace in music that embraces the duality of knowing sadness while gazing sanguine to what rises beyond the horizon." This  ebb and flow of emotions is certainly on display with "Greek Fire". The proficiency and creativity of the guitar-work however is probably what makes this track stand out above the sea of similar Explosions in the Sky meets This Will Destroy You type post-rock for me. The dynamic song-writing never lets anything overstay it's welcome, and leaves you wanting more. Lazybones Flame Kids are band to watch out for this year for rock fans across the board.  

[bandcamp width=350 height=442 track=1732079433 size=large bgcol=ffffff linkcol=e99708 tracklist=false]
You can also stream it now via Spotify.
Beyond is available in full on bandcamp and all major streaming platforms April 19th, 2019.