There is something unique and exciting and important beginning to take shape about an hour outside of Boston in Marlborough, MA. About 18 months ago I began hearing about Five By Two Recordsand a young band called Circus Trees. When I was helping run dunk!usa one of my favorite memories was seeing an entire family watch each performance with a combination of joy and transfixion. There was a husband and wife, as well as five children who appeared to range from between the ages of 10 and 18, each and every one of them just completely engrossed in the music, buying wholesale into everything about the event. What I realized shortly after was that the middle children of the family, sisters Giuliana, Finola and Edmee McCarthy, make up the aforementioned loud, slow sadcore trio, and that their father Robert is the head of Five By Two, which also houses surrogate family member Aaron Garcia's bass-and-drum "sludge-pop" band Pillbook (a band also well-worth looking into). Eldest son Eoghan performs as a musician in his own right, and youngest son Declan acts as a roadie for his siblings musical endeavors. Robert also acts as a promoter for shows in the greater Boston area.
After dunk!usa I began to hear more and more about Circus Trees. They gained some extra notice after Caspian members Philip Jamieson and Erin Burke-Moran made mention of having seen their live performance and fallen in love. When I went to see Caspian open for Minus the Bear on the latter's farewell tour, Erin was wearing a Circus Trees shirt during the performance. It is befitting to see veteran artists who are known (in the area at least) for being hugely supportive of local musicians getting together with a young band that represents absolutely everything one wishes for music to be about. The passion of this entire family, the undying support of the parents, the idea of following your dreams being passed down through generations, the way in which those ideas facilitate an exciting, atypical blossoming in the hearts and minds of children – it's something that we should cherish and use as an example of how to do this music thing right across the board.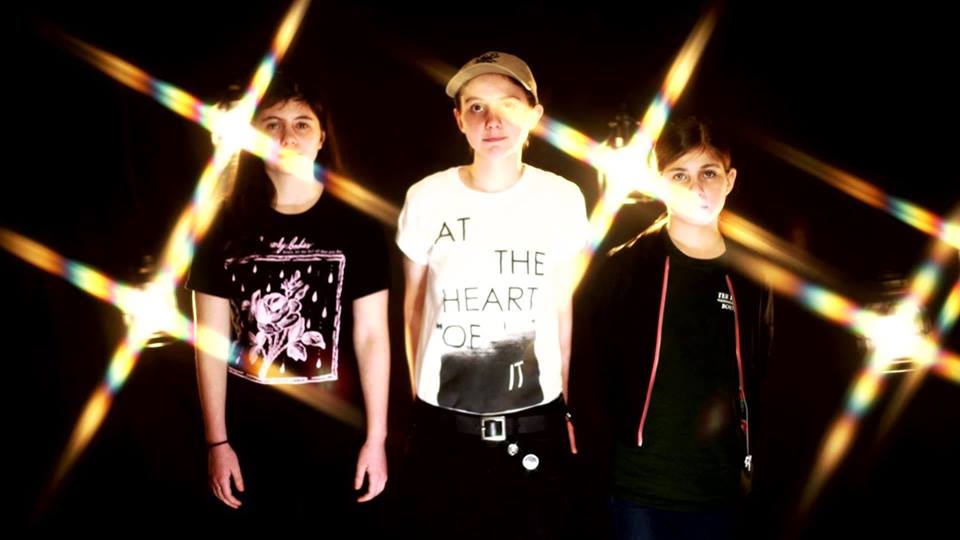 Of course, none of this would matter if there was no substance behind the concept. Thankfully, that's not the case. Sakura, the band's debut EP (they had previously released a handful of singles), shows not only a ton of promise, but also plenty of real-time impressiveness. The band lists inspirations such as Emma Ruth Rundle, O'Brother, Au Revoir, and Julien Baker, which gives a pretty accurate picture of what listeners will discover on the album. It's exactly what it purports to be – slow, sad, and loud. That last point can't be emphasized enough. Circus Trees don't leave any volume on the table. I ended up booking them to play Burlington last June in support of NYC tour package Glass Lungs and U Blue, and they were by far the loudest band in attendance.
For such a youthful group they have very much honed in on their aesthetic. In their bio they proclaim: "our songs are of pain, sadness, loss; our music drones, grinds, floats… Come sit with us, gaze off into nothingness, burn through a day of sadness; we would love nothing more than that. Come, be sad with us." The four tracks on Sakura drip with melancholy and resist the urge to rush excitedly from idea to idea. The band understands their tone and their mood, and they wring it for all it's worth, giving the compositions the necessary room to move languidly through feelings of disquiet, frustration and longing.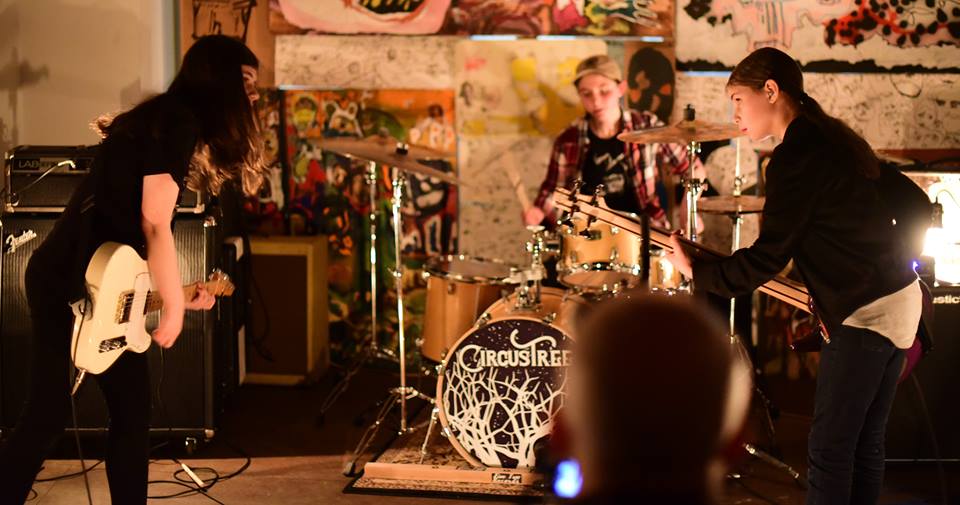 For instance, the payoff in the back half of "Empty Cabinets" is one that is hard-won through restraint and the willingness to allow the time for tensions to mount. On "The Theft," vocalist/guitarist Finola McCarthy begins with a somewhat pensive delivery but over the course of the track her voice shines more and more as she slowly allows herself to let go and belt it out with force and emotion, a theme mimicked by the instrumentation, which picks up volume notch by notch as the song progresses. From the 4-minute mark on this is a stellar example of the band's potential to be impactful, and a clear indicator that they are a growing force to be reckoned with.
You can almost hear the record go through a maturation process as it continues, featuring some truly powerhouse moments like the gut-wrenching guest vocals from At The Heart Of It vocalist (and tireless New Hampshire show promoter) Richie Downs during the climax of "Despondent," or the powerfully cathartic riffing that explodes through the middle of "Carousels." Is it a perfect record? It isn't. There is still plenty of growth that could take place. There are times when Finola seems to be covering a lack of variance in vocal melodies by dragging out her phrasing, and the sisters as a collective would greatly benefit from finding ways to work in varying dynamics, as there is occasionally a sameness to the songs that could be viewed as detrimental.
But on the whole this is a very strong initial outing that is made even more impressive by the fact that it was penned and performed by two high schoolers and a middle schooler. I remember some of my creative endeavors from when I was 15 – in fact, my mom saved them so I could stare at them in abject horror as a 36 year old – and I can firmly state that I was nowhere near being in the league that these three are in currently.
The most important piece here is that the music is extremely worthwhile, and I want to make sure not to lose sight of that. But it would be foolhardy to ignore the peripheral elements – what Circus Trees could and should mean to young people, young women, and families in music is invaluable. They are a lesson in what's possible when you truly nurture your children's passions. This entire family is doing it the right way and deserve every bit of acknowledgment they receive. Seeing the support and adoration they have gotten from other musicians and involved parties in this region is incredibly encouraging. But again, the first thing people should be recognizing is how well this record stands up to its mission statement – it's loud, sad, hard-hitting and genuine. People have been taking these young women very seriously in New England for a while now, and they deserve to see that perspective spread even wider as their career begins to take form.
…
Sakura is out now via Five By Two Records, and is available to purchase on the band's Bandcamp page.