For those who missed our last installment, We post bi-weekly updates covering what the staff at Heavy Blog have been spinning. Given the amount of time we spend on the site telling you about music that doesn't fall neatly into the confines of conventional "metal," it should come as no surprise that many of us on staff have pretty eclectic tastes that range far outside of metal and heavy things. We can't post about all of them at length here, but we can at least let you know what we're actually listening to. For those that would like to participate as well (and please do) can drop a 3×3 in the comments, which can be made with tapmusic.net through your last.fm account, or create it manually with topsters.net. Also, consider these posts open threads to talk about pretty much anything music-related. We love hearing all of your thoughts on this stuff and love being able to nerd out along with all of you.
Scott Murphy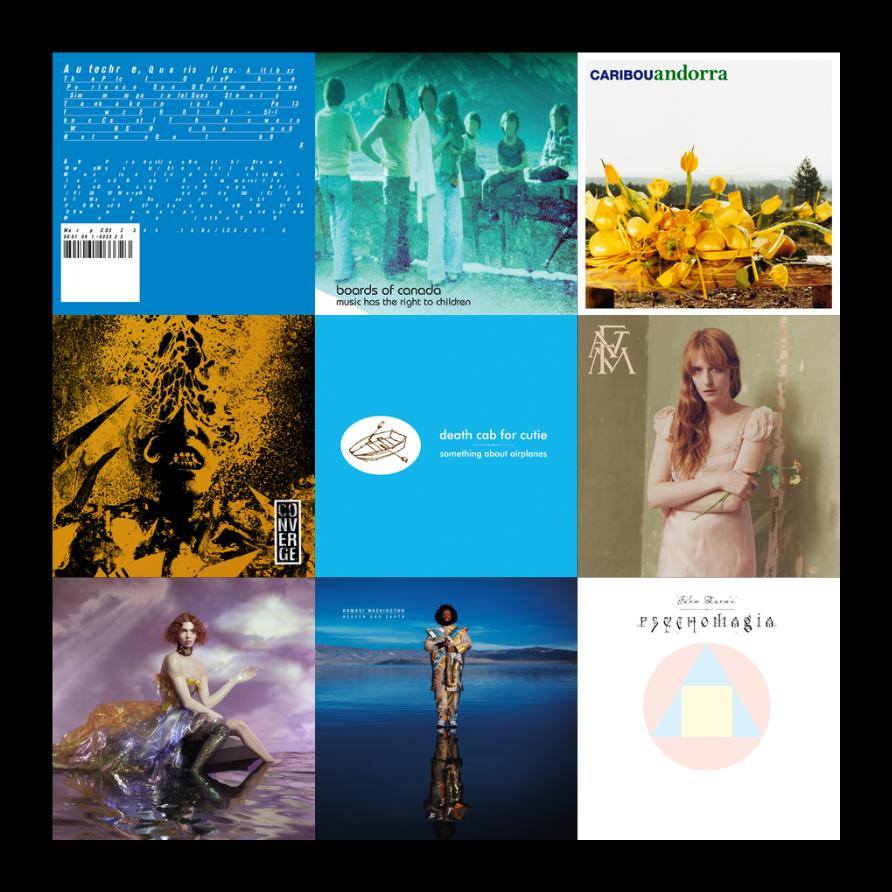 Autechre – Quaristice
Boards of Canada – Music Has the Right to Children
Caribou – Andorra
Converge – Beautiful Ruin
Death Cab for Cutie – Something About Airplanes
Florence + the Machine – High as Hope
Sophie – Oil of Every Pearl's Un-Insides
Kamasi Washington – Heaven & Earth/The Choice
John Zorn – Psychomagia
Jonathan Adams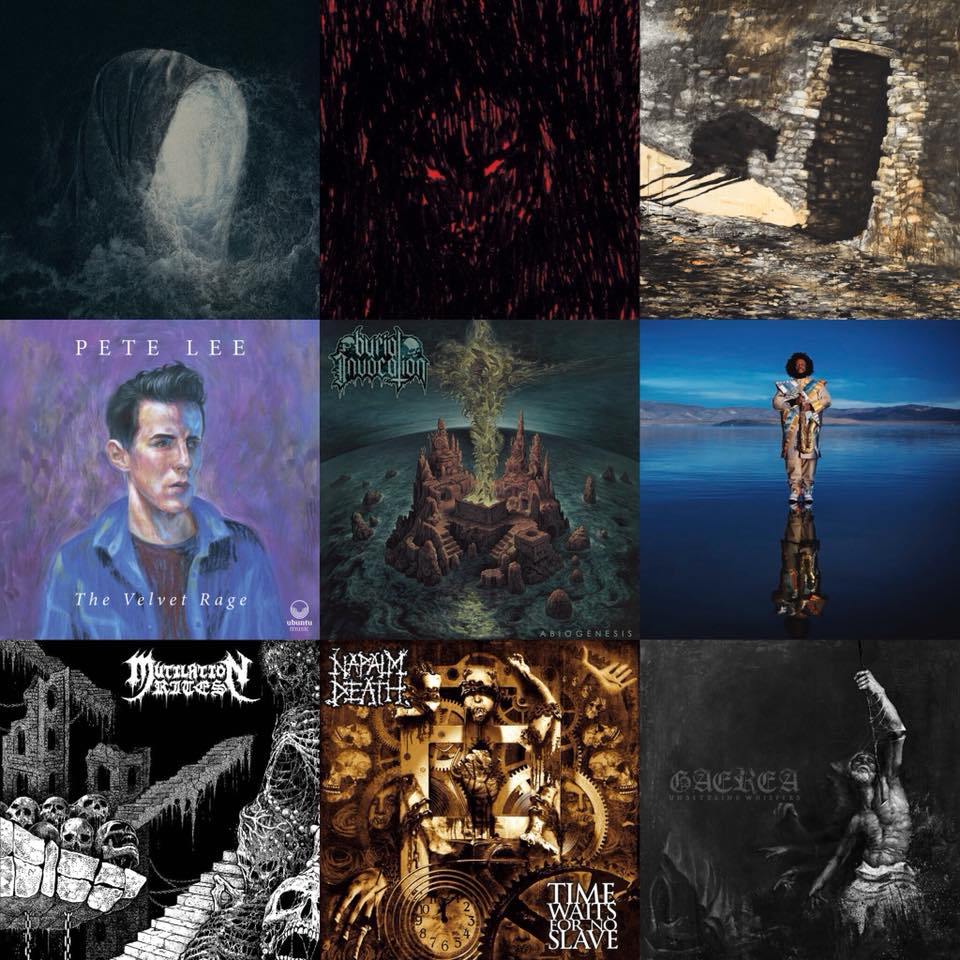 Skeletonwitch – Devouring Radiant Light
DJ Richard – Dies Iræ Xerox
Anicon – Entropy Mantra
Pete Lee – The Velvet Rage
Burial Invocation – Abiogenesis
Kamasi Washington – Heaven and Earth
Mutilation Rites – Chasm
Napalm Death – Time Waits for No Slave
Gaerea – Unsettling Whispers
Joshua Bulleid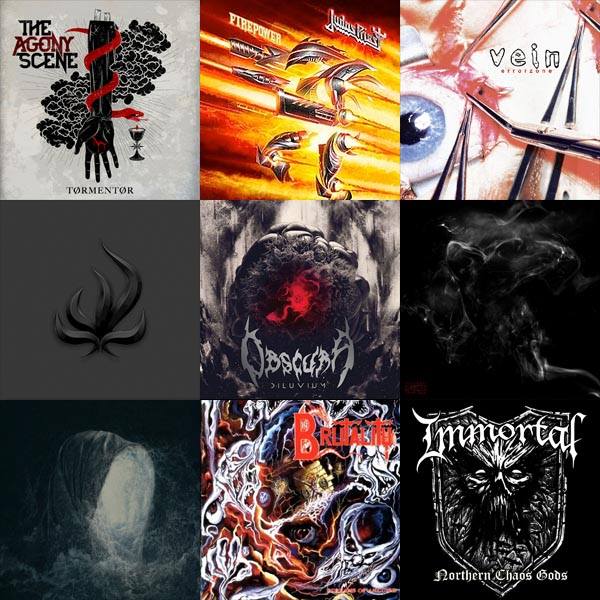 The Agony Scene – Tormentor
Judas Priest – Firepower
Vein – Errorzone
Bury Tomorrow – Black Flame
Obscura – Diluvium
Code Orange – The Hurt Will Go On
Skeletonwitch – Devouring Radiant Light
Brutality – Screams of Anguish
Immortal – Northern Chaos Gods
Pete Williams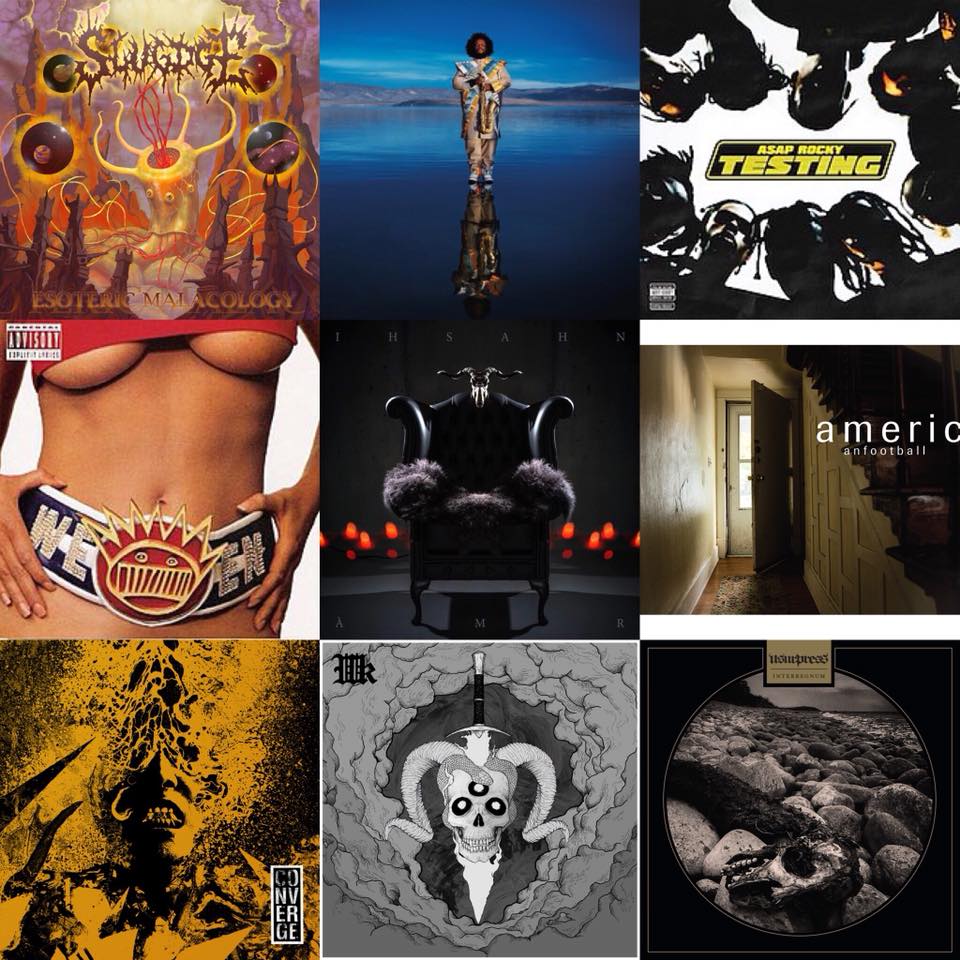 Slugdge-Esoteric Malacology
Kamasi Washington-Heaven and Earth
A$AP Rocky-Testing
Ween-Chocolate and Cheese
Ihsahn-Ámr
American Football-LP2
Converge-Beautiful Ruin
Wolf King-Loyal to the Soil
Usurpress-Interregnum
Simon Handmaker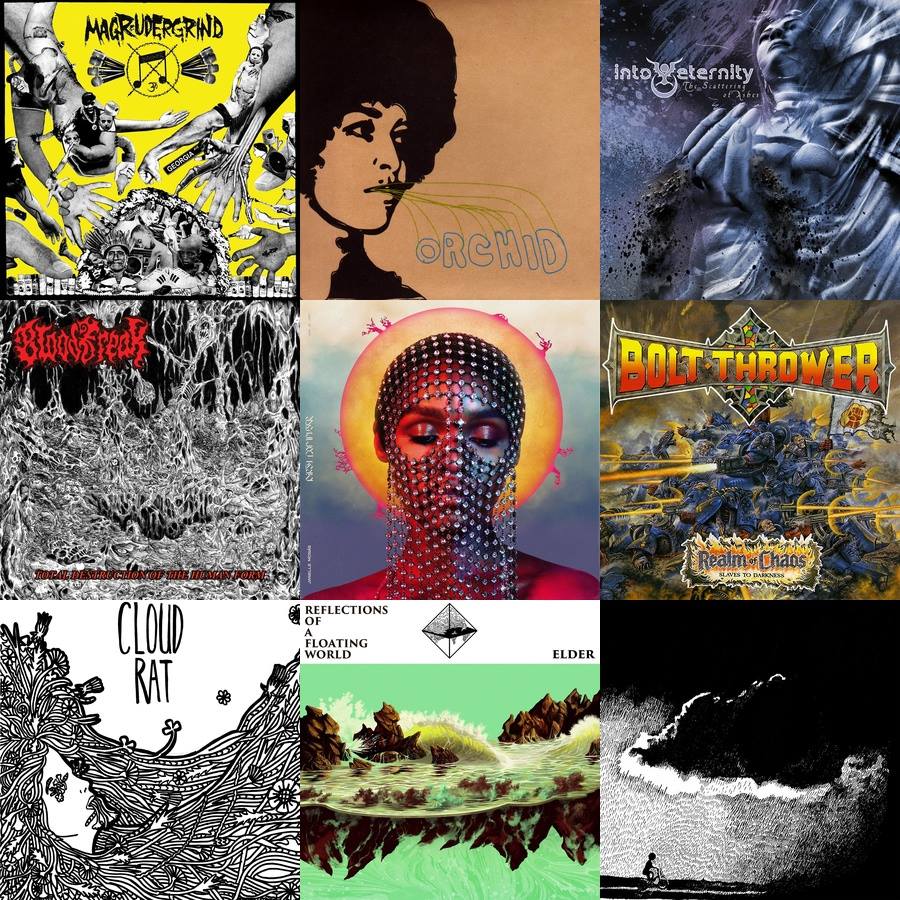 Magrudergrind – s/t
Orchid – Gatefold
Into Eternity – The Scattering of Ashes
Blood Freak – Total Destruction of the Human Form
Janelle Monae – Dirty Computer
Bolt Thrower – Realm of Chaos (Slaves to Darkness)
Cloud Rat – s/t
Elder – Reflections of a Floating World
Touche Amore – to the beat of a dead horse.
Lincoln Jones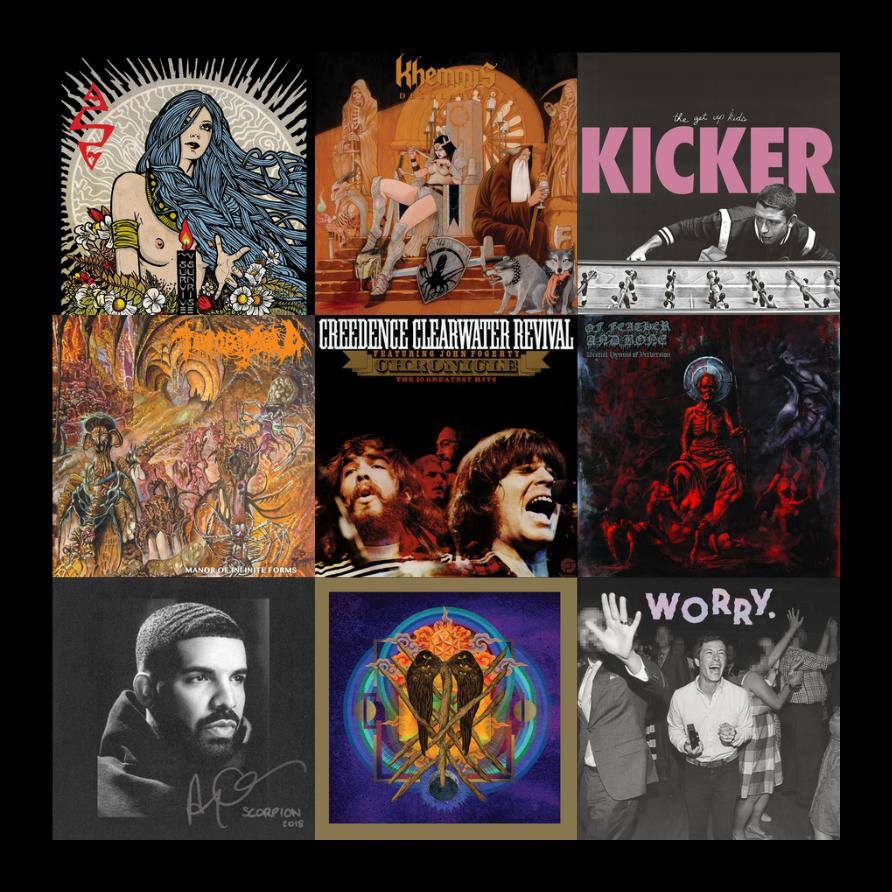 SG- Survive Sunrise
Khemmis – Desolation
The Get Up Kids – Kicker
Tomb Mold – Manor of Infinite Forms
Creedence Clearwater Revival – Chronicle, Vol. 1
Of Feather and Bone – Bestial Hymns of Perversion
Drake – Scorpion
Yob – Our Raw Heart
Jeff Rosenstock – Worry.
Jordan Jerabek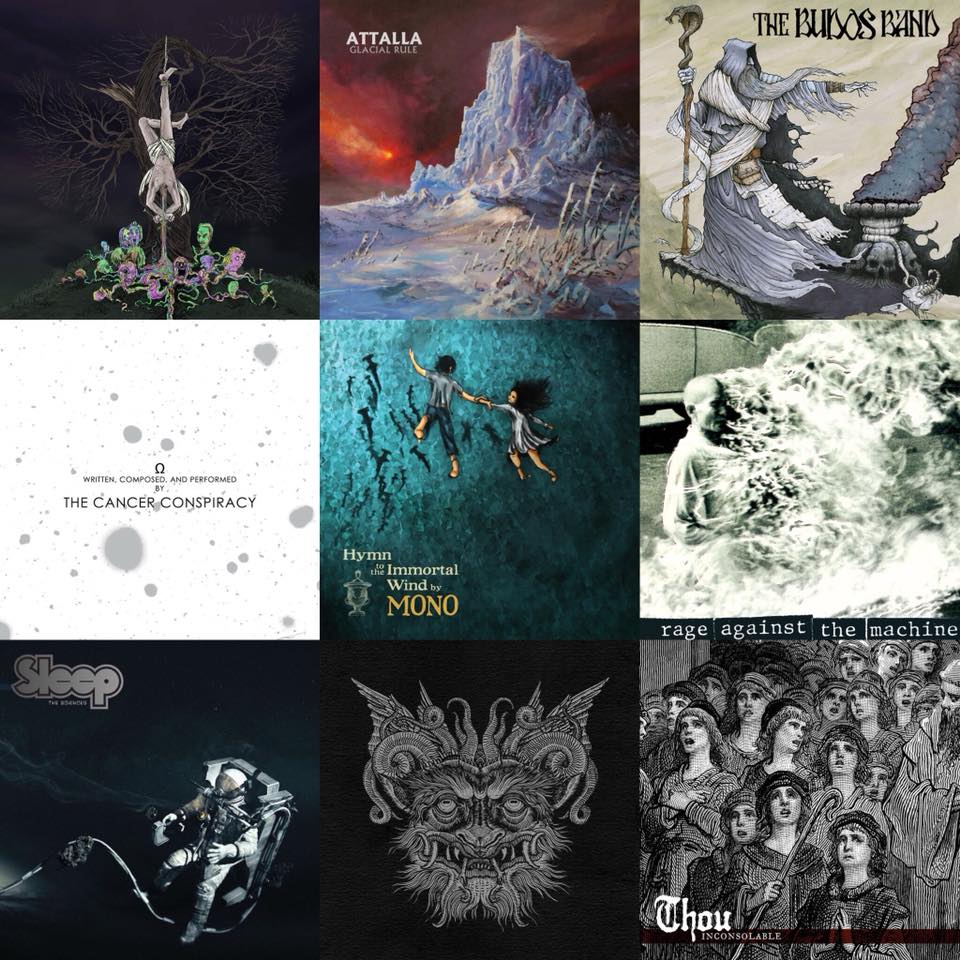 Antisoph – s/t
Attalla – Glacial Rule
The Budos Band – Burnt Offering
The Cancer Conspiracy – Ω
Mono – Hymn to the Immortal Wind
Rage Against the Machine – s/t
Sleep – The Sciences
Slidhr – The Futile Fires of Man
Thou – Inconsolable