Ken Sorceron has never been content with just sitting still. The Phoenix to Olympia transplant is the only remaining founding member of black metal act Abigail Williams, and is prolific in not just the USBM scene, but a prominent figure in underground and extreme music at large in recent years thanks to frequent collaboration with Finnish record label Blood Music as their go-to mastering engineer — with credits on releases from Emperor, Cloudkicker, and Perturbator alike — as well as serving time in acts such as Aborted and Lord Mantis.
However, Sorceron's primary artistic vehicle has always been as the frontman and guitarist for Abigail Williams, whose discography is a constantly evolving amalgam of all things black metal. Early releases took the form of Symphonic Black Metal as it descends from Emperor's influence. 2012's Becoming was a major shake-up, making nods to the atmospheric and post-black metal scene, particularly drawing comparisons to the likes of Wolves in the Throne Room. Last year's effort The Accuser continued the trend of bucking expectations and taking on the gritty contemporary USBM black metal style informed by the likes of Leviathan.
If Sorceron has established anything with his time in Abigail Williams, is that he's capable of anything. With this in mind, Sorceron's announcement last week of a new project borrowing the name The Accuser has understandably raised some questions about where this project stands in relation to Abigail Williams, as well as what that means for Sorceron going forward.
"I wouldn't call it a split path," explains Sorceron. "The Accuser is another entity and it just happens to have the name of one of my albums, which is okay, since it was my album. I remember when I named the album thinking it would be a good name for a band and I pretty much decided right then that I would get to work on that."
"Really more than anything this is giving me another musical outlet. With Abigail Williams I always feel like exploring new territory and experimenting with new sounds and if we released music as often as we wanted to then people would be even more confused than they already are when we release something."
The announcement of the project — also featuring drummer Mike Heller of Fear Factory and Malignancy fame — came with a cut of new music, which spirals further down the rabbit hole that The Accuser uncovered. Dark and psychedelic, the untitled demo sets the tone for the full-length due out later this year on Blood Music. Given Sorceron's track record, it wouldn't take much in the way of mental gymnastics to imagine this as the next big evolutionary step for Abigail Williams. So why carve out space for both to work in parallel?
This confusion isn't lost on Sorceron, who notes that there are bound to be some similarities.
"I'm writing the music for both of them, but that's about it," Sorceron speaks of the inevitability. While the synonymous record will likely share some of the same atmospheric and production cues, Sorceron relates that the new project will feature some added nuance that will prove its worth to audiences as a standalone outlet.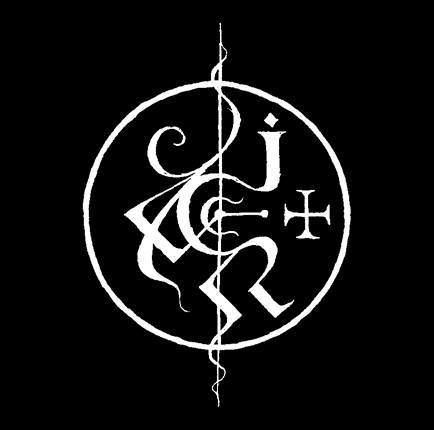 "The songs are much faster and the drumming is much more intricate, same with some of the guitar stuff. Musically, it's got its own thing going. The Accuser as a band doesn't even sound totally like [the Abigail Williams album] to me. I think once The Accuser full length is out, the differences will be more obvious to people."
But as one door opens, another closes; as word of The Accuser gains traction, Sorceron has put a nail in the coffin of previously announced "supergroup" Missing. Said to be featuring Sorceron, Jeff Wilson (Wolvhammer, ex-Nachtmystium), and Charlie Fell (Cobalt, ex-Lord Mantis), word about the project fizzled out into nothing in the past year. As it turns out, plans fell through.
"Jeff Wilson and myself parted ways from working with Charlie Fell. No ill will towards Charlie, we lived as brothers for some years but sometimes things happen that compromise the working relationship and general friendship and you need at least a break from working with people. I don't want to air out any drama to the public, not really my style."
Still, Sorceron remains as busy as ever, with continued mastering work as well as involvement in a number of other projects. He is involved in the Jeff Wilson and Stavros Giannopoulos (The Atlas Moth) project Chrome Waves as well as a mysterious death metal project with "an old friend."
"I'm excited, but that's for the future and it will probably take a while to reach the public since we both have busy schedules," Sorceron adds.
"I have some other recording projects I work on in my free time and hopefully I'll get enough time to put them out in the near future as well. Since 2012, I tend to not put something out until I'm really satisfied with it and I always find something wrong so releasing material is kind of hard for me."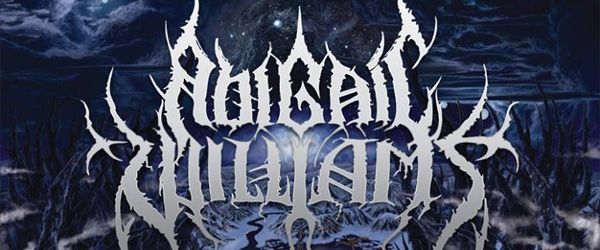 With his hands full with so many projects on the horizon, it's no wonder that he's taking the rare opportunity to look back. As the 10-year anniversary of Abigail Williams' first EP Legend rolls around this year, Sorceron & Co will be hitting the road this May to play a set of tracks from Legend and debut full-length In The Shadow Of A Thousand Suns.
"I always said we won't play that old material until I feel like it or have an interest in it again. The time came when I thought I wouldn't mind playing some of those songs at least on one tour and it just happened to be around the 10 year mark for Legend, so it made sense to me. Of course those songs will be slightly new renditions and will be played more the way I wish they were recorded, which makes it at least still exciting for me. It's also an excuse to practice guitar a lot more because some of those songs were somewhat challenging compared to our newer stuff."

Dates for the trek are available below:
5/21 | Fort Worth, TX @ Fort Worth Metal Fest
5/22 | San Antonio, TX @ Korova
5/23 | Houston, TX @ Walters
5/24 | Austin, TX @ Dirty Dog Bar
5/25 | Oklahoma City, OK @ Thunder Alley
5/26 | St. Louis, MO @ Fubar
5/27 | Crest Hill, IL @ Bada Brew
5/28 | Howell, MI @ Bled Fest
5/29 | Louisville, KY @ Diamond Pub Concert Hall
5/30 | Atlanta, GA @ The Earl
5/31 | Pensacola, FL @ The Handlebar
6/01 | New Orleans, LA @ Siberia
So with Abigail Williams taking a quick detour to their early material, and The Accuser headed for a clear departure from the evolution of Abigail Williams, what space does this leave for Sorceron to explore with his flagship act going forward?
"I have an idea of what the next Abigail Williams record will sound like, but I don't want to say anything about it until its done because it can always change until the minute it's turned in."
Rest assured, it's bound to be an adventurous leap into newer territory.
The Accuser's debut album will see release later this year via Blood Music. Follow the band on Facebook for more information as it comes in.