For those who missed our
last installment
, We post biweekly updates covering what the staff at Heavy Blog have been spinning. Given the amount of time we spend on the site telling you about music that does not fall neatly into the confines of conventional "metal," it should come as no surprise that many of us on staff have pretty eclectic tastes that range far outside of metal and heavy things. We can't post about all of them at length here, but we can at least let you know what we're actually listening to.
For those that would like to participate as well (and please do) can drop a 3X3 in the comments, which can be made with
tapmusic.net
through your
last.fm
account, or create it manually with
topsters.net
. Also, consider these posts open threads to talk about pretty much anything music-related. We love hearing all of your thoughts on this stuff and love being able to nerd out along with all of you.
Head past the jump to see which receiving regular rotation on our headphones, stereos and turntables:
Andrew Westlake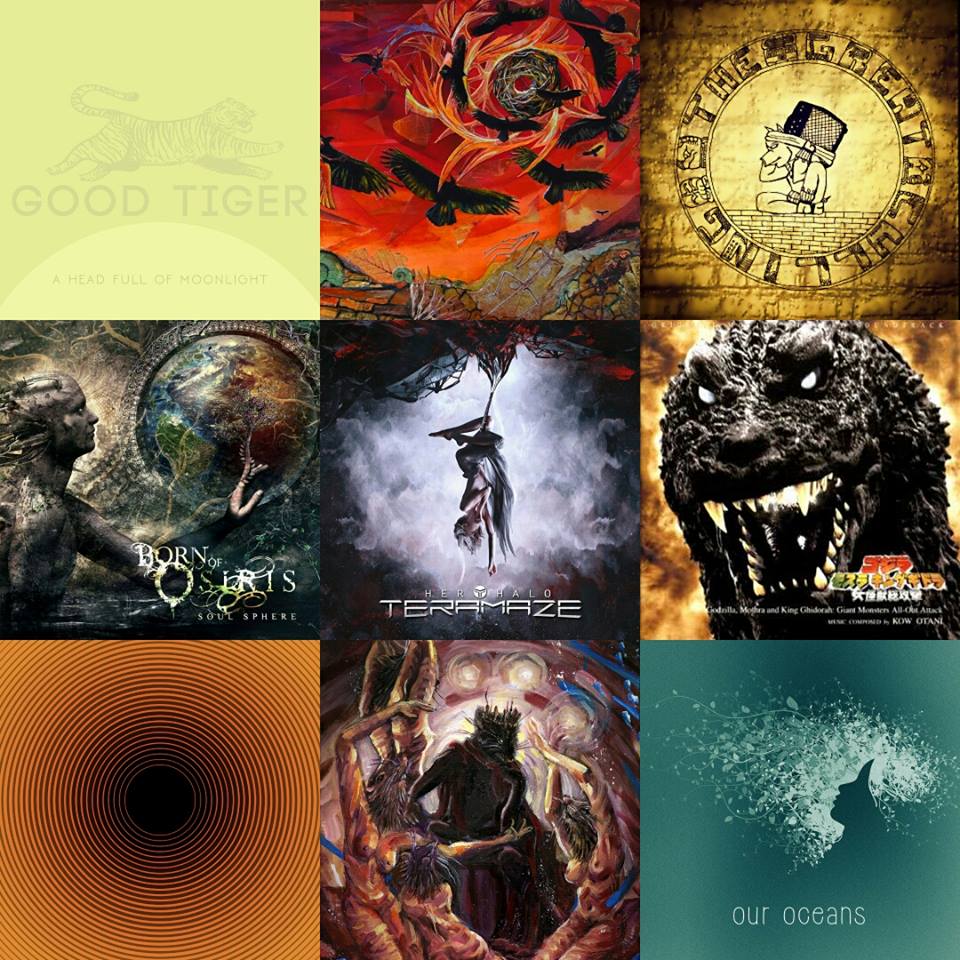 Good Tiger – A Head Full of Moonlight
Intronaut – The Direction of Last Things
Mabachus – The Great Culling
Born of Osiris – Soul Sphere
Teramaze – Her Halo
Godzilla, Mothra, & King Ghidorah: Giant Monsters All-Out Attack (OST)
Frontierer – Orange Mathematics
The Mire – Vice Regalia
Our Oceans – S/T
Colin Kauffman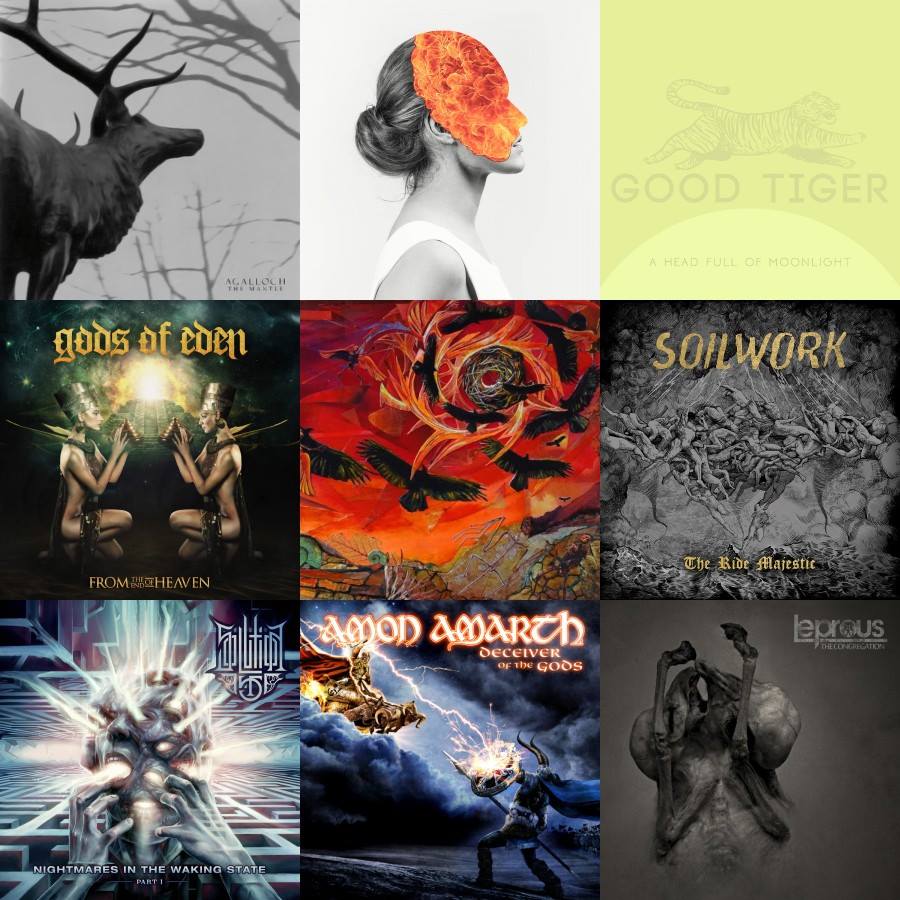 Agalloch-The Mantle
Agent Fresco-Destrier
Good Tiger-A Head Full of Moonlight
Gods of Eden-From the End of Heaven
Intronaut-The Direction of Last Things
Soilwork-The Ride Majestic
Solution .45-Nightmares in the Waking State pt 1
Amon Amarth-Deceiver of the Gods
Leprous-The Congregation
Dave Tremblay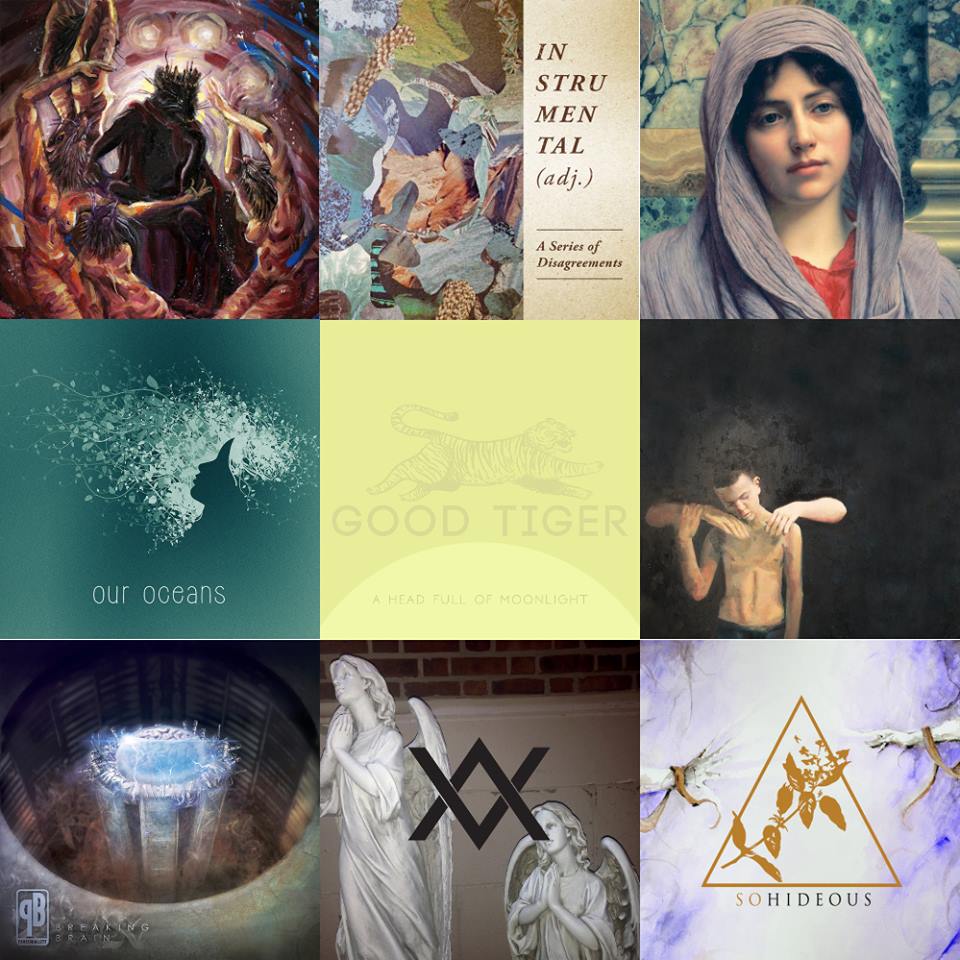 The Mire – Vice Regalia
Instrumental adj – A Series of Disagreements
Spectral Lore – Gnosis
Our Oceans – Our Ocenas
Good Tiger – A Head Full of Moonlight
Delvoid – Serene
Panzerballett – Breaking Brain
Liturgy – The Ark Work
So Hideous – Laurestine
David Aleksov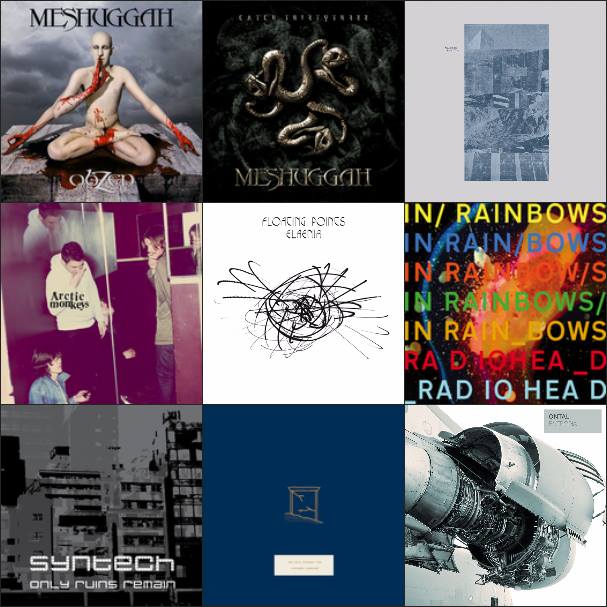 Meshuggah – obZen
Meshuggah – Catch Thirtythree
Abdulla Rashim – A Shell Of Speed
Arctic Monkeys – Humbug
Floating Points – Elaenia
Radiohead – In Rainbows
Syntech – Only Ruins Remain
This Will Destroy You – Another Language
Ontal – Entropia
Eden Kupermintz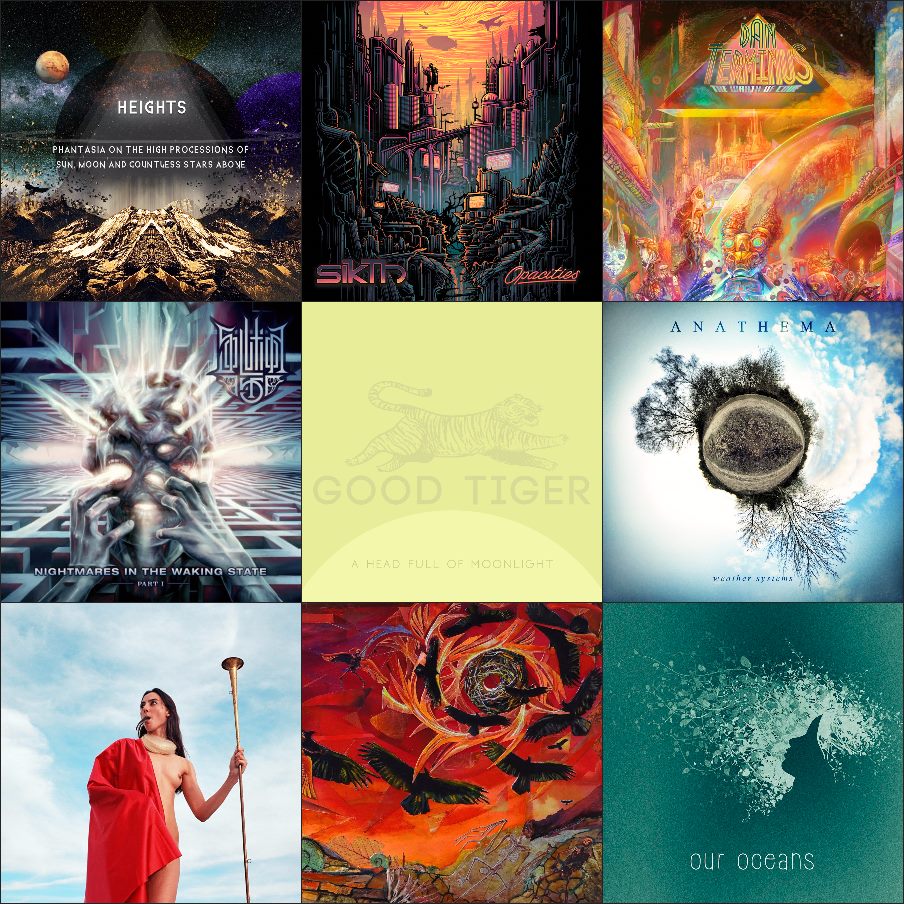 Heights – Phantasia On the High Processions of Sun, Moon and Countless Stars above
sikTh – Opacities
Dan Terminus – The Wrath of Code
Solution .45 – Nightmares in the Waking State
Good Tiger – A Head Full of Moonlight
Anathema – Weather Systems
Father Figure – Heavy Meddlers
Intronaut – The Direction of Last Things
Our Oceans – Our Oceans
Karlo Doroc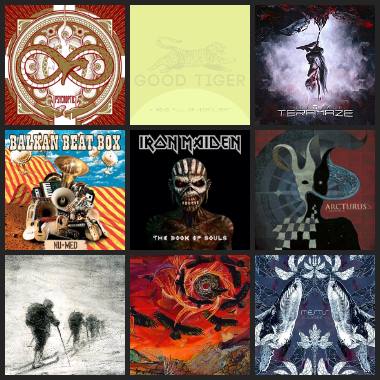 Psycroptic – Psycroptic
Good Tiger – A Head Full of Moonlight
Teramaze – Her Halo
Balkan Beat Box – Nu Med
Iron Maiden – The Book of Souls
Arcturus – Arcturian
Kauan – Sorni Nai
Intronaut – The Direction of Last Things
Mestis – Polysemy
Kellan Ketchum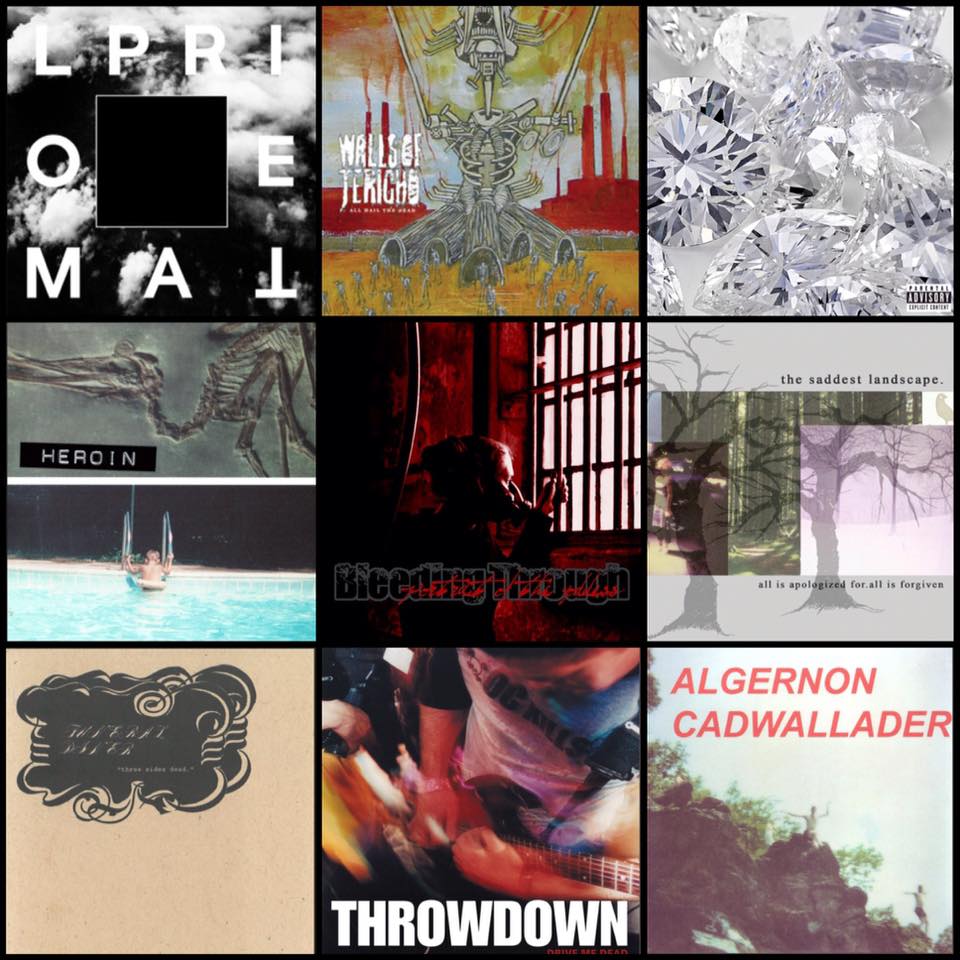 Loma Prieta – Self Portrait
Walls of Jericho – All Hail The Dead
Drake (Feat. Future) – What A Time To Be Alive
Heroin – Destination
Bleeding Through – Portrait Of The Goddess
The Saddest Landscape – All Is Apologised For. All Is Forgiven.
Funeral Diner – Three Sides Dead
Throwdown – Drive Me Dead
Algernon Cadwallader – Fun
Kit Brown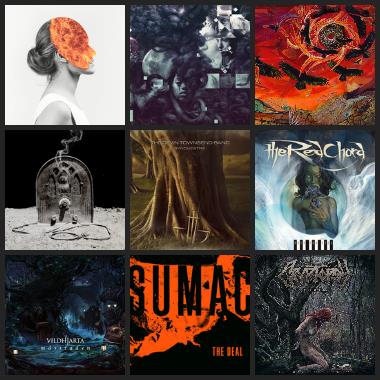 Agent Fresco – Destrier
Vildhjarta – Thousands of Evils
Intronaut – The Direction of Last Things
Casualties of Cool – Casualties of Cool
The Devin Townsend Band – Synchestra
The Red Chord – Prey For Eyes
Vildhjarta – Masstaden
Sumac – The Deal
Cryptopsy – The Book of Suffering – Tome I
Mark Valentino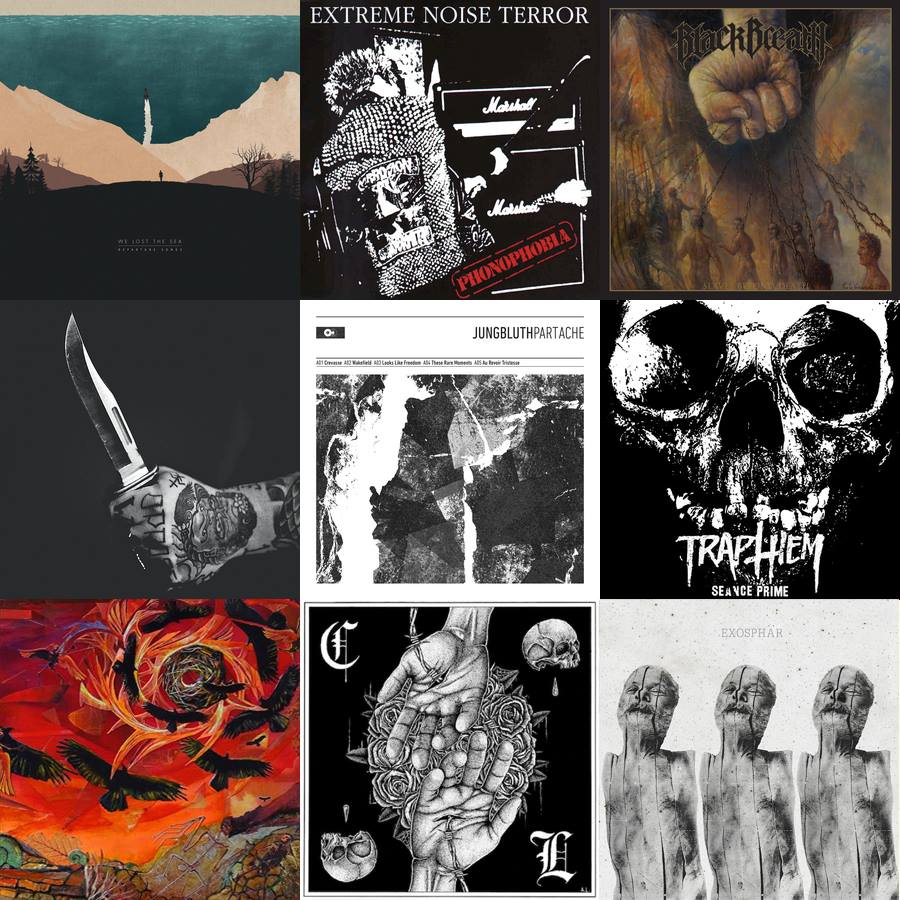 We Lost The Sea – Departure Songs
Extreme Noise Terror – Phonophobia
Black Breath – Slaves Beyond Death
Young And In The Way – When Life Comes To Death
Jungbluth – Pale Ache
Trap Them – Seance Prime
Intronaut – The Direction Of Last Things
Cult Leader – Lightless Walk
Exosphär – Rhôk
Matt MacLennan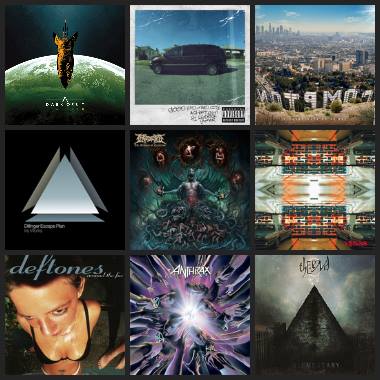 A Dark Orbit – Inverted
Kendrick Lamar – Good Kid M.A.A.D. City
Dr. Dre – Compton
The Dillinger Escape Plan – Ire Works
Ingested – The Architect Of Extinction
The Crystal Method – Vegas
Deftones – Around The Fur
Anthrax – We've Come For You All
The End – Elementary
Scott Murphy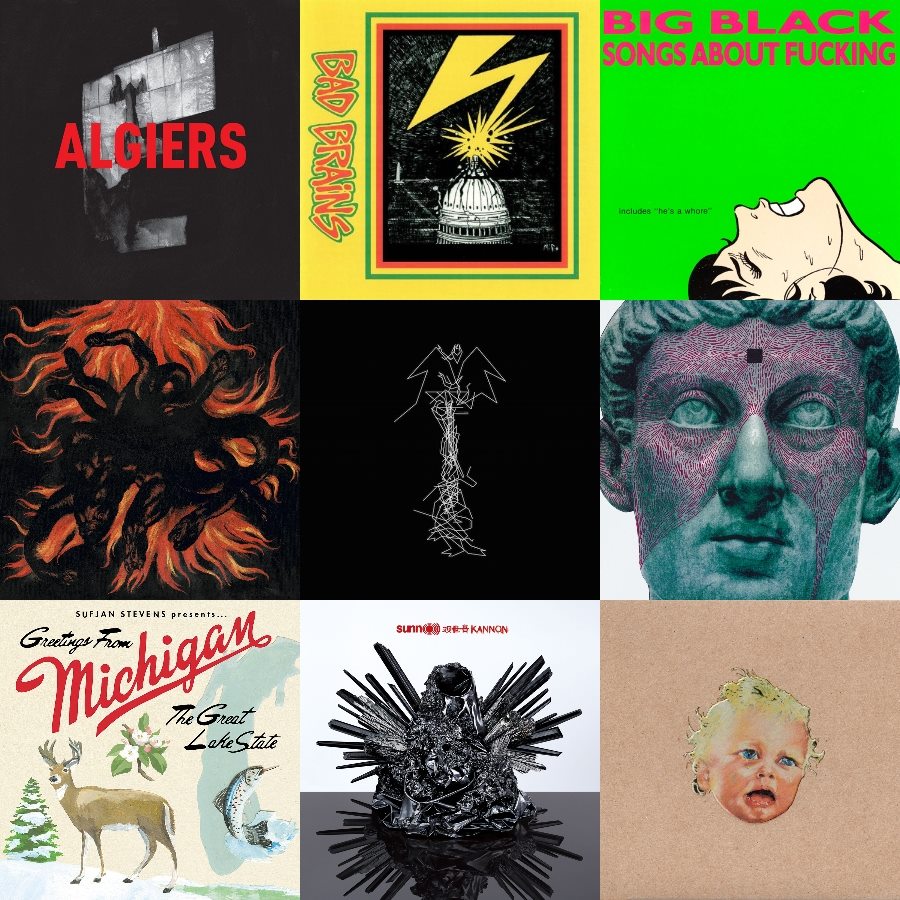 Algiers – Algiers
Bad Brains – Bad Brains
Big Black – Songs About Fucking
Deathspell Omega – Paracletus
Oneohtrix Point Never – Garden of Delete
Protomartyr – Agent Intellect
Sufjan Stevens – Michigan
Sunn O))) – Kannon
Swans – To Be Kind
Simon Handmaker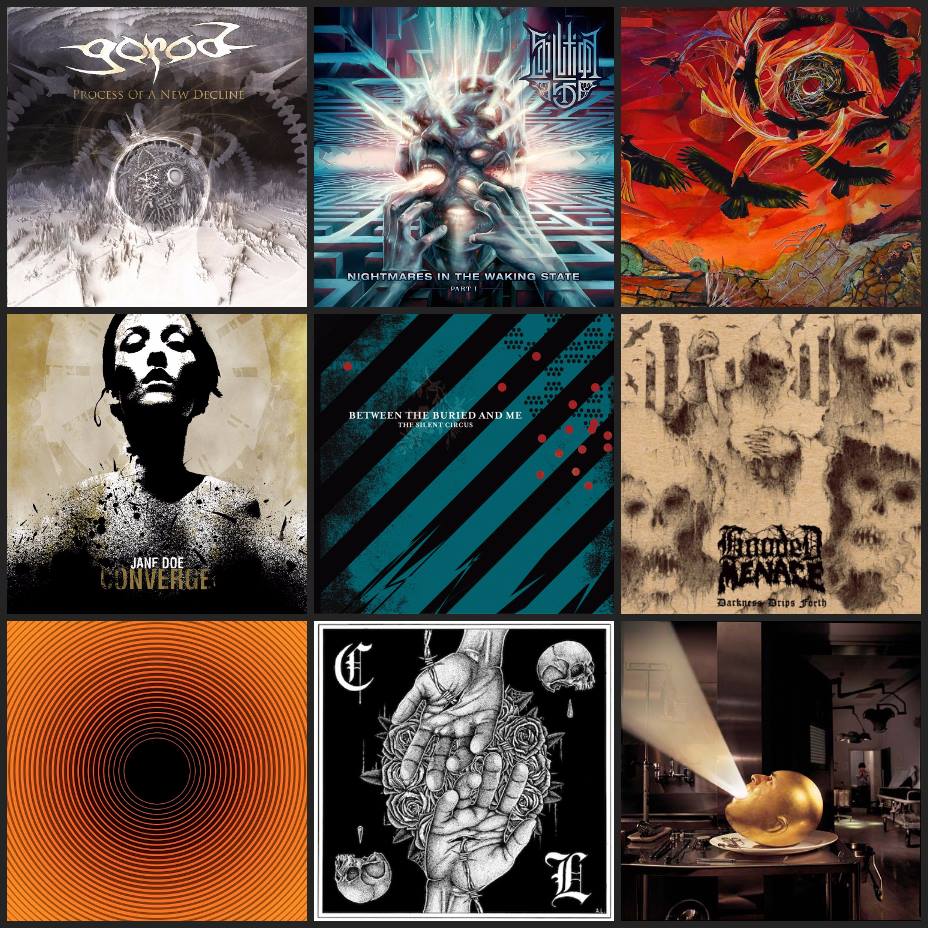 Gorod – Process Of A New Decline
Solution .45 – Nightmares In The Waking State, Part I
Intronaut – The Direction Of Last Things
Converge – Jane Doe
Between The Buried And Me – The Silent Circus
Hooded Menace – Darkness Drips Forth
Frontierer – Orange Mathematics
Cult Leader – Lightless Walk
The Mars Volta – Deloused In The Comatorium
William France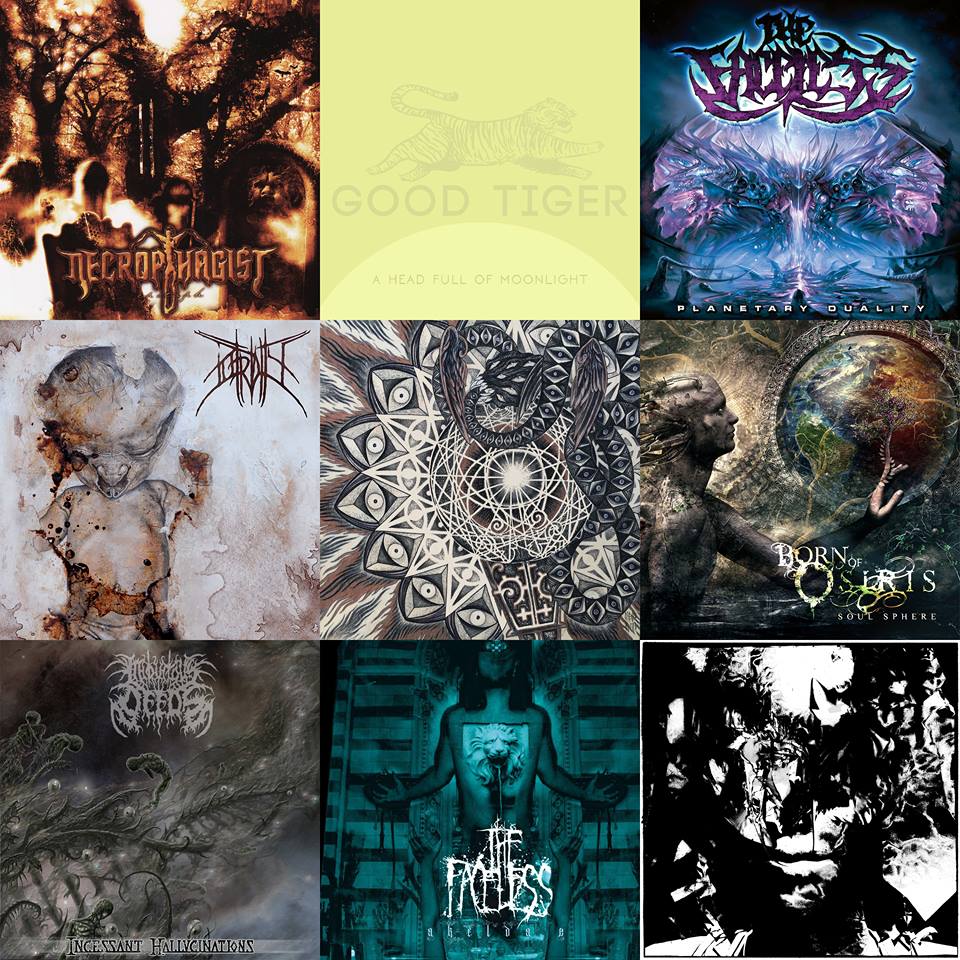 Necrophagist – Epitaph
Good Tiger – A Head Full of Moonlight
The Faceless – Planetary Duality
Putridity – Ignominious Atonement
Abigail Williams – The Accuser
Born of Osiris – Soul Sphere
Iniquitous Deeds – Incessant Hallucinations
The Faceless – Akeldama
Yautja – Songs of Lament
-HB