Like the grand majority of modern metal fans, our tastes here at Heavy Blog are incredibly vast, with our 3X3s in each Playlist Update typically covering numerous genres and sometimes a different style in each square. While we have occasionally covered non-metal topics in past blog posts, we decided that a dedicated column was warranted in order to more completely recommend all of the music that we have been listening to. Unmetal Monday is a weekly column which will cover noteworthy news, tracks and albums from outside the metal universe, and we encourage you all to share your favorite non-metal picks from the week in the comments. Head past the jump to dial down the distortion:

Balkan Beat Box prescribe the Nu Med named "Hermetico"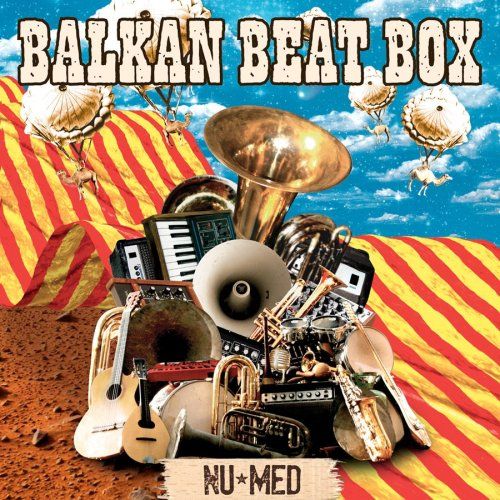 An Israeli group formed in 2003, Balkan Beat Box is a band that proudly wears their influences on their sleeve, and what a remarkably disparate set of influences they are. Listening through their discography you'll encounter percussion, brass instrumentation, exotic Middle Eastern melodies, gypsy punk, traditional Balkan music, reggae, hip-hop and much more. Their diversity stretches beyond their musicianship, with lyrical topics ranging from political commentaries, to love songs, to just pure and simple fun. Yet throughout it all there is one constant, they have the courage to play whatever they want to play, regardless of what musical direction that takes them in, and the results are fascinating.
Taken from 2007's critically acclaimed sophomore album Nu Med, 'Hermetico' is a heap of fun and arguably their most famous song, so it's as good an introduction to the band as you're likely to find. If beginning the track with a sample of a whinnying horse doesn't scream "we do whatever we want", I'm not sure I know what does, and the Middle-Eastern infused melodies on display are a welcome change up from the music I usually listen to. Saxophone forms an integral part of the band's sound and 'Hermetico' is no exception, whilst the rhythm section exudes a carefree swagger as they add a certain swing to the track. Overall Balkan Beat Box are an incredibly fun band who know how to get you moving, perfect for casual weekend listening after a stressful week at work or school.
(P.S. If, like me, you can't escape the feeling you've heard this before, maybe you have! The track was heavily sampled by Jason Derulo's 2013 hit 'Talk Dirty' and received widespread radio airplay.)
-Karlo Doroc
Bruce Soord rediscovers "Familiar Patterns" with new single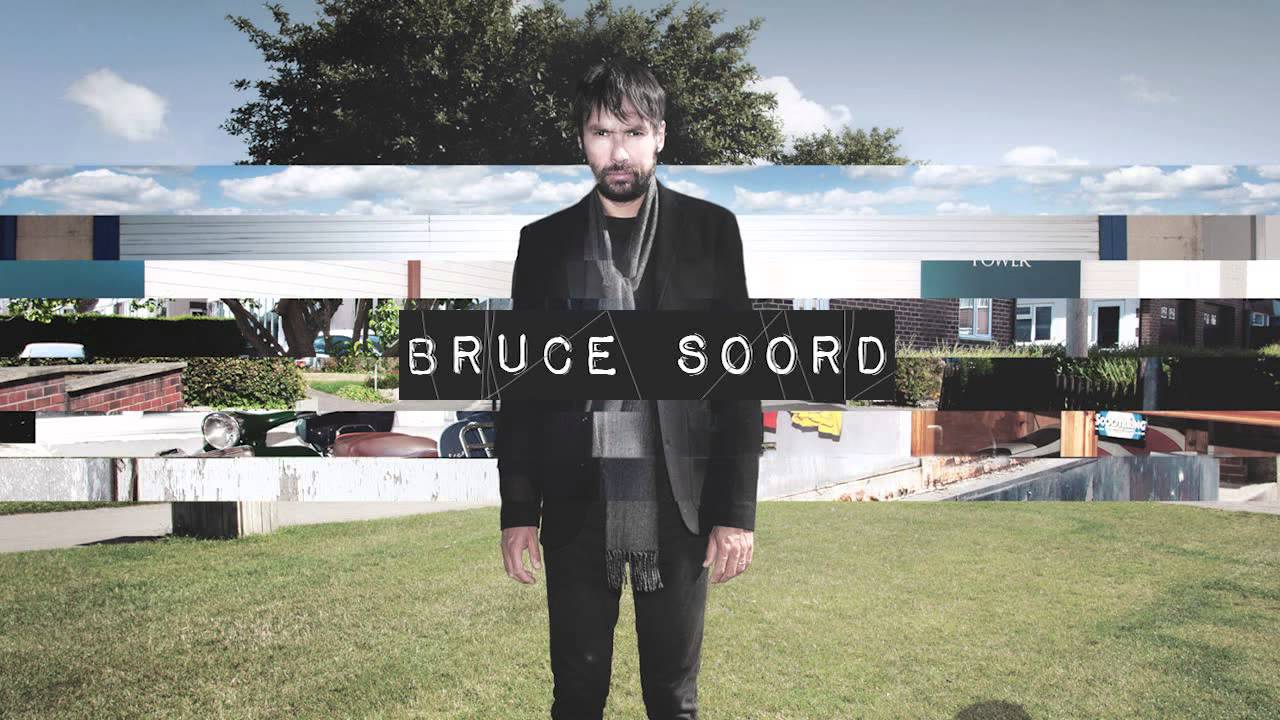 The name Bruce Soord deserves a lot more recognition than it has now: the man has been the vocalist behind The Pinapple Thief for over a decade now, has collaborated with countless artists and has produced many albums. And yet, his name is not one immediately known or recognized. Perhaps that will change, as the multi-instrumentalist is gearing up for his first solo release, in just a few days. In anticipation of that, he has released his first single, "Familiar Patterns".
The track is exactly what we would have expected and that's great. Soord is a master of the mellow, electronic rock which has been left behind with the end (hiatus?) of Porcupine Tree. Lonesome guitars hover over faintly electronic beats, echoing Pink Floyd while tampering with the vibes of The Cure. The whole thing is of course presented in the context of Soord's vocals, always touching and humble in their range and execution. All in all, this single sets up the upcoming, self titled release to be classic Soord, channeling elements of his career with The Pineapple Thief, perhaps touching more on their mellower sides. Color me excited.
-Eden Kupermintz
David Bowie thinks he's a "Blackstar"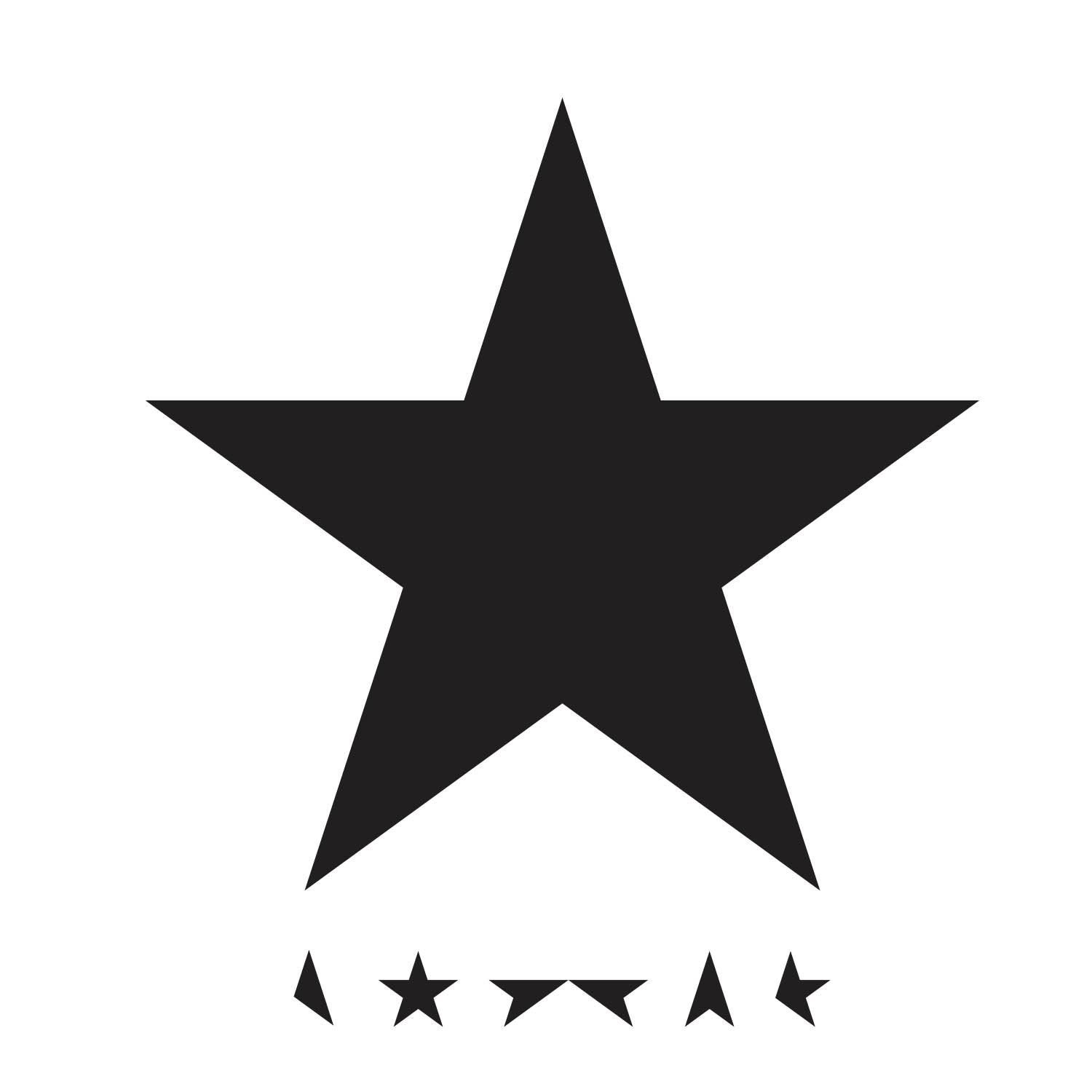 The first released track off David Bowie's upcoming album of the same name, "Blackstar" is buoyed by four things; David's instantly recognizable voice, a thrumming electronic dance beat, a recurring saxophone motif, and the excellent drumming. As sparse as this track is, it's also Bowie at his most challenging and versatile, transitioning from the creepy, Scott Walker-esque first half to the second, a section that wouldn't sound out of place on Ziggy Stardust.
Bowie is obviously no stranger to progressivism in the musical sense, nor to art rock as a genre, which this clearly is. Even for all its experimentation, it doesn't feel disjointed, instead displaying the same level of writing and arranging prowess as the rest of Bowie's material. As The Last Day was a throwback to the pop-rock of Heroes, "Blackstar" sounds like Bowie exploring new musical ground once again. And for someone with a career as illustrious as his, to be doing that so well, and sounding this fresh at this point in his life is nothing short of amazing.
[Editor's note: we talk about this track extensively on this week's podcast, so check that out as well!]
-Colin Kauffman
Sarah Neufeld guides us through "The Ridge"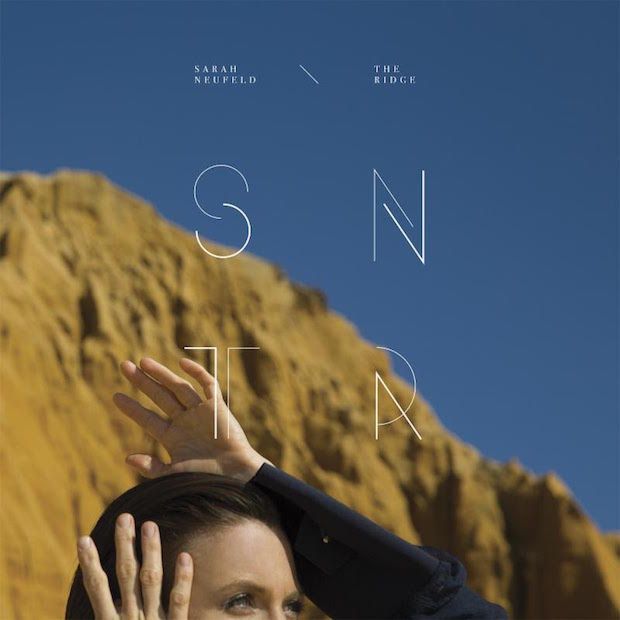 Fresh off of her tour-de-force collaboration album (and "heaviest unheavy thing you'll hear this year") with saxophonist Colin Stetson, Never were the way she was, violinist/composer Sarah Neufeld is already back with a brand-new solo album called The Ridge. She announced the album this past week along with releasing the lead single of the same name, and my god, it would not be at all an understatement to say that based off of just this, Neufeld is preparing to blow some goddamn minds and break many a man and woman down into a ball of tears very soon.
"The Ridge" starts off ominously enough, seeming to continue in a similar vein to the unsettling and emotionally affecting quality of her work with Stetson. Combining a constant wall of arpeggiating sound with some light drumwork from fellow Arcade Fire backline member Jeremy Gaza, the track marches forward, gradually and gracefully building until the bottom drops out and Neufeld's ethereal and haunting moans enter several minutes in. Suddenly, the track takes a sharp left turn into the kind of triumphant and tear-jerking post-rock bombast that would fit perfectly in the middle of a Godspeed You! Black Emperor song. The fact that it's only two people performing all of this just makes it even more impressive. As the remaining few minutes make another transition towards dreamier pop more reminiscent of the likes of Beach House, it's clear that Neufeld is thinking huge here. This is going to be a deeply emotional and complex album that will demand your attention. Lord knows she'll have my full attention when the album comes out 2/26 via Paper Bag.
-Nick Cusworth

Get a taste of Gazpacho with Molok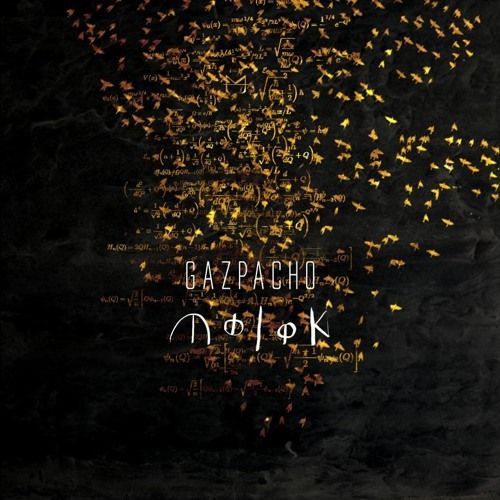 Gazpacho has been one of the most interesting and exciting bands to follow for the better part of the last decade. Their elegant and artistic take on progressive rock has earned this Norwegian six-piece a legion of devoted fans that are regularly overtaken by giddy excitement whenever news of a new album emerges from Oslo. While some fans may never settle the debate of which albums was the band's finest, Night (2007) and Tick Tock (2009) are generally considered to be the band's best albums but that doesn't mean that their best days are behind them.
https://www.youtube.com/watch?v=aAJE_FtSRnY
So with already eight albums under their belts, the last of which was 2014's stellar Demon, Gazpacho returns almost a year and a half later with Molok. The album is loaded with intricate keyboard and guitar layering and lots of cleverly written violin segments. There's also a folk-ish influence in some parts and Jan-Henrik Ohme's splendid vocals fit the music perfectly without taking anything from it. Molok's forty four minute playtime goes by like a refreshing breeze that leaves a lingering effect behind it. There's a lot to digest in this album yet it is nowhere near being pretentious or egoistic. Gazpacho's unique art-prog style is absolutely thriving on this album; an album that is more than worthy of a serious Heavy Blog recommendation.
-Aly Hassab El Naby
Prepare to take on MegaCorp™ with Neurotech's Evasive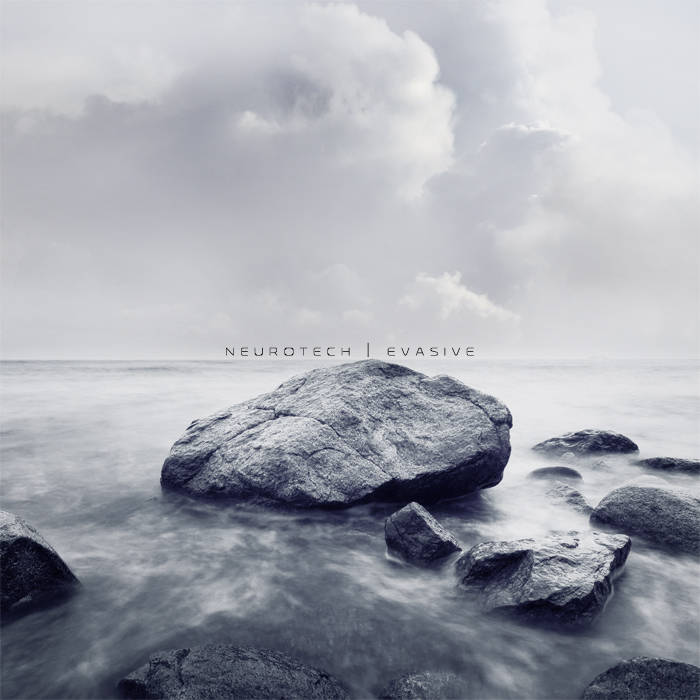 In retrowave, two main lines can be drawn: one is fascinated with the electronic sounds of the golden age of science fiction, the 70's and the dreamy vibes of pop and EDM. The other is much darker and includes acts like Pertrubator: it derives its aesthetics from the much darker 80's. Neurotech is one of those acts, relying on synth layering, fat beats and an overall vibe of oppressiveness but a bright one, if that makes sense. Think of Total Recall rather than Blade Runner; things are grim, but there is hope, color and power to be found.
Just jam "I, Desensitize" to get a good idea of what Evasive is all about. The steady beat that ticks away in the background is the backbone on which at least three (and often four) synth layers operate. In conjunction they give us the cyberpunk city, the explored, technological barrow and the thrill of the chase. This is for people who liked Petrubator but who wished he would chill out at points rather than hammering away his point. The album is much more varied and goes to many places but all of them are fueled by the same light-yet-serious atmosphere and aesthetic. Listening recommendations: dark sunglasses, a cool motorcycle and a screen showing green figures running down it.
-Eden Kupermintz
-HB