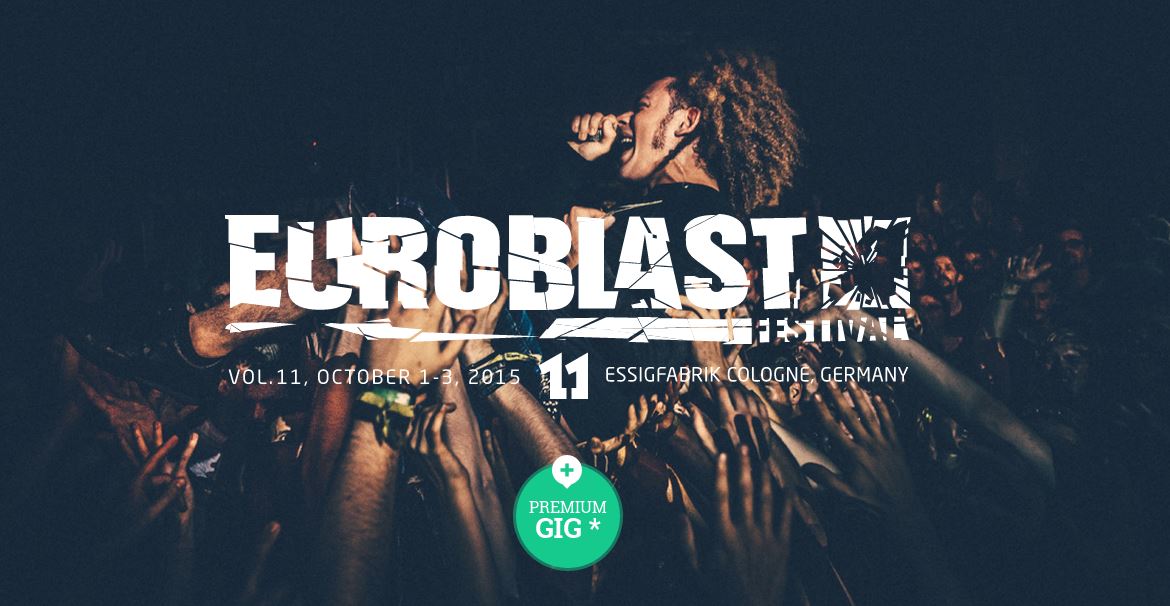 You heard me right: YOU and your band can be playing Euroblast festival this year, all the way in Cologne, Germany! Why is this a big deal? Euroblast has basically become, over the past few years, one of the number one events for any fan of progressive or technical metal. Featuring the biggest names from the scene, like Between the Buried and Me or Leprous just to name two, the festival is host to bands both large and small.
And now you can play it too. The management have announced that they'll be keeping the last of the final eight slots open for fan submission. All you have to do is head on over the jump and submit your music for review. Honestly, what possible reason could you have to not do this?
Go here and do the thing! This is an interesting move by festival managements. Without a doubt many outlets and production companies would like to say that they are committed to the community or that they give a stage to small, up and coming names. But how many of them say that only for the publicity while not actually realizing that ideal? Euroblast is making an important move here, utilizing the open nature of the internet to bring us new voices.
Who knows, maybe the new Monuments or TesseracT will be born from this stage? Maybe that's you? Only one way to find out.
-EK