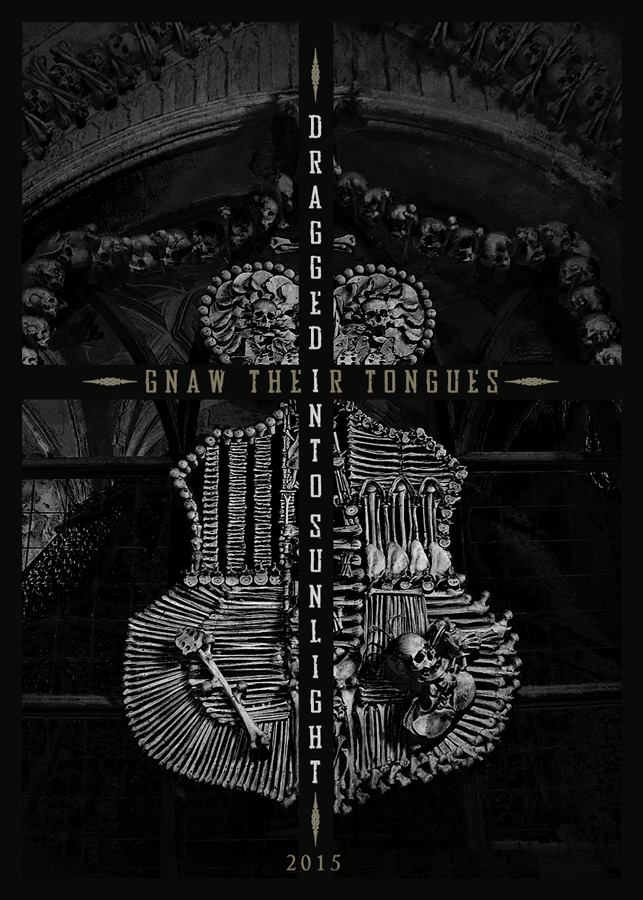 For those unfamiliar, UK's Dragged into Sunlight embody the deepest misanthropic spite and chaos anyone could hope for out of the metal underground. We've been following the black metal act for years, and I've had the privilege of seeing the act perform at Maryland Deathfest 2012, where they performed most of their set facing away from the audience to candlelight and strobes before turning around for a vicious finale. They remain as one of the most intense live acts I've ever seen, and their music naturally reflects this nature.
Later that year after their MDF performance, the band released their sophomore record Widowmaker, which widened the band's scope into dark cinematic territories. Since then, the band have been an active live act, but have been relatively quiet on the new-material front. At long last, it looks like we'll be getting new recordings from Dragged into Sunlight in 2015, and it'll be a collaborative record with Dutch drone/black metal act Gnaw Their Tongues.
The band describes the collaboration as follows:
Expect a vortex of audio madness inspired by the likes of Godflesh, Merzbow, Napalm Death, Terrorizer, Mugwart and Esoteric, and of course our good friends Gnaw Their Tongues.
Scheduled for release in Late 2015. More soon.
This sounds like it could be very similar to the Full of Hell / Merzbow split record, which was one of my personal favorites of 2014. That sort of musical direction coming from the bleak pairing of Dragged into Sunlight and Gnaw their Tongues is bound to be devastating, if not (appropriately) miserable.
Keep your eyes and ears open for more news from this collab in the coming weeks. In the mean time, listen to records from both acts below and just imagine the damage we're in for.
– JR