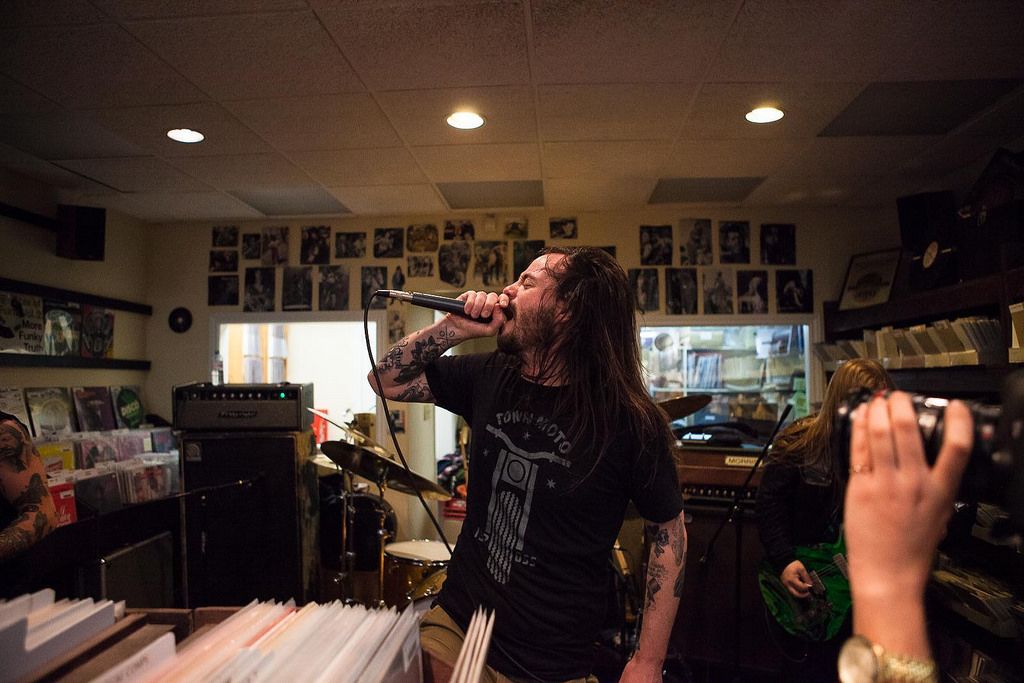 You know that feeling when your birthday has come and past and you think all the excitement – the presents, the partying, the basking in well-wishes from friends and family – is all over with, and then out of nowhere some slow-to-the-draw friend rolls up a month later with a cheesy birthday card containing twenty birthday bucks, just for you? That's kinda the feeling I got earlier this week when Cancer Bats dropped a video of a live in-store performance of "True Zero" recorded at Kops Record Shop in Toronto back on April 18, better known as Record Store Day. Check it out after the jump!
As if gorging on vinyl at discounted prices wasn't enough, we've now been treated to a video that successfully captures the local and independent business-oriented spirit of the event nearly a month after the fact.
The video comes as the closest thing we've seen to an official music video (apart from that BMX video that surfaced about a month ago) from the band's fifth studio release, Searching for Zero, which dropped in early March. If you haven't already, you can listen to and nab a copy of the album here.
-EW