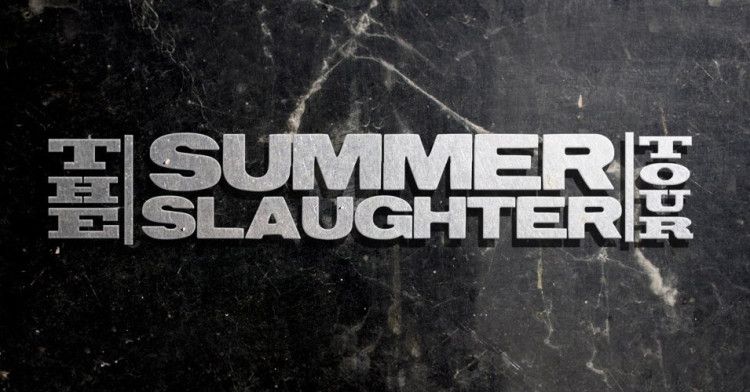 The folks over at the Summer Slaughter social media camp have certainly outdone themselves as far as building anticipation goes. Through a stint of prolonged vaguebooking throughout the month of April in the form of statuses featuring names of songs and lyrics by bands that could quite possibly fit the bill, an unofficial line-up has begun to formulate itself in the heads of fans. Head on over the jump for the events as we understand them.
The hints started back at the first of the month with a post that simply read "take another look at yourself… tell me what do you see..". While some were keen to jump with joy (or, in some cases, roll their eyeballs) at the thought of Born of Osiris being featured on this year's line-up, others were skeptical when a quick glance at the calendar reminded them to be wary of anything posted online on this the first of April. Later that day, a second none-too-cryptic status was posted, this time reading "Anticosmic Overload. m/", giving followers hope that perhaps Obscura would be joining the tour.
For quite sometime after, there was a great deal of silence on the Summer Slaughter end, leading folks to believe that this had been nothing more than some April Fools tom-foolery. Then, three weeks later, the posts returned, and in great force. Starting Thursday, and seemingly with no rhyme nor reason, a number of posts have been made indicating bands that may or may not be featured on the line-up. If these posts are any indication, this year's line-up is shaping up to look something like this:
Born of Osiris
Obscura
Cattle Decapitation
Beyond Creation
Revocation
After the Burial
Veil of Maya
None too shabby. With anticipation building a festival season nearing, it's likely that an unofficial line-up will drop soon. Will these posts prove themselves to have been hints, or nothing more than decoys? Only time will tell! Keep your eyes peeled for more official updates in the coming days!
-EW