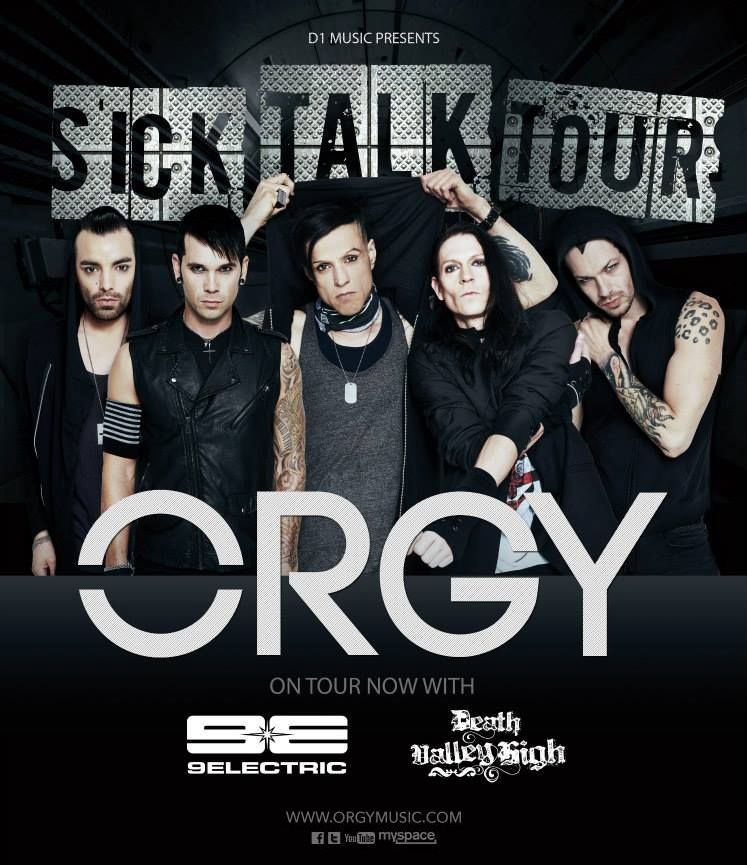 It seems that 2015 is a year when bands that have been out of the running for a while are making the rounds again and reminding people they're still worth your time. Swedish Gothenburg pioneers At the Gates recently went on tour with a brand new album out. The first Faith No More tour in 19 years is already underway. What else could there possibly be?
Alternative metal act Orgy, a name that disappeared from mouths nearly a decade ago, are even back on the road, with a new lineup and new material in the works. On their most recent tour, they were accompanied by industrial/80s glam fusion act 9ELECTRIC and Death Valley High playing their own brand of doom pop and visually keeping early 2000's goth visual aesthetic very much alive. The Joliet stop was also treated to local friends Programmable Animal—a visual treat on stage and something of an experimental revelation to listen to.
Please enjoy the photos below!
Programmable Animal
Death Valley High
9ELECTRIC
Orgy
For more from this photographer, visit Kyle Gaddo on Flickr.