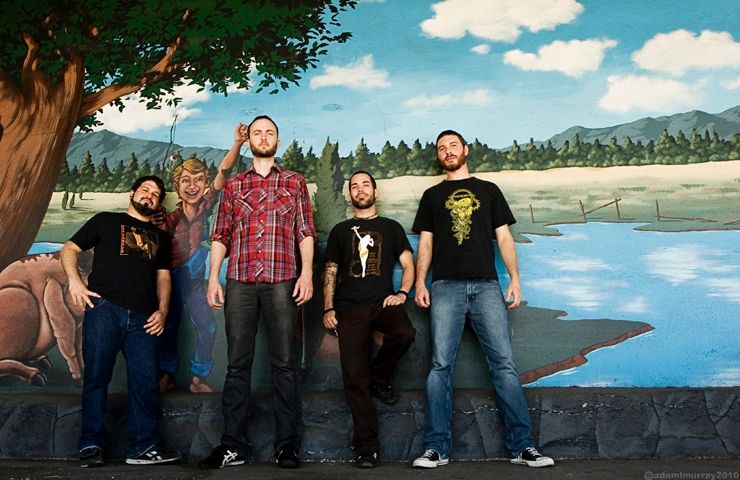 We previously reported that prog-metal masters Intronaut are about to begin recording their highly anticipated fifth studio album, and now that time is upon us. The band will be entering the studio tomorrow following a performance opening for Meshuggah tonight in Anaheim at the House of Blues, during which they'll be playing brand new jams. They've also released production details about their forthcoming album, which includes some rather exciting news. Check out more info after the jump!
They will once again be recording with Josh Newell, who recorded their excellent Valley of Smoke album, but the biggest surprise is who they've tapped to mix the album: none other than the legendary, Heavy Blog favorite Devin Townsend. Intronaut vocalist/ guitarist Sacha Dunable gives us a little insight into what to expect on the new album:
"Really pumped on these songs. Overall its going to be a bit more dense and brutal than the past couple records, but mostly still the Intronaut you've grown to love or hate. We're tracking mostly live like real men in a real band, at Clearlake Audio, where we did "Valley Of Smoke" with Josh Newell once again engineering. Then we're sending it off to Devin Townsend to mix, which is super exciting."
I was already uber-pumped for Intronaut's new album, but now I'm crapping my pants with excitement knowing that Devin Townsend is going to be involved. Talk about a match made in heaven. You know these new songs are going to be incredible, and now we're guaranteed they're going to sound incredible too. Get stoked people; this record is going to be huge.
-AL