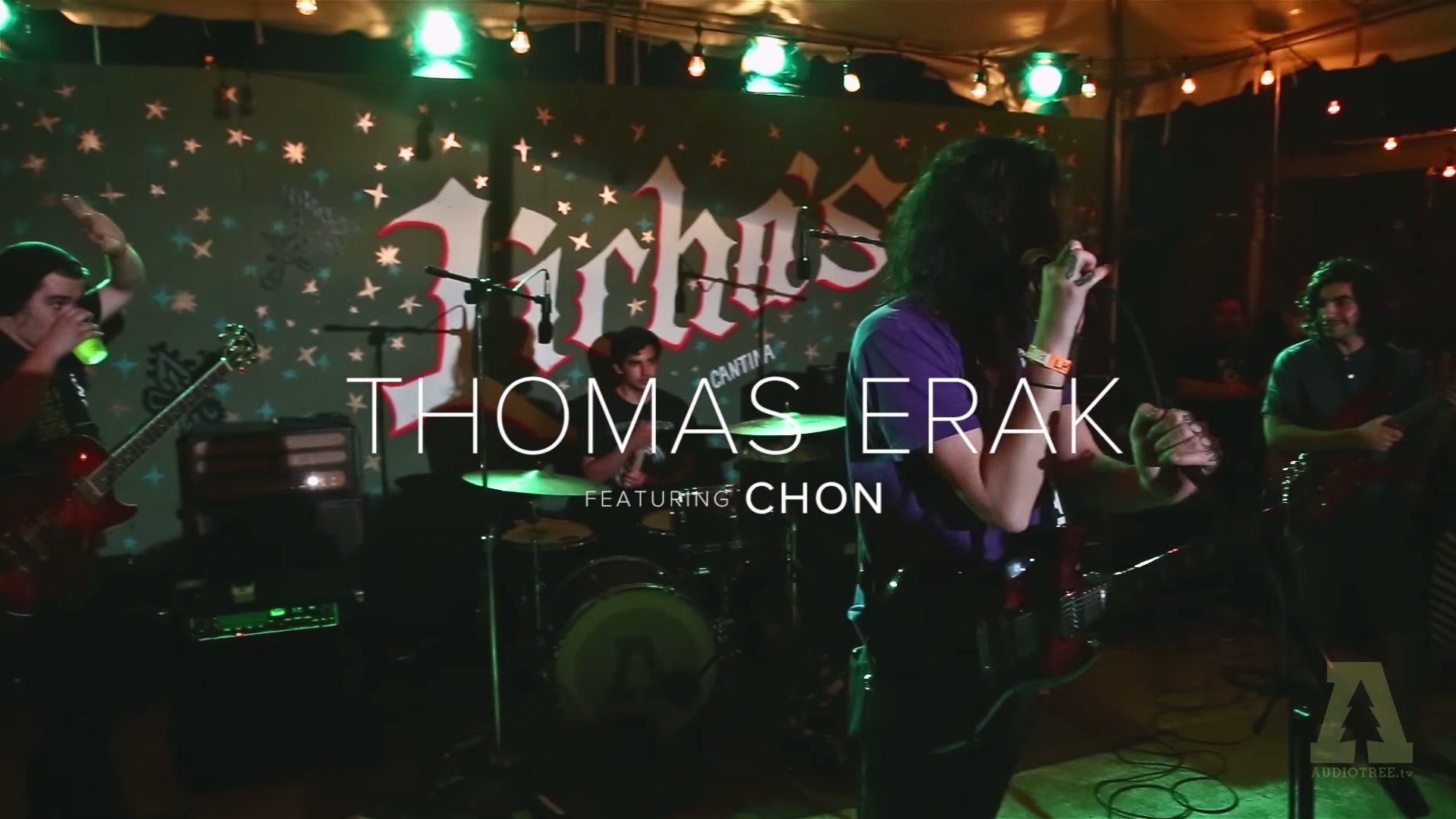 The lovely people at Audiotree have bestowed upon the world footage of The Fall of Troy front-man Thomas Erak playing with bouncy and bubbly progressive rockers CHON at their SXSW showcase. The performance includes two The Fall of Troy classics, a song from Thomas' other band Just Like Vinyl and a Nirvana cover. There were supposed to be more songs played, but the show was shut down by the fire marshal. When The Fall of Troy posted the video to their Facebook, they also announced a European tour with Rolo Tomassi and CHON. You can stream the set after the ju,p as well as check out their European dates.
It's fantastic that we get to see this from the comfort of our own homes, but I can't imagine what it must have been like to see it in person. The Fall of Troy have said that this will happen a second time at some point and I for one hope that it spawns a wonderful relationship between the two groups, as their chemistry is palpable. They'll have time to strengthen that relationship over the course of that European tour with Rolo Tomassi and CHON. You can check out the poster and dates for the trek below.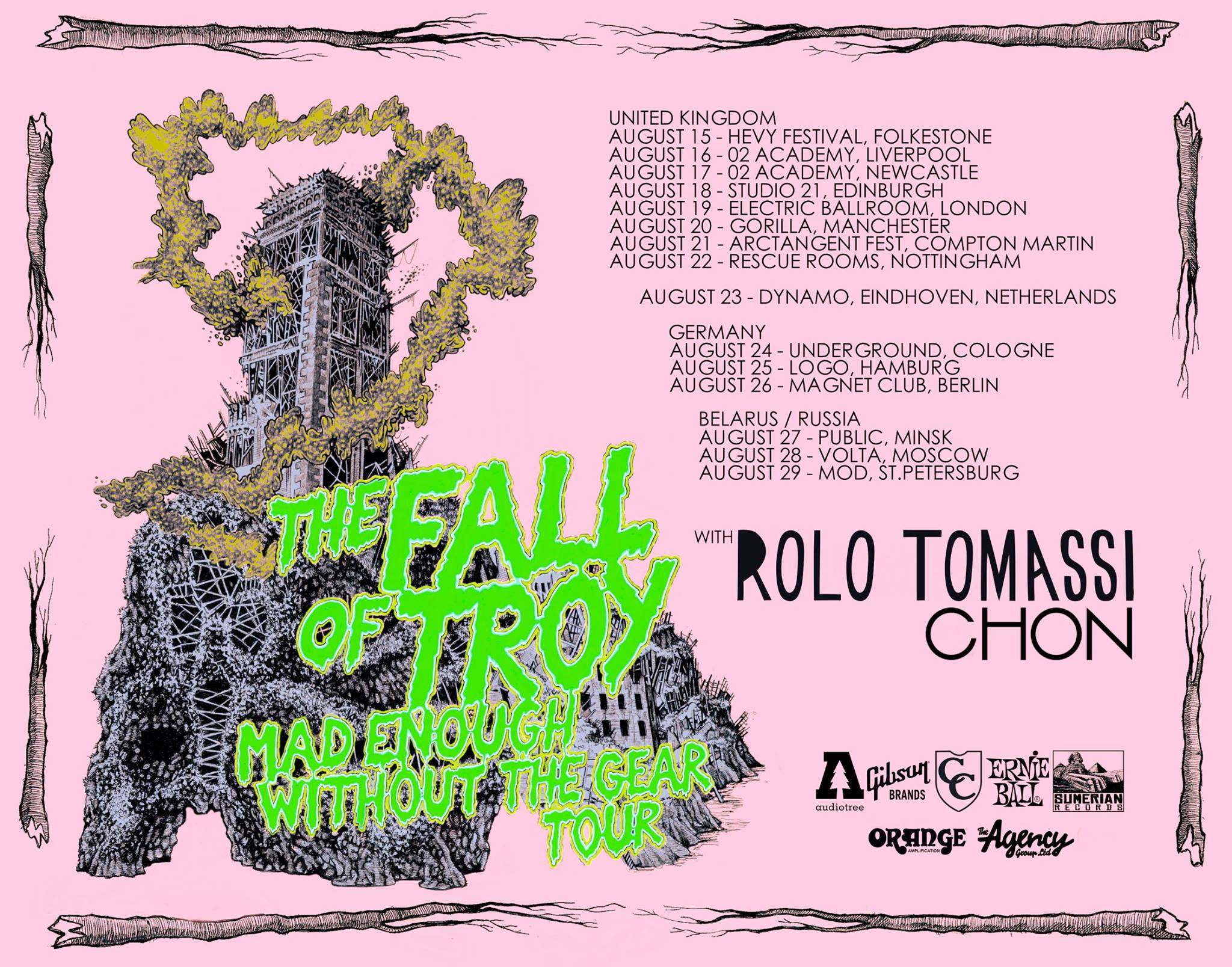 16/08 UK Liverpool @ Academy 2
17/08 UK Newcastle @ Academy 2
18/08 UK Glasgow @ Cathouse
19/08 UK London @ Electric Ballroom
20/08 UK Manchester @ Gorilla
21/08 UK Comton Martin Nr Bristol @ Arctangent Festival
22/08 UK Nottingham @ Rescue Rooms
23/08 NL Eindhoven @ Dynamo
24/08 Germany Cologne @ Underground
25/08 Germany Hamburg @ Logo
26/08 Germany Berlin @ Magnet
Lots of info to take in, but it's really nice to see The Fall of Troy kick it into high gear after so many years of being gone.
-RC