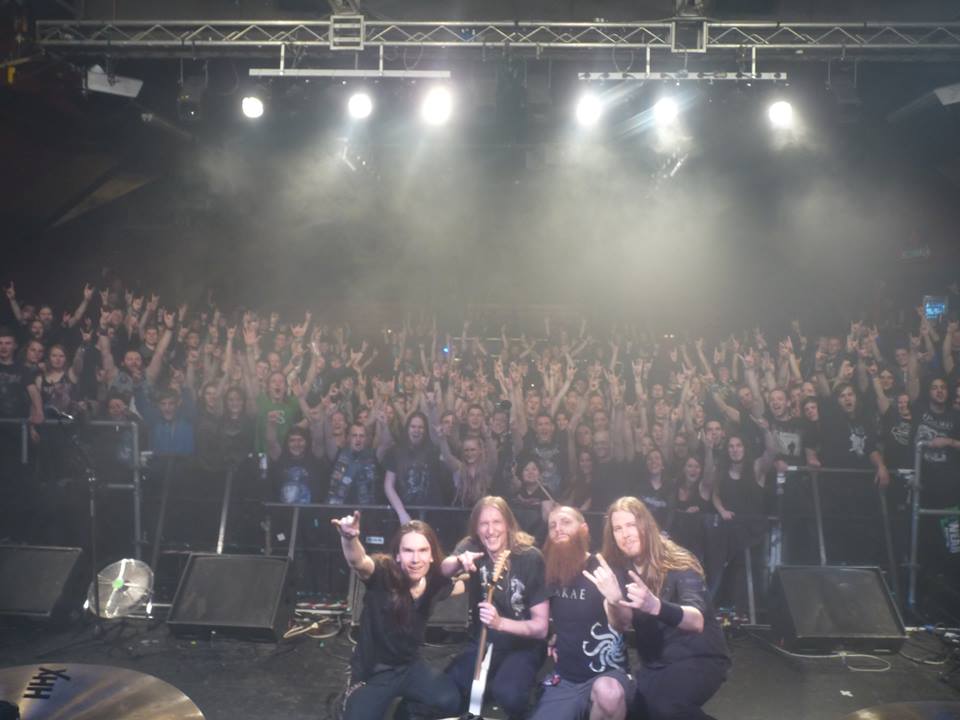 Wintersun take their Time to release albums, this is known. Time I was supposed to release years earlier than it did, and Time II was supposed to release within the same year as Time I. It's been more than two years, and Time II is nowhere to be seen. We had heard a live version of a song from Time II earlier, but now we've heard another new one! It's called "Forest", and it's about, well, forests, I guess. Check it out after the jump, because it's pretty cool.
It's a 12 minute affair with a midtempo feel, a lot of folky instrumentation and clean singing from Jari. It even has a medieval-tavern-feeling section that's pretty cool. It could totally be on the Skyrim soundtrack. Let's also remember the other, faster, song we've heard from Time II, 'The Way of Fire':
Time II will release never on (presumably) Nuclear Blast Records. When the Time comes, we'll post about it. But don't hold your breath yet, because why would you do that? Even if the date were to be announced today we update on an hourly schedule, and even if we decide to do it as breaking news (I'd probably break schedule for that), it would still take me 5-10 minutes to write that in the least. No one can hold their breath that long. Don't do this to yourself. You don't wanna die before you hear Time II, do you?
-NT