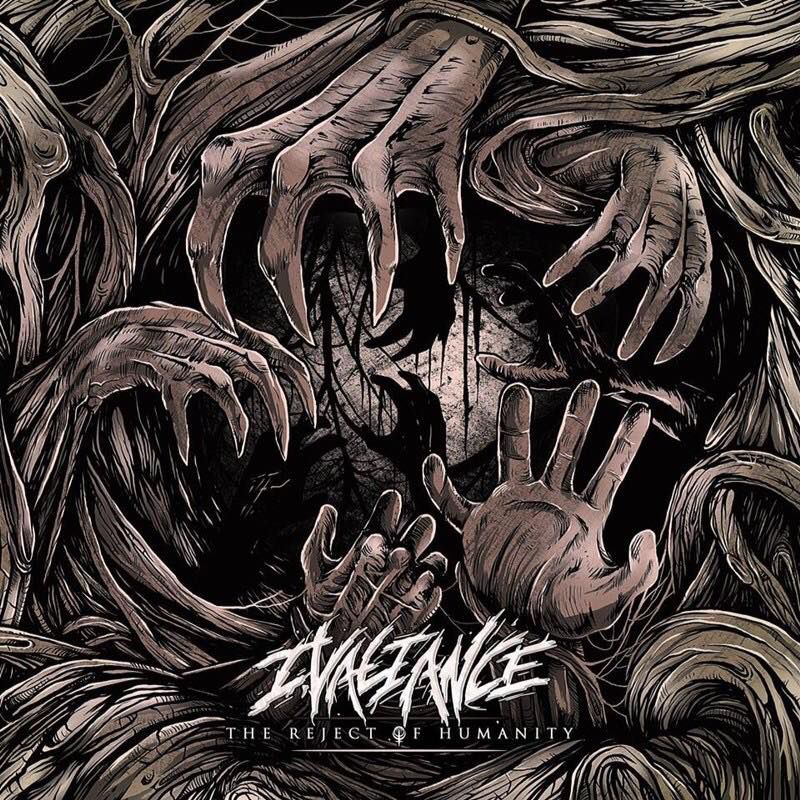 Australia has been on a real roll the last few years, as far as heavy music is concerned. Acts like Thy Art is Murder, Ne Obliviscaris, Caligula's Horse and Be'lakor, to mention just a few, have been making major waves in the international metal scene. The latest act to come to my attention, introduced to me by friend of the blog Ian "Show me some fucking hammers" Wilmot, is progressive Deathcore band I, Valiance, hailing from sunny Melbourne. Combining a smattering of different influences and genres as diverse as black metal, slam, symphonic metal and even some power metal influences, I, Valiance definitely set themselves apart from the majority of regional deathcore acts.
The band released their EP, The Reject of Humanity, this January on their bandcamp page. Surprisingly still unsigned, the band is hoping this release can drum up some interest from prospective labels, and given the amount of talent and creativity here, they certainly deserve it. Coming from someone who's not generally a fan of deathcore anymore, barring certain acts, I'm incredibly impressed with the songwriting, and how all the disparate elements come together to feel natural, rather than forced. the synths and guitars, in particular, are well written, interesting, and well produced, sounding heavy and punchy without being overbearing, with the synths cycling through multiple different sounds and styles. Head on over the jump to hear for yourself.

Starting from the foundation of punchy, low tuned guitars, triggered drums and roaring, guttural vocals you're used to in the genre, I, Valiance proceed to take your expectations and fuck with them for the 24 minute runtime of the EP. Synths replace guitars in breakdowns, impromptu dance sections pop up, and orchestration serves to add flavor to key areas. The closest parallel is fellow Aussie tech-deathcore blasters Aversion's Crown, but with more weird experimentation and genre bending.
I, Valiance aren't exactly a newcomer to the scene, with releases all the way back to 2012, but the talent on display in this latest EP is undeniable, and any fan of the genre should give it a listen. From stutter-stop breakdowns to black metal blasting, I'm certain there's something here you can appreciate. Labels, take notice, this is an act that deserves your attention.
-CK