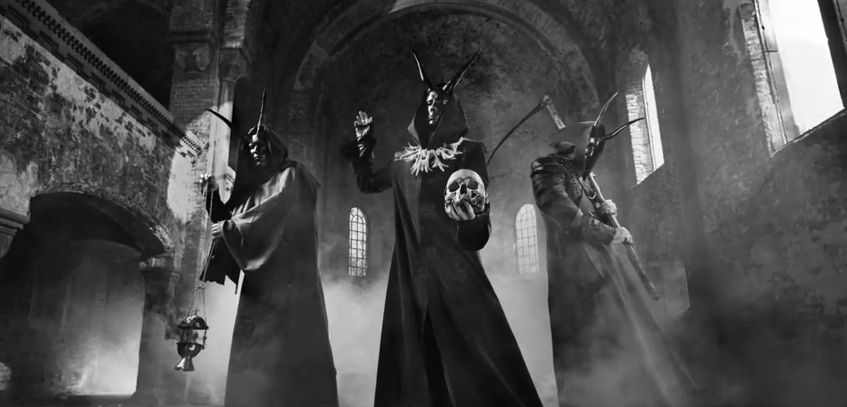 It hasn't exactly been a secret that Behemoth's Nergal has wanted to record a solo album; he's hinted at doing so since February of last year in an interview with Sweden's Metalshrine blog. He also mentioned last September in an interview with Metalblast that the band might just break up altogether. But now that the band has basically completed a full touring cycle in support of their incredible album The Satanist and is just now finishing an incredibly successful run across America with Cannibal Corpse, Aeon, and Tribulation, the band may be taking another lengthy break instead of completely quitting. Click to read more below!
Nergal was recently interviewed by The Broward Palm Beach New Times and was asked about whether or not he's even thinking about working on new Behemoth material. "Well, like anything, I think the future is good with thrills and… options. I'm not really counting on my future further than the touring cycle goes these days. That's really it. We're going to surprise people with some amazing projects in the coming months, but there's no new record in sight, to be honest. I don't know even when or where we'll start working on it — it's in the last position on my list of priorities," Nergal said.
When asked about what kind of new and amazing projects he'd be working on, Nergal revealed that his new material will basically be the opposite of what Behemoth has been striving to achieve for two decades now. "Very stripped down and simple. The most primitive, acoustic-based stuff. That's what I'm really into," he revealed.
Whatever the genre may be, Nergal's material will surely be heartfelt and ultimately intense. We'll certainly be covering more of this as soon as his new stuff sees the light of day, but don't count on it being any time soon.
-KB