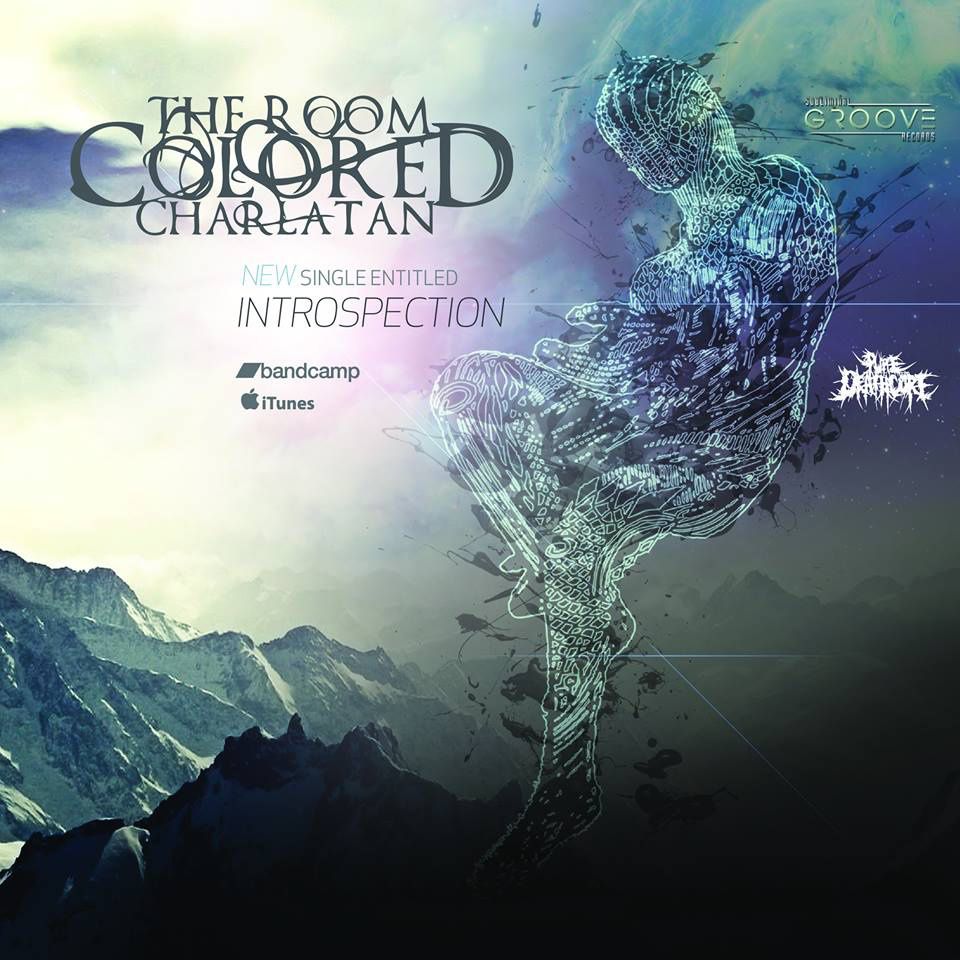 If you aren't keeping tabs on The Room Colored Charlatan, I really don't know what to tell you, other than to get on it. They're a simply fantastic deathcore band, incredible because of the way they flawlessly combine ambient synths, groovy progressive deathcore writing, and an almost Russian Circles-level ability to write dynamic and grooving songs centered around simple riffs.
Their LP last year, Primitives, enraptured a few of us here at Heavy Blog (scope Matt's review here), and we've been waiting with baited breath for news from them. Yesterday, The Room Colored Charlatan put out a new track, 'Introspection', and it's a doozy. It carries their signature sound, starting with a simple riff and quickly building up through some harsh sections coupled with valleys of ambience and soft vocals, eventually reaching an incredible climax and slowly spiraling back down into nothingness, even ending with some chimes (!!!!!).
[bandcamp width=100% height=120 track=1084838353 size=large bgcol=ffffff linkcol=0687f5 tracklist=false artwork=small]
This is a fantastic single and it's certainly left me chomping at the bit for more from them. A new album probably isn't in the works- Primitives hasn't even been out a year yet- but a new EP isn't outside of the realm of possibility for this year. We'll just have to wait and see, enjoying this new track and hoping for more news.
-SH