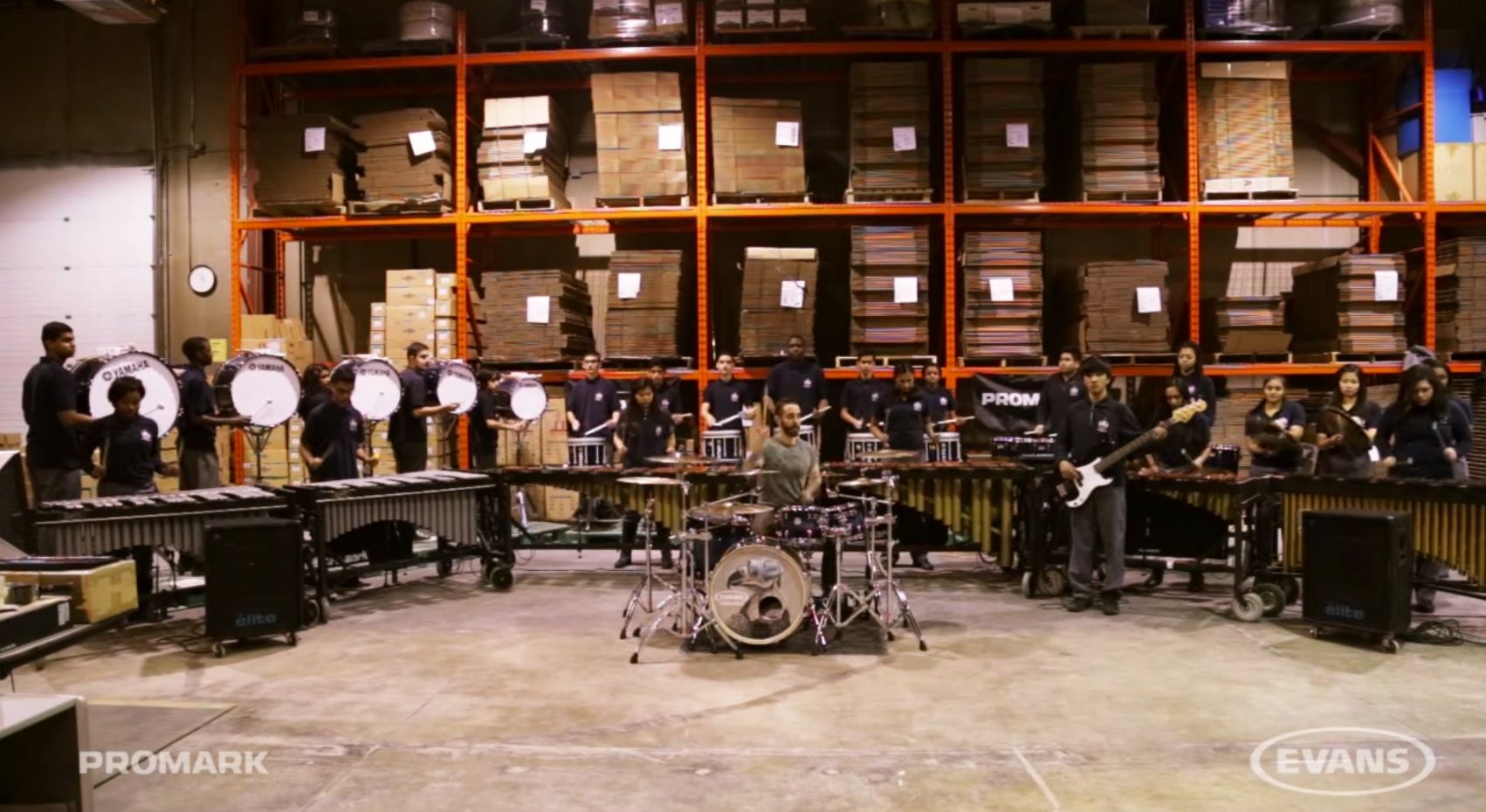 The latest in D'Addario Canada's Warehouse Jamz series is a must-see for percussion enthusiasts and Protest the Hero fans alike. As if it wasn't already bad-ass enough for Father Henry Carr Percussion to cover the Volition banger 'Clarity' (was personally pretty stoked on this when it first surfaced a couple of weeks ago), D'Addario brought in Mike Ieradi to take the bad-assery to a whole new level. Check it out after the jump!
Pretty impressive musicianship from a group of high school kids! In addition to the collaboration, Ieradi also offered up his expertise in the form of a Q&A session with the students.
What's really cool here is the transcendence of borders. It's not every day you see a professional musician collaborate with students, and it's certainly not everyday you see a high school ensemble cover a progressive metal band. I'm not entirely sure what string of events lead to this collaboration, but I'm certain I would not mind seeing more big band Protest covers in the future!
-EW