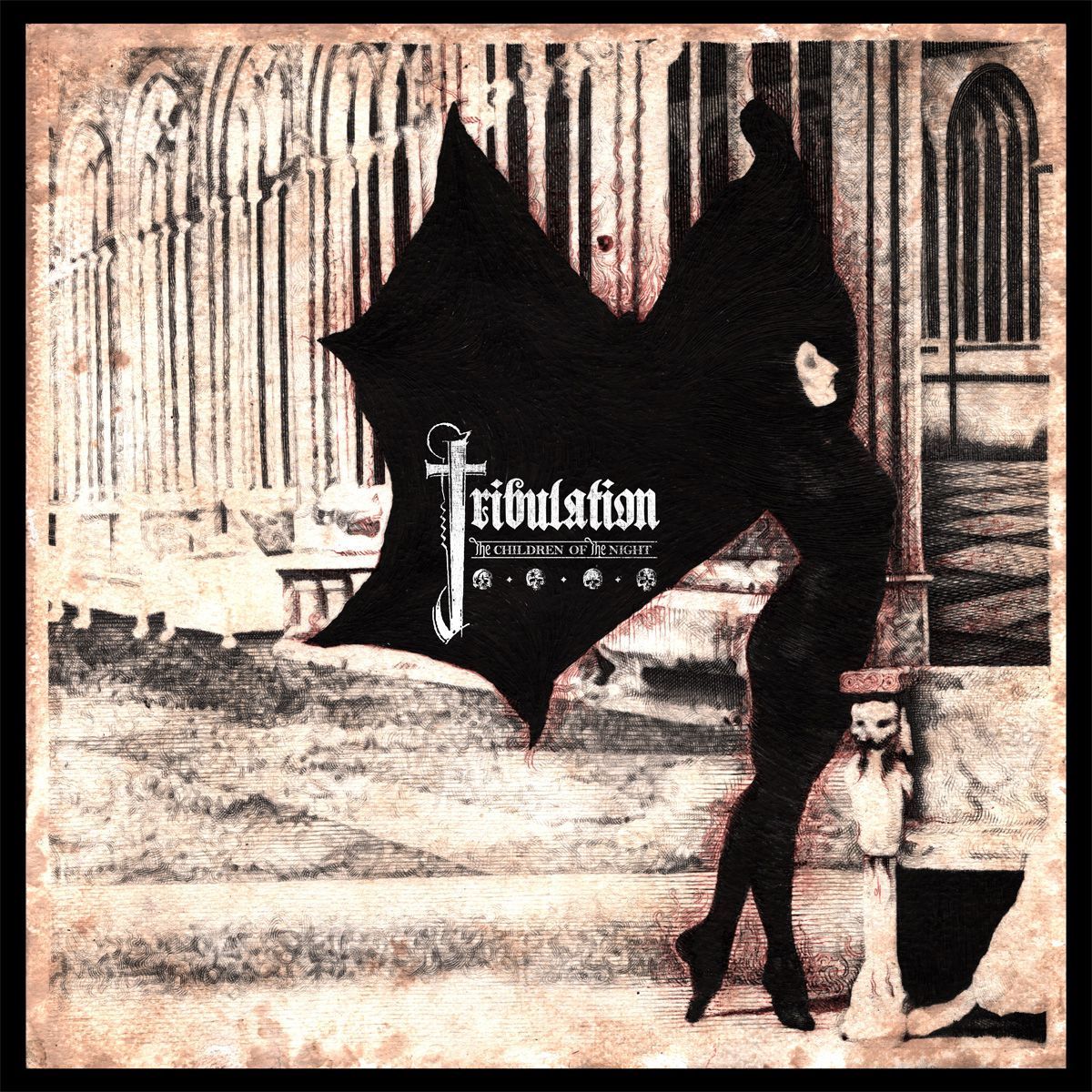 I don't know if you've noticed or not, but within the past few years, there has been a Swedish-influenced old school death metal revival going on that has brought with it a legion of exciting and innovative new bands. The best American example of one of these bands is Horrendous, but Sweden has naturally been the forerunner of this movement and is cranking out bands left and right that fall under what I like to call the New Wave of Swedish Death Metal. One of these bands is Tribulation, who started out as really good Entombed worship on their first album, The Horror, but became something entirely different on their second album, The Formulas of Death. In turn, they've become one of the most interesting death metal bands on the planet; if you don't believe me, just listen to their wicked new song, "In the Dreams of the Dead."
Decibel has the world premiere of the song, which is set to appear on the bands forthcoming third album, The Children of the Night. Tribulation is currently on a nationwide trek alongside death metal juggernauts Cannibal Corpse and Behemoth, and from what I've heard of the tour, they've been turning a lot of heads with their brand of classically-influenced yet super forward-thinking death metal. "In the Dreams of the Dead" starts off with a somber ambience before busting into a killer riff that takes the song to 11 all the way through; it almost sounds a Swedish death version of Spinal Tap. I've been really enjoying the classic death metal sounds these guys and bands like Morbus Chron and Horrendous are playing, and they make me excited for the future of death metal. Some may write it off as hipster crap, but it's their loss.
The Children of the Night comes out on April 21 via Century Media. Pre-orders are available here.
-AL