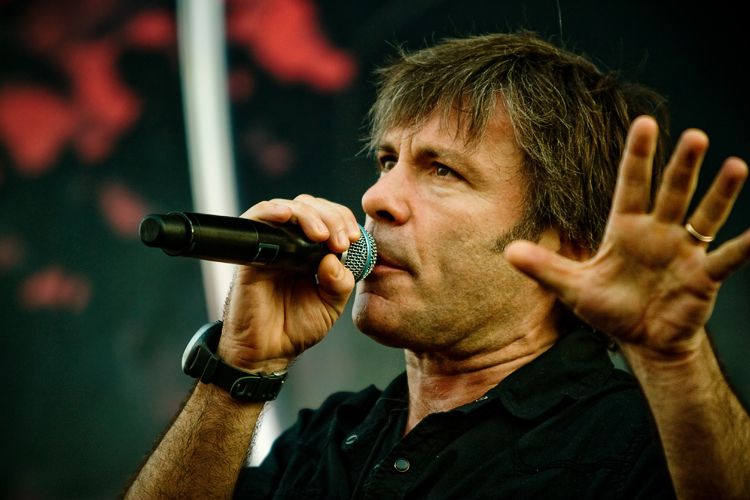 Image: Henri Käck Photography

In a pretty shocking turn of events, one of heavy metal's most larger-than-life frontmen, Bruce Dickinson of Iron Maiden, has been undergoing treatment since December for a cancerous tumor that was found at the back of his tongue during a routine checkup. The band currently still has show dates scheduled in May and have yet to confirm whether or not they will be going ahead with them. Thankfully, the tumor was caught early and he is still expected to make a full recovery! For now, the band has asked for "your patience, understanding and respect for Bruce and his family's privacy until we update everyone by the end of May," according to a statement released on the band's website yesterday.
This is certainly a huge shock to most of us in the metal community, as Dickinson has always been one of the most energetic and enthusiastic performers in the entire genre, even at the age of 56. I had the privilege of seeing Iron Maiden in Charlotte, NC in 2012 and I'm not lying when I say that he ran at least a good two or three miles across the stage during the band's 90 minute set. Here's hoping his vitality and perseverance help him conquer this ailment as quickly as possible, and my best wishes go out to him, his family, and his bandmates. We'll be sure to let you know of any updates when they arrive.
-KB