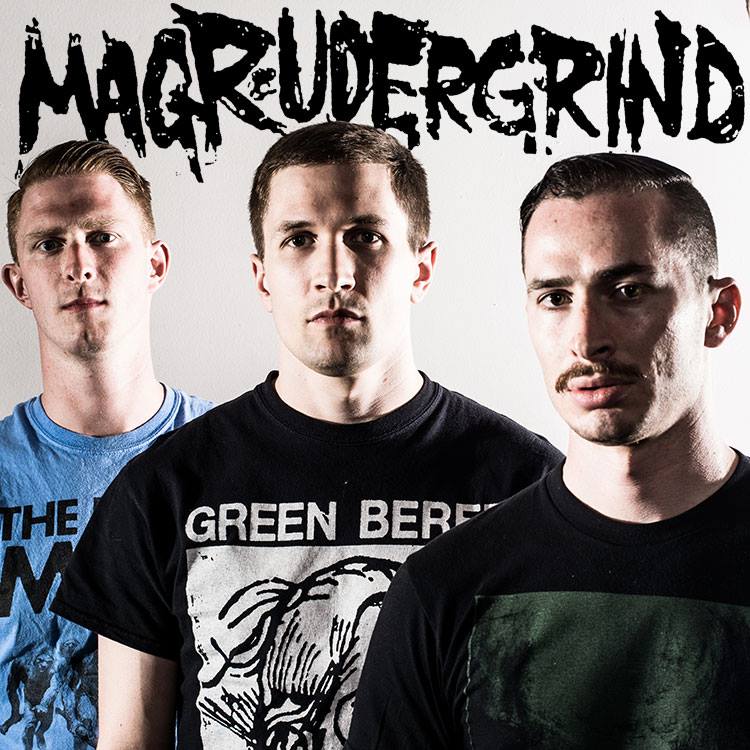 Not happy enough with their roster already — a roster that this year has already released some great records with several more to follow even this week! Relapse Records have just announced the signing of power grinders Magrudergrind. The Washington natives, now based out of Brooklyn, have already wrapped up recording their first full length in over five years and, if you weren't wet enough already, Mr Kurt Ballou (Converge) is again the one responsible for the knobs and dials before Mr Scott Hull (Pig Destroyer) takes over to master. For more about the record and some examples of what we can be prepared for, check the jump.
Magrudergrind and their politically-charged, dials to eleven performances are exactly the kind of material that Ballou and Hull should be overseeing. Lifted from the official Relapse site, these young guys had a little, and I mean a little, bit to say about the new record.
"We are extremely stoked to join Relapse records. We look forward to eviscerating eardrums and smashing posers with our next full length."
Men of few words, I guess. Their self titled full length is hands-down one of the most fun albums that jumps between grind and punk with the utmost of ease. The fact that one of my favourite labels at the moment is going to be putting out their new material just gets me even more pumped for this new record. Here's hoping for an extensive UK tour to go with eh?
-MM