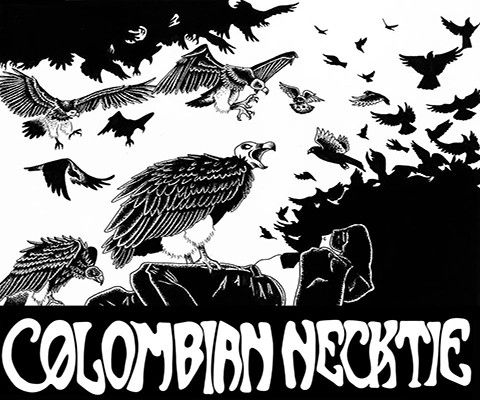 Last year was such a busy year for Heavy Blog that there were always going to be releases that slipped through the cracks. Colombian Necktie and their debut Twilight Upon Us was one of these. The California sludgecore outfit are set to release a new split cassette with Pigeon Down in March but you can hear the first track from it after the jump.
'Pico Union' is streaming exclusively at Osprey and you should wait no further than these words to go listen. The track is a B-side from their debut album which could definitely have fit onto the A-side in my opinion. Twilight Upon Us was an album I never got round to reviewing but the record enjoyed plenty of play time during the latter stages of 2014 for me. The bands particularly difficult to pigeon hole mix of sludge, hardcore and fuzzy stoner goodness is as introspective as it is downright catchy. Album closer 'Kevin's Song' is probably my favourite song from last year, a ten minute opus dedicated to a fallen friend and member of the band, equal parts moving and epic.
Check out their Bandcamp for more information on the upcoming split and take the chance to listen to Twilight Upon Us as well. It's a doozy.
-MM