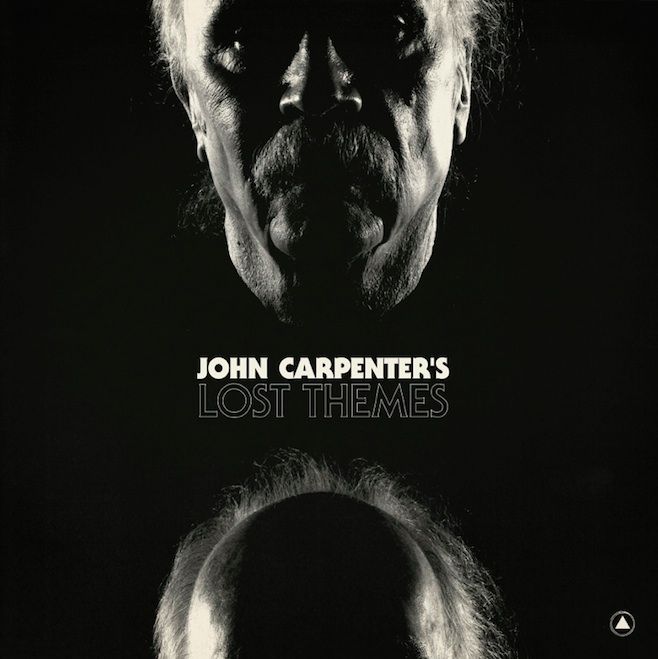 Editor's Note: As frequent readers of the site know, our staff has a vast expanse of musical tastes, much of which doesn't fit into the normal content we write about. Unheavy Blog Is Unheavy will be a column similar to our popular Hey! Listen To This! features, but with current non-metal albums we feel are worth bringing to your attention.
Responsible for both directing and scoring such acclaimed films as Halloween, The Fog and The Thing, John Carpenter has simultaneously left an imprint on the world of music. Halloween's theme song alone has made Carpenter a prominent name in soundtrack music, horror synth and progressive electronic. Still, it was a bit of a pleasant surprise when Carpenter announced that he would be releasing his first non-soundtrack album, Lost Themes, through the excellent experimental label Sacred Bones Records. Carpenter acknowledged that scoring for a film is vastly different than composing an album but spoke highly of both the process and Lost Themes, and after just an initial listen, it is difficult to disagree with him. Head past the jump to check out album highlight 'Night.'
Despite the album-soundtrack creative gap that Carpenter has mentioned, Lost Themes feels as though it yearns for a film to accent with its chilling sonic themes. Typically, I attempt to avoid the first-person in my news pieces and reviews, but I need to profess that Lost Themes is by far my favorite music of the year thus far. If this is the bar that 2015 sets, then I cannot wait to see what the remainder of the year has to offer. As was stated before the jump, Lost Themes is being released through Sacred Bones, and can now be purchased on CD and gatefold LP here.
-SM