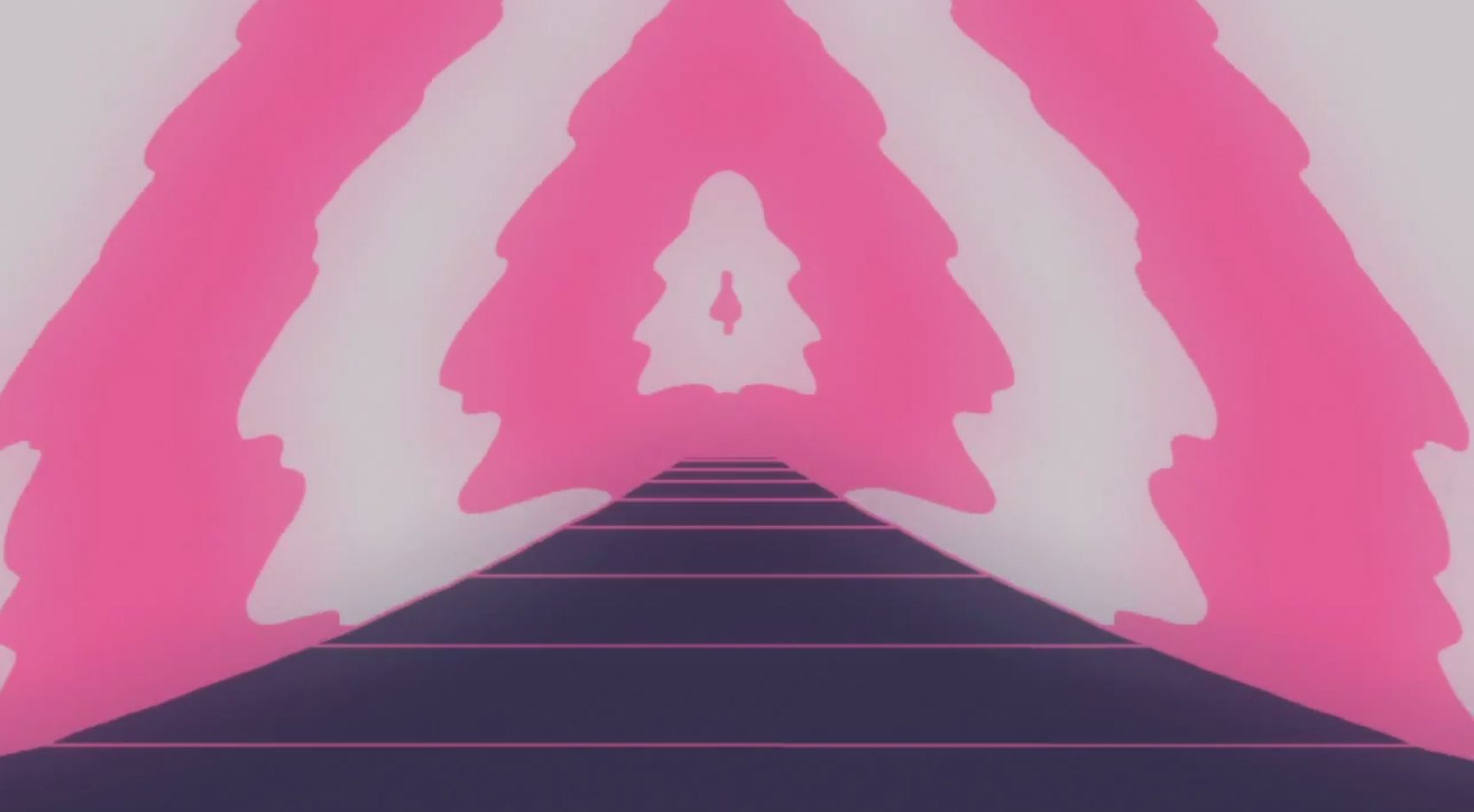 In my review last fall of This Will Destroy You's latest album Another Language, I called the opening track, 'New Topia,' easily one of the band's finest works to date. It's the perfect encapsulation of where TWDY are as a band and what they wanted to accomplish with that album (even if they perhaps didn't fully succeed in that throughout). It makes perfect sense then that they would choose that track as the first to make a music video of. The band teamed up with animator Lilfuchs (aka Adam Fuchs) to create a fever dream of a video heavily incorporating religious iconography in a spiritual trip to the afterlife. Grab the nearest cross and head over the jump to watch it.
The first half of the video thrives in the simplicity of these symbols, representing the seven sacraments of the Church, as they morph and bleed into one another. In an interview with The Creators Project (where the video premiered), Fuchs says that "The focus of the story was making sure the sacrament symbols linked in correct order from baptism to anointing of the sick." At about the midway point that is exactly what they do, which opens up a prismatic portal into an otherworldly state just as the track bursts open into a deluge of sound.
The video appears to have had a very personal inspiration from Fuchs, as he says that he produced it during the time his own father was diagnosed with and fell to terminal cancer. Through that lens it's easy to see how the concept of the video came together and how crushing that entire album must have been to him at the time. It's a highly engrossing and effective piece of work, so I'm glad he was at least able to channel that pain into his art.
This Will Destroy You are about to set out on a North American tour, half of which will be shared with indie rock upstarts (who also released a very good album last year about loss) Cymbals Eat Guitars. You can find the dates below if you would like your heart torn out and stomped on. And if you're planning on coming to the second Saint Vitus date come find me and say hey! I'll be the one with the cameras trying not to smack people in the face.
02.26.15 – Saint Vitus – Brooklyn, NY02.27.15 – Saint Vitus – Brooklyn, NY03.18.15 – The Crescent Ballroom – Phoenix, AZ *03.19.15 – Casbah – San Diego, CA *03.20.15 – Roxy Theatre – Los Angeles, CA *03.21.15 – Great American Music Hall – San Francisco, CA *03.23.15 – Doug Fir Lounge – Portland, OR *03.24.15 – Neumo's Crystal Ball – Seattle, WA03.25.15 – Electric Owl – Vancouver, BC03.27.15 – Urban Lounge – Salt Lake City, UT *03.28.15 – Mariquis Theater – Denver, CO ** w/ Cymbals Eat Guitars
-NC