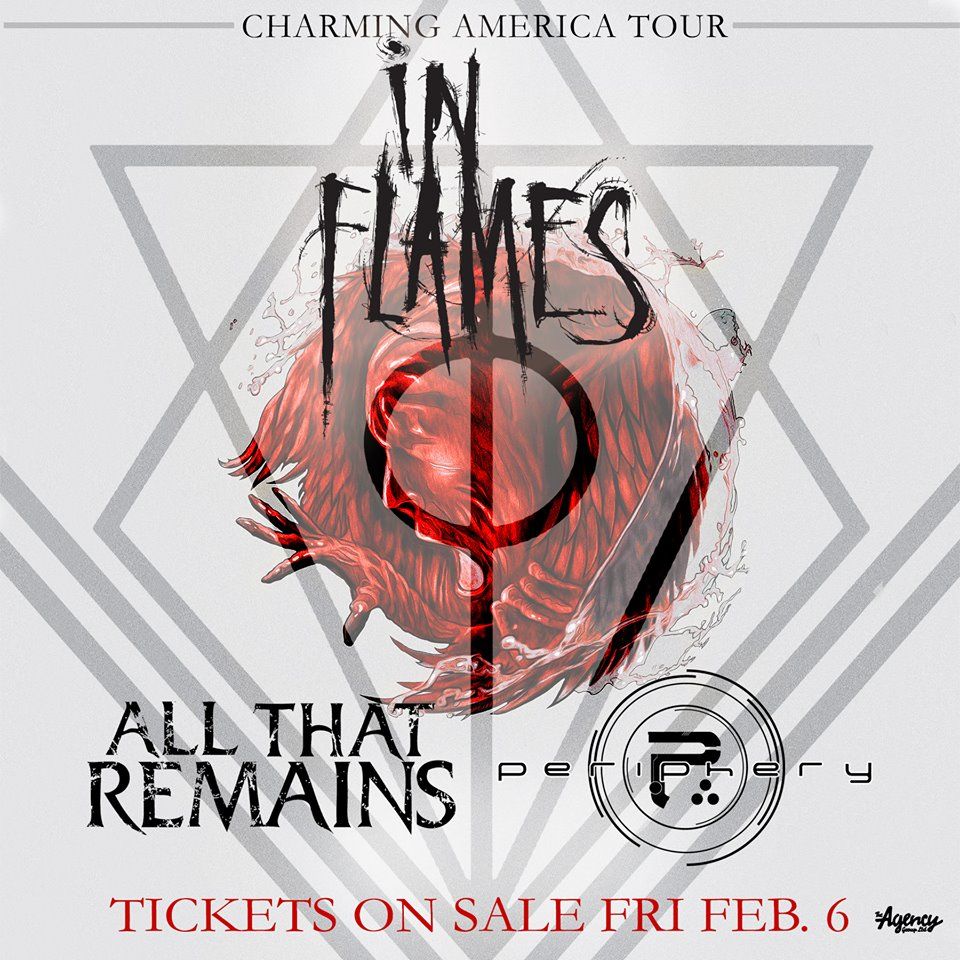 Most days I'm not even sure what's real. Is this cereal that I'm eating any more or less real than the keys I'm hitting to create these words that you're reading? It's strange to know that everything you have ever read in the English language is comprised of a measly 26 characters.
It's not so strange that Sweden's own In Flames are going on tour in the US. What is strange is that All That Remains and Periphery of all bands are direct support. All That Remains kinda makes sense, sure, but Periphery seems like a really strange choice. What is even happening?
Tour dates below.
04/27 – Ft. Lauderdale, FL @ Culture Room
04/28 – Tampa, FL @ The Ritz Ybor
05/04 – Richmond, VA @ The National
05/06 – Patchogue, NY @ The Emporium
05/07 – Sayreville, NJ @ Starland Ballroom
05/08 – Hartford, CT @ Webster Theatre
05/12 – Quebec City, QC @ Imperial
05/13 – London, ON @ London Music Hall
05/14 – Pittsburgh, PA @ Stage AE
05/15 – Buffalo, NY @ The Town Ballroom
05/20 – Ft. Wayne, IN @ Yolo Event Center
05/21 – Joliet, IL @ Mojoe's
05/22 – Des Moines, IA @ Wooly's
Well, I'll be at the Illinois date at Mojoe's taking pictures, to be sure, but let us know in the comments if you're considering hitting up any of these stops.
-KG