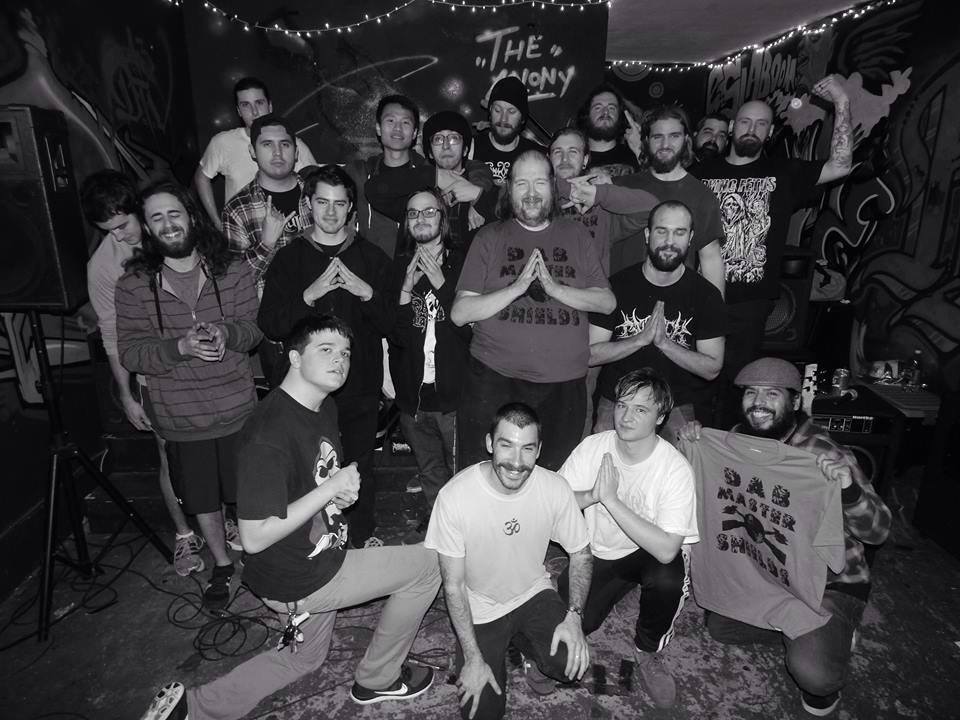 As we reported on our Facebook page Friday evening, Heavy Blog Is Heavy contributor, weekend editor, and longtime friend to the site Brian Shields has passed away at the age of 53. At that time all the information that was publicly available was the article posted by Brian's employer, Bay Area news station KRON 4, where he was their digital manager/editor. Unfortunately, in spite of our efforts to find out more information surrounding his sudden and unexpected passing, we do not know anything more about what happened other than he was at his home at the time.
Here are a few things we do know though. We know that Brian, right up until his final contact with us and other friends, was as upbeat and positive as he's always been. We know that Brian was an exceedingly easy-going and lighthearted man who could always find a joke to crack even at the worst of times. We know that Brian took his work seriously and was an important and valued contributor, both at KRON and here. We know that Brian was an incredibly loyal and well-loved friend to many. And, perhaps most importantly to what we all do, read, and listen to, we know that Brian was a relentless and invaluable ambassador to and advocate for the global metal community at large, one whose impact can be felt well beyond the Bay Area and whose presence will be sorely missed.
Since the time before, to be honest, most of us here on staff were even born, Brian has been the best kind of metal fan. His opinions were strong, but thoughtful and measured, and never overbearing or dismissive of others. And in a culture and media that tends to label metal as "violent" or "dangerous" and its fans as aggressive deviants or pitiful nerds, he has always been the first and number one defender of metal as a music and culture and has never expressed shame in it. His Facebook post below (which we shared to our page in his honor over the weekend), is the epitome of that.
[fb_embed_post href="https://www.facebook.com/heavyblog/photos/a.414493554745.208583.378805744745/10153548223669746//" width="550″/]
What is most striking about Brian though was his absolute passion and dedication to independent and underground music and his impact on the people who comprise it. The reaction to his death from fellow fans, musicians, and bands of all ages, races, and fame has been almost overwhelmingly touching. We plan on posting a compendium of these later on in the week, but a quick peek at his own Facebook wall will give you a glimpse into how much this one man meant to so many people. His house was well-known as a way-station for all sorts of bands who were touring through the area, and he was known to be the most gracious of hosts. He was a fixture in the Bay Area metal scene and as recently as this past month had several of his personal favorites perform at his own birthday bash.
The more intangible aspect about Brian that's more difficult to quantify or verbalize — but best embodies his best qualities as a human — was his role as a mentor and #1 supporter to young fans and bands in the scene. Consider this for a moment. Brian was well into his fifties, an age most would not associate with for the type of music and bands he listened to. But not once had we ever heard him complain about the state of metal today or wax nostalgic about days past or the "true metal" of yore. He was never interested in that. Rather, despite never having been a musician himself, he was forever a student of the genre and perpetually eager to find something new that he could sink his teeth into. He would then use whatever influence he had to make sure that everyone knew who these bands were, either through his own channels or through here. The bonds he forged with these people and groups would prove to leave a lasting mark. He was more than just a mere fan of metal and music. They were a defining aspect of him, and he made sure to be the best advocate of it all that he could be until the very end.
Nobody here ever expected having to write up this type of post for anyone in our closely-knit group. Like so many parts of the metal community at large, the Heavy Blog Is Heavy staff is a family, and we are now mourning and feeling the loss of one of our own. But we've all been beyond heartened to see the outpouring of support from his many friends across the globe to help share that pain as well as the memory of a man with a huge heart and a personality to match. That is the legacy that Brian Shields leaves behind him. We are all better off for his life, and we would all be better served to take the best parts of him, replicate them, and continue to spread and share them throughout our lives.
Stay safe, friends. And rock on.